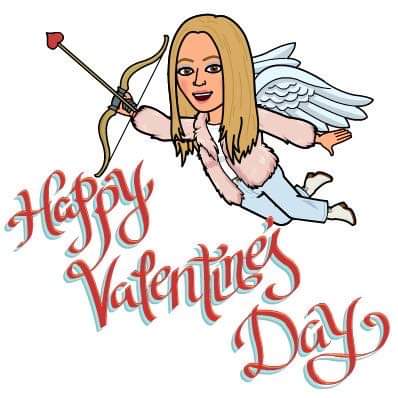 Yaaaa Its Valentine's Day.  We are so excited to bring you some of the best gifts for the one you love this year.
All The Restaurants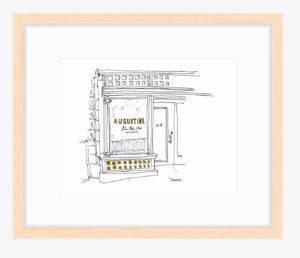 As most of you know I am in Love with NY.  New York is my city to just unwind, find some great food and recharge.  I also love to collect different items from NY and that is why All The Restaurants is so special to me.  He has set out to draw every restaurant in NY which means he will be drawing forever. limited edition prints (9×12 for $95, 5×7 for $55) on my website All The Restaurants. People have bought them to commemorate the site of a first date or engagement, a memorable trip to New York, or their favorite neighborhood joint.  If you have a special pace you want to remember for ever make sure to check them out you will not be disappointed.
block island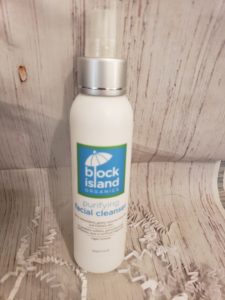 As a mom when I do get a few extra dollars I normally spend it on my little guy.  Getting a great cleanser and sun block is always a special present.  block island has a great line that she is going to love.  This cleanser is, an antioxidant and vitamin rich, organic formula that cleans and freshens skin with gentle botanicals. It's a perfect way to remove makeup and impurities that build up during the day and night. Ingredients such as rosehip, chamomile, sunflower, burdock, avocado, olive and more combine to purify skin while maintaining its moisture balance. Suitable for all skin types.
GnL accessories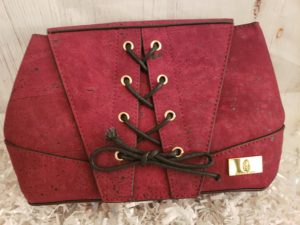 OMG I love to find great accessories.  GNL accessories has a great line that you are going to fall in love with.  I love that they use plant-based and recycled fabrics.  This burgundy clutch is going to make the perfect gift this Valentine's day.  Not only is the quality out of this world the style is to die for.  The clutch is big enough to fit everything I need, yet also small enough not to over take my outfit.  If you are like me and love to find great pieces that help put together your whole outfit make sure to check out the line at GNL Accessories.  I am in love.
Envirosax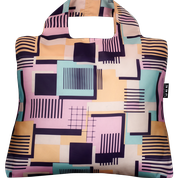 I love the Envirosax.  They fold up so small and I can throw them in m purse and have it ready to go at any time.  When we head to the farmers market I always forget my reusable bags.  Now I have one in my purse and I can fit a ton into it.  I love the quality, It is not only strong but also  looks so cute.  Envirosax Bags are exceptionally high quality and come in a range of stylish designs. They were one of the first designer reusable bags to roll up into a small size – we say "the size of a sushi roll!". Tested to carry loads above 44lb's and weigh only 4oz, Envirosax indeed are as Light as a Lipstick and as Strong as a Suitcase!
Send A friend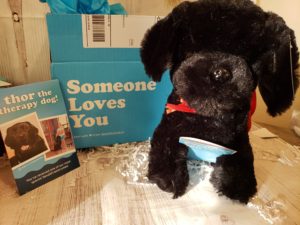 I can not tell you how excited I got when I saw Send A Friend. You can send a cute stuffed animal to anyone and let them know you are thinking of them.  I knew when I saw Thor the service dog I was going to be in love.  As most of you know we have a black lab service dog named Thor.  This little guy was meant for us.  Then he showed up and I knew this would be the perfect gift for anyone on my list.  Thor was not only big he is so soft and cuddly.  SendAFriend is a service where you can actually send a friend — an adorable little stuffed animal — to give your loved ones a little pick me up. No matter where they are in the world, you can select a fluffy pal, write a personalized message, and have it delivered in just a few days. What an easy way to make someone's day!
hotsok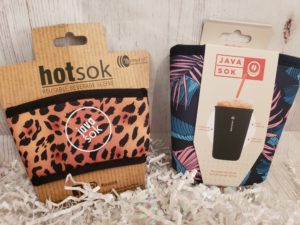 As most of you know I like to add a little flare to everything I do.  Hotsok is the perfect way to go when I am out and about.  They are awesome drink covers, and they make them for hot and cold drinks.  You can make sure you drinks always fit your style.  I love that they actually work and look good while doing it.  With 24 new styles to fit your every mood – all under $16, JavaSok™ and HotSok™ are the ideal gifts for everyone in your office. Available now at https://sok-it.com/ and Amazon.
Geek Out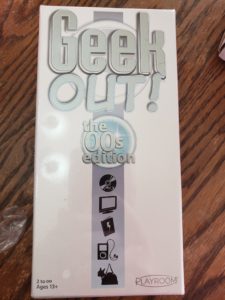 I love a gift that everyone can use.  Geek Out is a great game that will be a blast for everyone.  A great game night is the perfect gift for the one you love, or even a gift for a few singles to get together and play this Valentine's Day. This edition will have players geeking out and feeling nostalgic about their favorite decade. Roll the die to determine the question, then shout out a number of how many answers you can provide. Each player has a chance to outbid you for the answers they can give. Outbid opponents to prove who knows the most about all things 00's! MSRP $12 and available at www.ultrapro.com
Salt Shooters Gift Set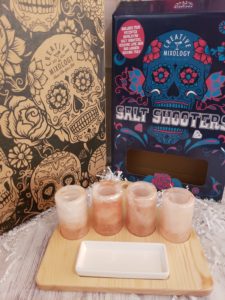 Have you ever had a couple drink competition night?  It's so much fun ever couple picks their favorite drink.  You all get together make them for each other and play a few board games.  This is a perfect Valentine's day couple activity.  The best thing is the more unique the glass wear and drinks are the more likely you are to win.  The Salt Shooters Gift Set  are perfect for a great couple competition night.  This set comes with four Himalayan salt shot glasses, serving tray and ceramic dish is the perfect gift for tequila lovers.
Spice Labs All Natural Salt Drink RImmers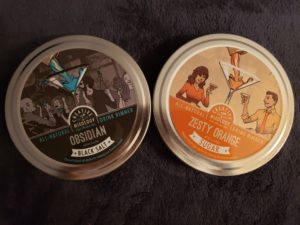 I never knew these existed, which is weird because I am about everything sale.  The Spice Labs All Natural Salt Drink RImmers are perfect for the couple that loves to have a nice relaxing fancy drink at night.  MADE: from all-natural ingredients, these Creative Mixology Margarita Salt Rimmers elevate your cocktail menu, adding color, sparkle and taste to margaritas. They have a few different flavors to choose from and they are at a great price you can pick up a few and have them on hand.
Munch Addict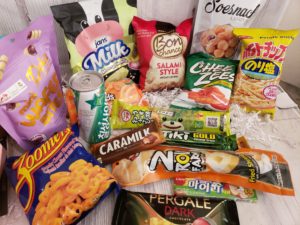 Are you and your other foodies?  then the Munch Addict subscription box is going to be an awesome gift that both of you are going to love. This box is filled with goodies from all over the world.  I love that we get to try goodies that we would have never found without hopping on a plane and traveling to each area.  A huge plus this subscription box is affordable and will give you guys joy all year round. Starting at only $11.46 a month, your readers can give the gift of tasty munchies from around the world with customizable options, all at a fraction of the price and hassle. In addition to this great offer, first time users will also receive 10% off of their first order.
Saki Cosmetics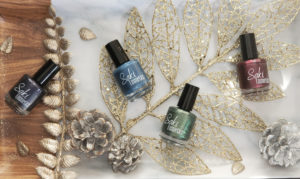 A great gift for Valentine's day is always cosmetics.  I love that Saki Cosmetics  has a great line of handmade 5-free nail polish & vegan lip glosses. Made in Canada.  This collection is not only beautiful, but with the way the world is going I love that I can get a few new colors sent to my door and do my nails.  I always feel better when my nails look good.
The gloss was not only beautiful, but it was NOT sticky at all.  It glided on perfect and left my lips glowing.  The Saki gloss is my new favorite lip gloss.  I have tried a lot in my time and I can say I do not want to leave the house without this one.
Kane 11 Socks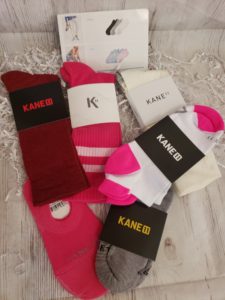 I always love getting new socks.  I want socks for everything.  I never knew you could get socks made for your shoe size.  I have size 7 shoes so socks I buy are always a little too small, or a little too big.  With Kane socks this is not a problem at all.  The fit perfect and the are soft. They have all different styles and colors to choose from.  Kane 11 Socks are going to be one of my main go to for now on.  You can buy them by the pair or even get a set so you can try a few different ones out.   Want even better news They have an awesome sale going on right now.  Make sure to stock up on your favorites.
Personalized Spa Gift Box Set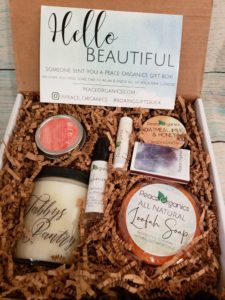 I have had the chance to work with them before on their groomsmen gifts and I have never been disappointed by them.  Their products are amazing quality at an amazing price.  I love that I can personalize the boxes and they look great.  The Personalized Spa Gift Box came with everything I needed for a nice relaxing night.  The candle is lavender and is so relaxing.  Then when the candle is gone I can use the personalized glass in my office for decoration.
MyShittyBackpack®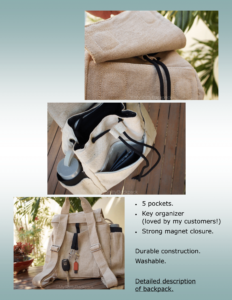 Have you heard of My Shitty Backpack?  When I saw it and al the awesome compartments I knew I would be in love.  When it came in the mail I was even more impressed with the quality.  I can see why people are going nuts for it.  My Shiity Backpack even gave us a coupon code 15% discount code for your readers is TABBY15. It is valid from now till 2/15/21. So the main feature of this backpack is, besides being made of natural fibers (55% hemp/45% cotton, is the hidden key organizer useful for as many keys as you want, USB drives or any small thing that can be hooked, and the 4 other strategic pockets.
Become Royalty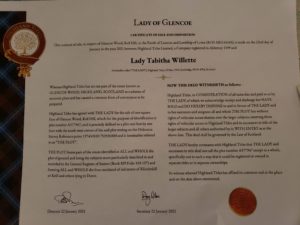 OMG any one who has ever known me knows I want to be Royalty.  When I first saw this I though this would have been a perfect present for me from anyone.  Highland Titles, one of the world's leading innovators in land preservation, offers couples the chance to make their significant other royalty this Valentine's Day by granting the legal use of the Scottish Title Laird, Lord or Lady!  You can get your title starting for as little as $45.00.  How awesome of a gift would that be.  That's right all you can now call me Lady Tabitha.
Thompson's Luxury Soap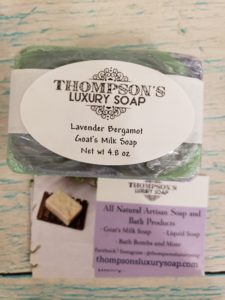 I don't know anyone who would not love some luxury soap.  A nice relaxing night with some great smelling soap may be just what she needs this Valentine's day.  Thompson's Luxury Soap also has some great gift baskets to choose from. Luxury Spa gift basket with all natural goat's milk soap, bath bombs, and spa scrubbie.  They have a ton of different scents to choose from and even some great bath bombs.
Dick On A Desk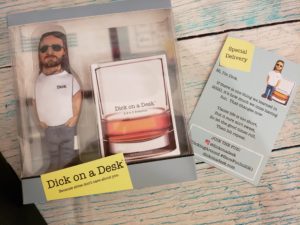 I laughed so hard when I saw Dick On A Desk.  This is the perfect present for anyone who spends all day working with the public.  We have always been a retail working family and anyone who has worked retail knows sometime you need something to lighten up your day. After 2020, we all need a good laugh, and Dick on a Desk is a perfect gift to remind us all to take a break from work and have a little fun.  I can see this as a funny gift to give your partner or a good "Galentine's Day" gift for a friend.
Smart Patches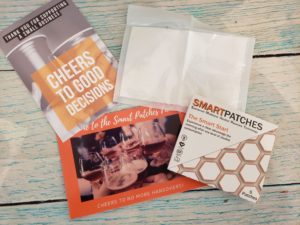 Ok these are a one of the best gifts my hubby could give me.  I have to admit I am a lightweight.  2 beers and I am drunk.  To bad for me that also means a terrible hangover the next day too.  These pates are perfect, put on before you start drinking and these patches will help with the next day.  I have to say I also use these when I am sick.  If you want to have a few drinks with your loved one or a few friends this Valentine's Day make sure to get some smart patches and help save them the next day.  The patches are a balance of vitamins, minerals, and antioxidants.  Enjoy the easiest way to combat the effects of alcohol with a 6 pack of Hangover Prevention Patches for just $20 at smartpatches.com!
safeHands Solo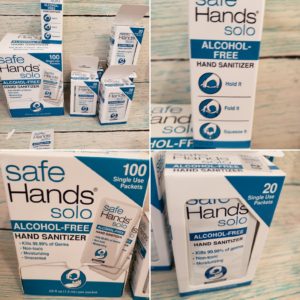 We can all use great sanitizer right now. I hate when I go into anywhere and they have the pumps.  I have to touch something everyone before me touched.  When I first saw the safeHands Solo I thought they were little tear apart packages.  Of course I am one of the people that is terrible at tearing apart those little packages.  Then I read the box and I was amazed.  You don't have to tear anything, just grab one bend in half and squeeze it.  That is it the sanitizer comes right out.  The safeHands Solo is amazing and I love that I can just throw in my purse and go. safeHands® solo alcohol-free hand sanitizer, providing a next generation, safe alternative that is just as effective in killing germs as the leading alcohol brands. 
Love Leggings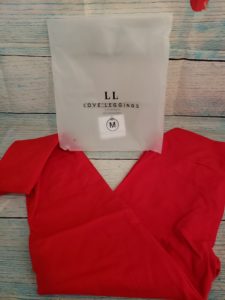 I have to admit I always forget how much I love Leggings.  When I do get a great pair I remember quickly.  The  Love Leggings has a great line that is comfortable and best they even have colors.  Every time I try and go buy some all they have is the normal black, grey, dark blue.  As you all know I need color in my life.  The  Love Leggings not only had some beautiful vibrant colors they are comfortable and not see threw.  I love that they did not ride up or fall down on me.  They fit like they were made just for me. Made sure to check them out I am in love. 
Pure Earth Pets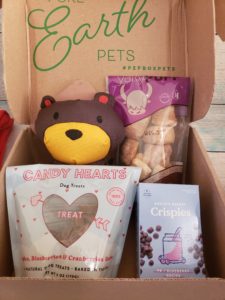 As you all know my babies are always on our gift list.  Pure Earth Pets  has a great gift box that they loved.   The yaky Puff that were in this box they went nuts for.   They have a different boxes that come out so you can make sure you get different treats and toys each time you spoil your furry friends. Pure Earth Pets is the first eco friendly subscription box for dogs. They feature sustainable toys and natural, limited ingredient treats your pet and the planet will love! Their February box theme is Valentine's Day,  
WAMA Underwear
Now we all know some sexy undergarments is always a go to for Valentine's Day.  This year may I suggest you take it up a notch.  Get them something that looks great and they will wear everyday like WAMA Underwear.  They have a few different styles to choose from so you are sure to find the perfect pair here. Wama Underwear is the leading sustainable hemp underwear brand providing customers with a unique feel of comfort, breathability and antibacterial properties. With perfection stitched into each pair, your experience wearing Wama Underwear will be nothing short of amazing!
Splatz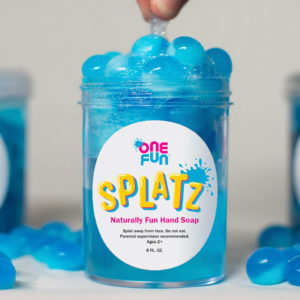 OMG I think I may be in love with these.  If your little one is anything like mine getting them to wash their hands can be a challenge. Why not make it a little fun for them with SPLATZ.  SPLATZ, the first innovation from One Fun, are eco-friendly bubbles of pure hand soap that literally SPLAT! when kids squeeze them under water. Developed by an entrepreneurial designer (and MOM) and two Harvard/MIT scientists using a patent-pending formula and made in the USA with all-natural ingredients, these irresistible balls of fun change the way kids think about washing their hands.
Wild In Africa® Bracelets for Wildlife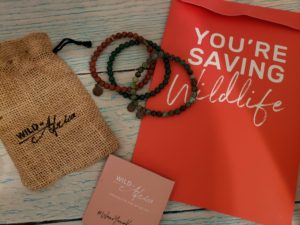 Jewelry is always an awesome present for Valentine's Day.  What could be better then these beauty's and that part of the money goes to a good cause.  These are not only beautiful, but the quality is fantastic.   Wild In Africa® Bracelets for Wildlife in South Africa in 2017 to offer quality handmade bracelets that are durable and affordable but most importantly donate 50% of the purchase price to wildlife conservation.
NatraCure
I have been a huge fane of NatraCure for quite a while now.  They have some of the best self care items I have ever used.  They have a wide range of items and each one of them has done 100% what they say they do.  This is truly a company you should just bookmark and buy her random things from al year round.  These Intense Hydrating Gel Heel Sleeves & Gloves set had a light lavender smell that was relaxing and not overpowering. They left my hands and feet soft and hydrated.
Iconic Paw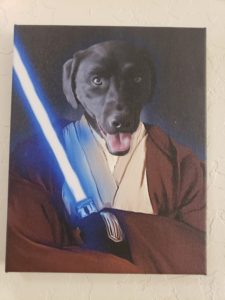 I could not think of anything better for my hubby this year then his dog made into a JEDI.  Two of hubbys favorite things are Thor and Star Wars and now Thor can bring a smile to his face forever.  This is so easy to order juts pick your them (they have a ton to choose from) get a good picture of your dogs face and order your picture.  This turned out great and it was ready to hang when it showed up.  Iconic Paw offers a number of different styles, with one of the most popular being the Crowned King. This regal style really captures the pup's personality and works as a stellar piece to show to guests. Preserving our pets is essential, and a great way to do that is with art!
Zirconite Tennis Bracelet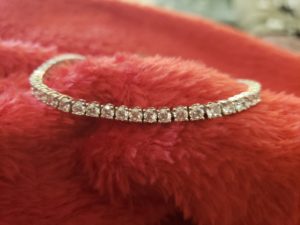 I tried for quite awhile t get a picture that does this Tennis Bracelet justice.  No picture I took could.  It is so shiny and beautiful any girl would love to get this beauty for Valentine's Day.  Now the Bracelet comes with a Safety chain. It simply completes the picture! No one will ever suspect that Bracelet you're wearing is a Fake! Rhodium or Gold electroplate to achieve that perfect Look of Real fine jewelry.
Aurochs LLC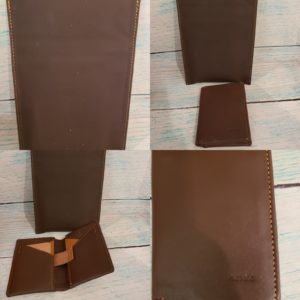 Hubby can always use another wallet.  The Wallet from Aurochs LLC is not only beautiful the quality is outstanding.   The Wallet has quite a few compartments so he can store everything. This wallet is made from traditional Pakistani Full Grain Leather. Aurochs Gravity is a product of our obsession with functional designs that make carrying easy, comfortable and fun.
Whip My Butta Organics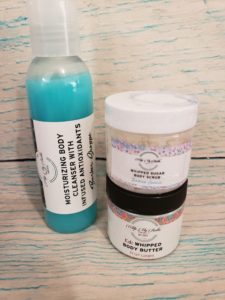 Bath and body products,  Yes please.  I am always in love with great bath and body products. Whip My Butta Organics has a great line that smell amazing.  Any girl would love getting a few of these products even better buy a few pick up a few flowers and make her an awesome basket that she will love this year.  Whip My Butta Organics (whipmybuttaorganics.com) is an all-natural skincare and haircare company started by a mom in Schenectady, NY, in order to heal her daughters' eczema rashes. This black-owned business has made six figures in its first year in business in a pandemic! Harris, an occupational therapist, started the company in early 2019, after friends and co-workers tried her body butters and fell in love