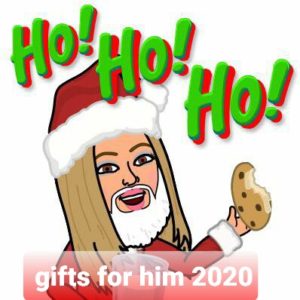 OMG finding the right gift for the man in your life can be so hard.  Now that a lot of us are now also shopping from home it can be so much harder.  We are searching the Word Wide Web to find you some awesome gifts he will love this year.
KURU Footwear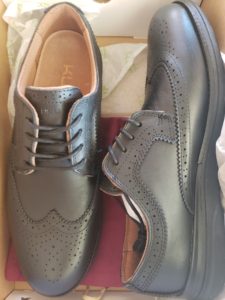 Hubby now has to wear dress shoes to work.  The problem here is finding ones that not only look good but are comfortable.  His feet are rebuilt and he really needs a quality pair of shoes that he can wear all day long.  KURU Footwear has not only great looking dress shoes they have great looking shoes for everything.  The KURU WARHOL are perfect for a long day at work.  He can wear them all day and not worry about always being in pain.  They have them in different colors too so if black in not your color no worries.  They will have the perfect shoe for you.
Copper Clothing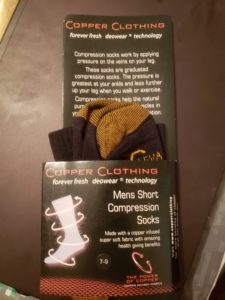 My dad has been going on about Copper Socks for a long time.  They are the only kind of socks he will wear and he says they make a huge difference.  He is an active guy still bikes 4 times a week and works out the other days.  He needs good support and having some socks that do a little more for you what could be better. Whether you are active or inactive, these copper compression socks are designed with to be worn 24 hours a day to provide comfort, support and protection throughout the useful life of the garment.
Personalized Decanter Set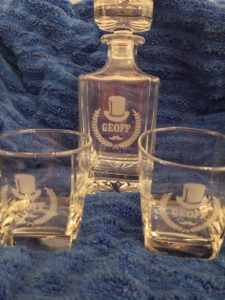 I love to get my husband something personalized.  With the way him name is spelled it is so hard I can't find anything so I have to have it made.   Then when you are getting it made becomes the question how is the quality.  Once you get it engraved it is yours.  I was so excited when the Personalized Decanter Set showed up and it was beautiful.  It is also made of quality material this is a heavy set they did not skimp on quality at all.  The set if perfect for him and gives the gift a nice personal touch.  This set sells for $59.99 I could not believe that price it is perfect.
Designated Dog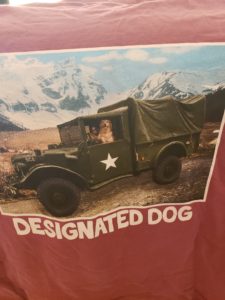 I debated for awhile if this should go in gifts for pets or for men.  Then I decided on men because my husband loves his dogs and his fun shirts.   the original dogs behind the wheel featured on adorable gifts for dog lovers is back! Designated Dog was started in 2014 and created super comfy apparel featuring our driving K9s. The project is now back this holiday season with puzzles, games, mugs and more for dog lovers. A portion of all profits are donated to great K9 organizations.
Sportsman Pocket Chain Saw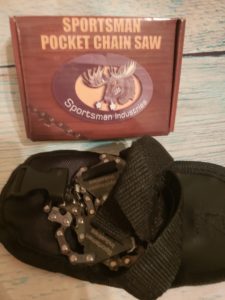 Do have an outdoors man?  Then this Sportsman Pocket Chain Saw will be an awesome gift for them this holiday season.  It comes with it's own pouch to store it in.  Its easy to use and will be great for a present or a stocking stuffer this year. Whether you're car camping or hiking the backcountry, one thing for certain is you're going to be dealing with cutting wood. It might be for a campfire or to clear a trail or even build a shelter, but you'll be breaking bark. Able to outperform a wire saw or hatchet, and far lighter and more compact than a bow saw or even a folding saw, the Sportsman Industries Pocket Chainsaw is your indispensable outdoors companion.
Campfire Fishing Pole

The perfect cookout accessory for those who love fishing, or just for those who want to have fun! The Fire Fishing Pole from Firebuggz lets you dangle multiple hot dogs, marshmallows, shrimp, stuffed jalapenos or just about anything else you can think of over an open flame and then, with the flick of the wrist, quickly and neatly flip them over for even cooking every time. It has 4.7 stars out of over 200 Amazon ratings.
Vertical Back Massager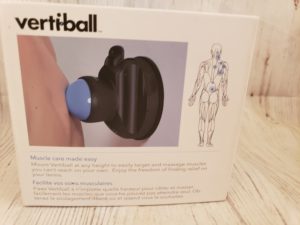 Ok guys how awesome is this.  You can attach it on any wall at any height you need it.  For those with back pain, pandemic lockdowns have meant either skipping therapeutic massages and chiropractor sessions or, for those who have lost their jobs and the health insurance that goes along with them, doing without that crucial care altogether. That untreated pain can cause feelings of depression and even suicide. Curtis Kennedy knows those feelings well. He had chronic sore muscles as a child and tried everything to get relief — even laying down on top of a golf ball and rolling around. With those painful memories still lingering as an adult, he invented the Vertiball, the world's first mobile, wall-mounted massager.
Leg Compressor and Massager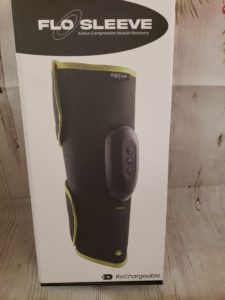 OMG This was awesome after a day of walking and on my feet all day me and hubby both fight over who gets to use it. No one likes leg days and the cramping and soreness that follows. The new, wireless and portable FloSleeve speeds up lower-leg recovery three times faster than just resting. It does so by delivering a deep massage, stimulating blood circulation and relieving muscle fatigue. The wrap-around design fits all sizes of calves and ankles, extending up to 23 inches (19 inches on the ankles). The FloSleeve is ideal for everyone from serious athletes and gym rats to anyone who has to sit for long hours and even those suffering from circulatory issues associated with diabetes, deep vein thrombosis and more. It boasts three modes: Sports Massage, Full Compress and Half and Half Compress, along with three intensity settings for each one. The sleek, modern design features easy-to-understand, intuitive controls, and the rechargeable battery powers 15 15-minute sessions (and recharges in just three-and-a-half hours), putting you back on your feet and into the action faster than ever.
Crossnet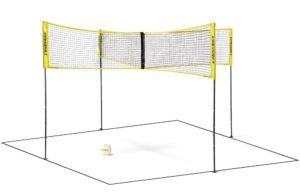 I love to find great games we can play outside and this is a great gift for the guy who loves to be outdoors all day. .CROSSNET is the fastest growing outdoor game on the planet, with over 100,000 units sold & being sold in all big-box stores like DICKS, Walmart, Target. Kids and teens love it and it's a fun game for the whole family.
Power Massager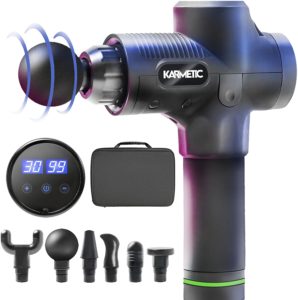 After long workout this could be a guys best friend.  Precision Power Massager Deep Tissue Neck Back Pain Relief Percussive Electric Muscle Massage Gun For Athletes 30 Speed Quiet Brushless Motor Rechargeable 6 Hours Battery Life 6 Attachments
 People's Choice Beef Jerky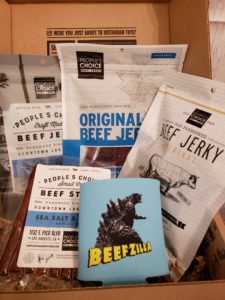 Every year I find the best Jerky and surprise my hubby.  With  People's Choice Beef JerkyI don't have to look very far I can get a box of awesome jerky sent right to him.  I love that the always have some that I would not be able to find anywhere else. I love that I can buy boxes or just single jerky from People's Choice Beef Jerky .  They have so many options you are sure to find the perfect one.
Tactica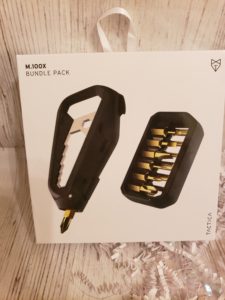 OMG every guy in my life loves to get tools for the holidays and Tactica is going to be the perfect stocking stuffer for him this year. The Tactica M100 adapts to consumers' needs and ensures they have the tools to tackle any challenge.  Made from 70% glass composite material, the M100 weighs a mere 1.6 ounces so consumers can have their tools at their fingertips without the weight of a tool bag weighing them down. Multi Tool MSRP $39.95.  Available on Amazon., Screwdriver Kit MSRP $49.95.  Available on Amazon., Bundle MSRP $54.95.  Available at TacticaGear.com
The Old Spice Passport Collection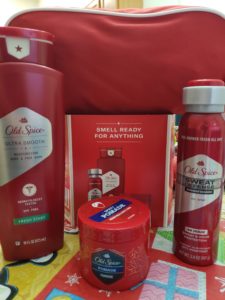 The Old Spice Passport Collection Old Spice is not just for your parents any more.  They have a whole bunch of different scents now that are wonderful.  They have really started catering to the younger crowd and I love them   The Passport collection also comes in this carrying case so its ready to give. (Available at Walmart for $14.88) – Help your man smell ready for anything this holiday season thanks to a gift pack full of the longest-lasting scents he needs. Includes Swagger Dopp Kit, Old Spice Stronger Swagger Antiperspirant Dry Spray, Old Spice Ultra Smooth Fresh Start Body & Face Wash and Old Spice Pomade.
Don't forget to check out our full Holiday Gift Guide Below