We got the Tom and Jerry A Nutcracker Tale Free in exchange for an honest review.   All opinions are our own.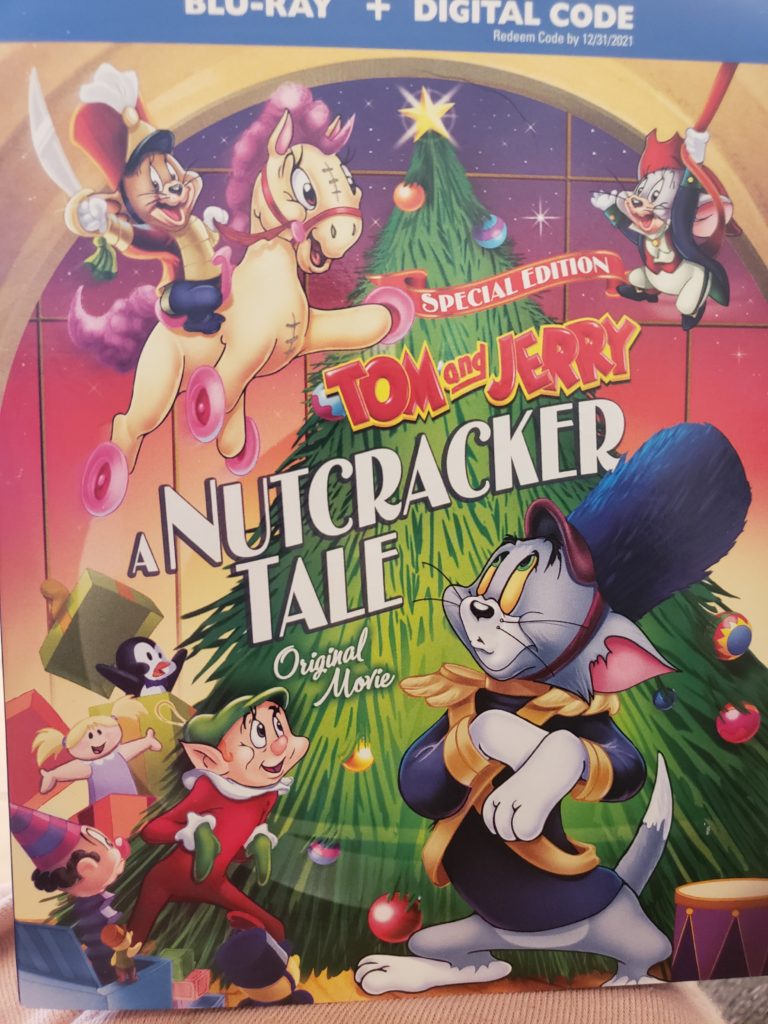 When I was younger I always watched Tom and Jerry every chance I got.  These two are so funny.  Now that my son is a little older he loves to watch them too.  Every time I see them I am amazed at how funny it is even not that I am grown up (well kids grown) lol.
Now we all know that the Nutcracker is a famous ballet.  Not many get the chance to actually go and see the beauty of it.  I love that Warner Bros made a tom and jerry out of it.  It gives our kids a chance to fall in love with it to.  Plus it added a little humor.  So of course the tale has changed  and so have the songs. But the Nutcracker beauty is still there.
Jerry lives in the theater and loves when the Nutcracker comes every year.  At the same time he gets sad every year after the last showing. He dreams of being a dancer and one day his dream starts to come true.
After watching the season's final performance of "The Nutcracker" ballet on Christmas Eve, Jerry dreams of dancing with the beautiful prima ballerina, who captivates him with her graceful performance. After the theater patrons leave, Jerry climbs onto the stage and begins to dance on his own, as Tuffy Mouse cheers him on. Through the magic of Christmas Eve, Jerry is suddenly transformed into one of the dancers. Costumed to look like regal prince, he takes center stage, which turns into a winter wonderland, as all the toy props around him come to life, and music from Tchaikovsky's "The Nutcracker" begins to play. A petite music box ballerina springs to life and joins Jerry as the two of them dance their way into the Nutcracker's magical realm. It seems as though Jerry's "The Nutcracker" fantasy has finally become a reality. That's until Tom and his band of alley cats enter through the theater's stage door, capture all the toys and lock the beautiful ballerina in a cage.
"For many, The Nutcracker is a holiday tradition and this entertaining film captures the essence of that classic story with its own unique adaptation," said Mary Ellen Thomas, Warner Bros. Home Entertainment Senior Vice President, Originals, Animation and Family Marketing. She added, "Tom and Jerry: A Nutcracker Tale Special Edition is a timeless story and it is the perfect holiday movie that kids and adults can watch together. Now fans can enjoy this fun film in gorgeous high definition. This release is a must-have holiday title for your home entertainment collection."
Bonus Episodes: 
Tom and Jerry The Night Before Christmas 
Tom and Jerry: Santa's Little Helpers