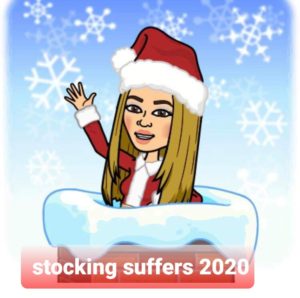 One of my favorite parts of gift giving during the holidays is the Stocking Stuffers.  They can be anything from jewelry to socks and they are always fun to wrap an watch people open.
Don't Laugh Challenge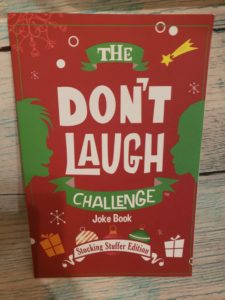 OMG I love the Don't Laugh Challenge Books.  The Halloween was so much fun for our family.  Now we have a awesome Stocking Stuffer Edition.  This book is perfect for your stockings it is filled with a ton of great family friendly jokes that will be so much fun when the family is gathered around on the holidays.  The LOL Joke Book Contest for Boys and Girls Ages 6, 7, 8, 9, 10, and 11 Years Old – a Stocking Stuffer Goodie for Kids
Bite Away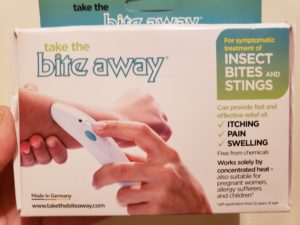 OK I am not joking when I saw everyone is getting one of these this holiday season in their Stockings.  The bugs are still going nuts here and we are getting so many bug bites.  The bite away showed up in perfect timing and yes it actually works.  This little baby heats up and help with all those bites we get. MibeTec, a company newly headquartered in Austin, has launched a new product called Bite Away to help mitigate uncomfortable and inconvenient mosquito bites. After just 3 to 5 seconds of treatment, users can say goodbye to the itchiness, redness and swelling symptoms of insect bites
Calm Strips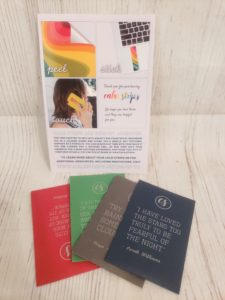 Calm Strips We all deal with anxiety sometimes. Calm Strips are designed with children and adults in mind and are being used on-the-go by both teachers and their students all across the country. These sensory adhesives are crafted to help soothe anxiety and fidgeting by grounding you in a calming scene and giving you a gentle, but textured, surface as a stimulus. Place them on surfaces such as your phone, binder, or laptop for accessible use to maintain calm and focus.
SelfSafe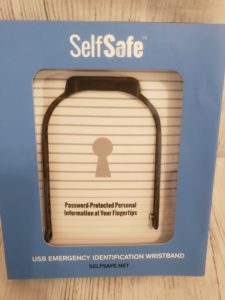 SelfSafe's 8GB drive is secure because it's encrypted and password-protected. It's not in the cloud. You don't need an Internet connection. And even if you lose it, no one can access your information.*Note, it's PC compatible at this time. It's a perfect gift for seniors, travelers, renters and homeowners that want all important docs and info in one place and so many more! www.selfsafe.net
Wish beads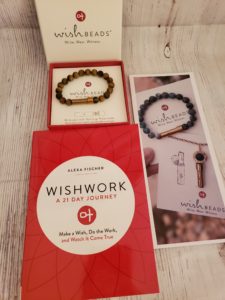 OMG This is just too cute for words.  I love the idea of putting a great wish for someone in their stocking or even giving it to them and letting them have their wish. Wishbeads: Don't let yourself become so overwhelmed that you neglect your own personal goals. With the Wishbeads Recycled Glass Collection, not only are you wearing handmade & sustainable jewelry, you're also wearing a daily reminder to take action. With Wishbeads you write down your intentions, tuck it inside your bracelet, and wear it! Everytime you glance at your wrist, you're reminded of what it is you truly desire.
Waterproof Notes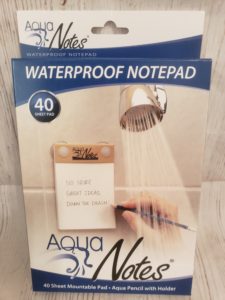 OMG when I first saw these I thought of so many people these would be perfect for. waterproof paper is so durable it can even be written on underwater. In spite of this paper's durability, it is totally recyclable, environmentally friendly, and non-toxic. Even soy-based ink and wind energy are used in the printing process.  The waterproof notepads are $7.  Each one includes 40 sheets of paper and each sheet is perforated so it can be easily removed and taken on errands or to the office.
Salonpas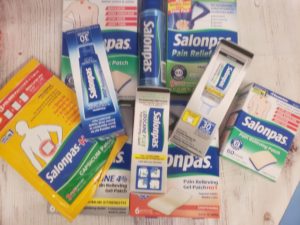 As most of you know years ago we were in a pretty bad accident.  For ears now we both have pains especially when it gets cold.  We try and stay away from taking to many pills.  Geoff is allergic and I have a sensitive stomach. Salonpas gives us the pain relief we need right where we need it.  I love that they have a spray, A cream and even patches.  So you are covered no matter where you need the pain relief.  'Topical First' is now recognized by the medical community as the first-line of treatment to safely treat pain and if your husband experiences any mild to moderate pain, a great present for him is SAFE PAIN RELIEF
Would You rather Eww Edition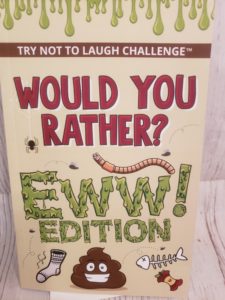 Life's too short for boring questions and games, so we have just what 
you
 need! Look no further than 
The Try Not to Laugh Challenge's 

Would

 Your 

Rather

? – 

EWW

 Edition
 for one of the best additions to a family game night, long road trips, parties, and MORE!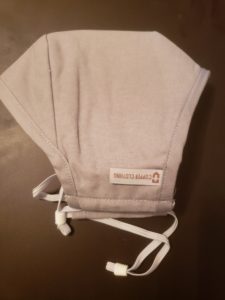 We all need a good facemask now.  Why not get a facemask that looks good and does some good. 
Copper

Face Mask
was comfortable to wear and was a soft material.  I was truly impressed with it.  This mask was a light grey so for those of you that like to match this will match almost any outfit this year. The Copper helps filter pollution, and will help kill germs.  This is a great stocking stuffer this year pick up a few for your stockings and be ready for the season.
 SKINEEZ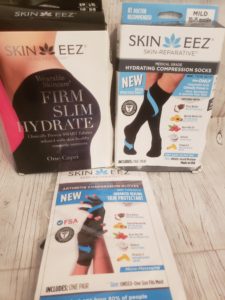 SKINEEZ has a wide range of products perfect for anyone's stocking.  The Arthritis compresson gloves were a life saver this Holiday Gift Guide season. They are comfortable and hydrating.  The socks come in a few different ones so you can pick the perfect ones for a gift.  They even have wearable SKINEEZ.
myskineez.com
 – a great gift for men and women. Their unisex fingerless gloves, socks of varying compression levels, leggings and now even masks, are all made from their patented FDA-approved medical-grade compression fabric infused with 5 essential moisturizers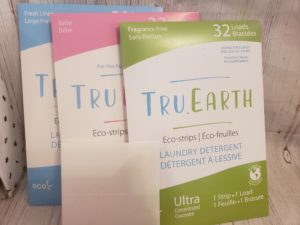 If you are anything like me your laundry never stops. 
Tru

 

Earth

Eco Strip
  makes doing your laundry a little easier and they smell fantastic.  No more measuring the liquid.  You just throw in one strip and you are done.  Better yet for those of us that are trying to do a little more for the environment no more big plastic containers to throw out. They are biodegradable and there is almost nothing to throw away after.  Each one comes with 32 strips that 32 loads of laundry in this little package. I would like to throw in this is also a perfect gift for a college student and anyone that has to take their laundry out to do it.  No more lugging a big heavy bottle with you.
Love Crunch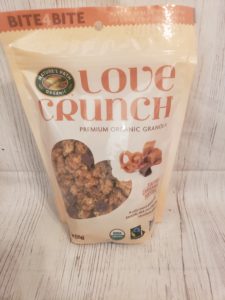 I have to say when this showed up I forgot it was a review.  I had to go threw what I had ordered for the holidays already because this is something I would have seen and bought for my moms stocking.  She loves
Caramel, chocolate
and pretzels and this is going to be her perfect snack.  Get a little sweet, a little salty, and a whole lot of 'oooh la la!' with Love Crunch Salted Caramel Pretzel granola.
Paleo Pro Bone broth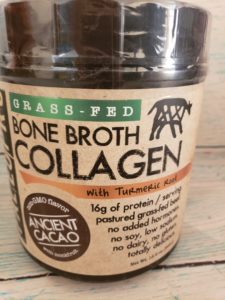 I love to add a few items to the stocking for our health the Paleo Pro Grass-Fed Bone Broth is perfect fora easy way to get a little healthier. Our Grass-Fed Bone Broth Collagen is a delicious and easy to use premium quality protein powder, that can be enjoyed hot or cold in a variety of beverages. Unlike similar products, our collagen is 100% sourced from grass-fed and pastured raised cows with no added hormones, no additives and minimal processing. With the inclusion of turmeric root in an optimal ratio, this complete powder is ready to fuel your day as a balanced addition to your healthy lifestyle!
Color Street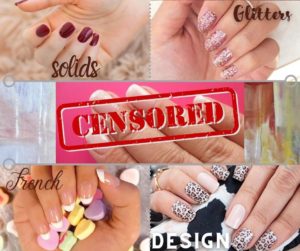 I debated if this should be on the stocking stuffers guide or gifts for woman.  I love that these are the perfect size to pick a few different colors and fit right in the stocking.  Color Street is always adding new nail colors and they have some great sales.  These nail colors are easy to use and last twice as long.  If you love having nice beautiful nails then these will be a must have on your holiday list.
Nectar Bath Treats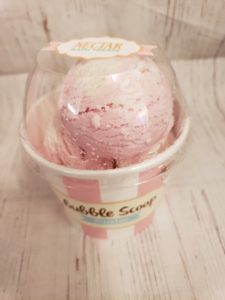 Can you think of anything better then a stocking full of beautiful bath treats?  Nectar Bath Treats has a wide range of treats you can get sent right to your door and they are not only beautiful they also smell fantastic and make any bath amazing.  Make sure to also check out the Gifts for her for more Nectar Bath Treats.  The Bubble Bath Ice Cream Scoops are perfect for any stocking and she will be in love at first sight.
ChapStick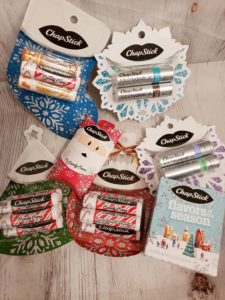 Every year hubby fills my stocking with ChapStick I have been in love with the peppermint forever.  I love that they have ventured out to some great new flavors and they are all to die for.  They even come in great little gifts ready to go packaging.  You can hang them on the tree or put them in stocking.  They have a wide range of ones you can pick up at your local retailer so when you are doing your everyday shopping make sure to pick up a few for the stocking this year.
Crazy Cleanz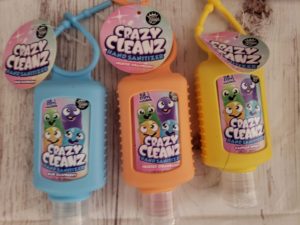 These little hand sanitizers are perfect for this years stockings.  They are even scented so you get a nice clean smell and not that alcohol smell.  They are the perfect size and even have a little case around them so they can be attached to backpacks and purses easily.  Little guy fell in love with his Crazy CleanzHand Sanitizer.  They have a few different types of sanitizers to choose from so you can be stocked up and ready for the year to come.
Read The Ingredients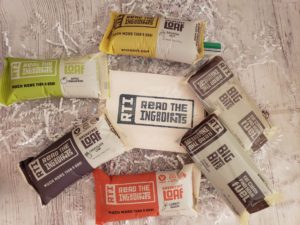 I have to admit I may have gained a little during this lockdown.  I tend to go straight to the ready to eat when I am stuck in the house. Read The Ingredients, is perfect they are ready to eat and I can read all the ingredients right on the package.  Better yet I know what they are lol.  They are low-sugar protein loaves and snack bites that are nutritionally-rich and conveniently wrapped for a grab-and-go meal or snack. The ingredients are gluten-free, dairy-free, include a substantial amount of protein.  They have some great flavors that are great like Banana Nut, Apple Cinnamon, Chocolate Chip and more you are sure to find a great flavor here.
Don't forget to check out our other great gift guide this season