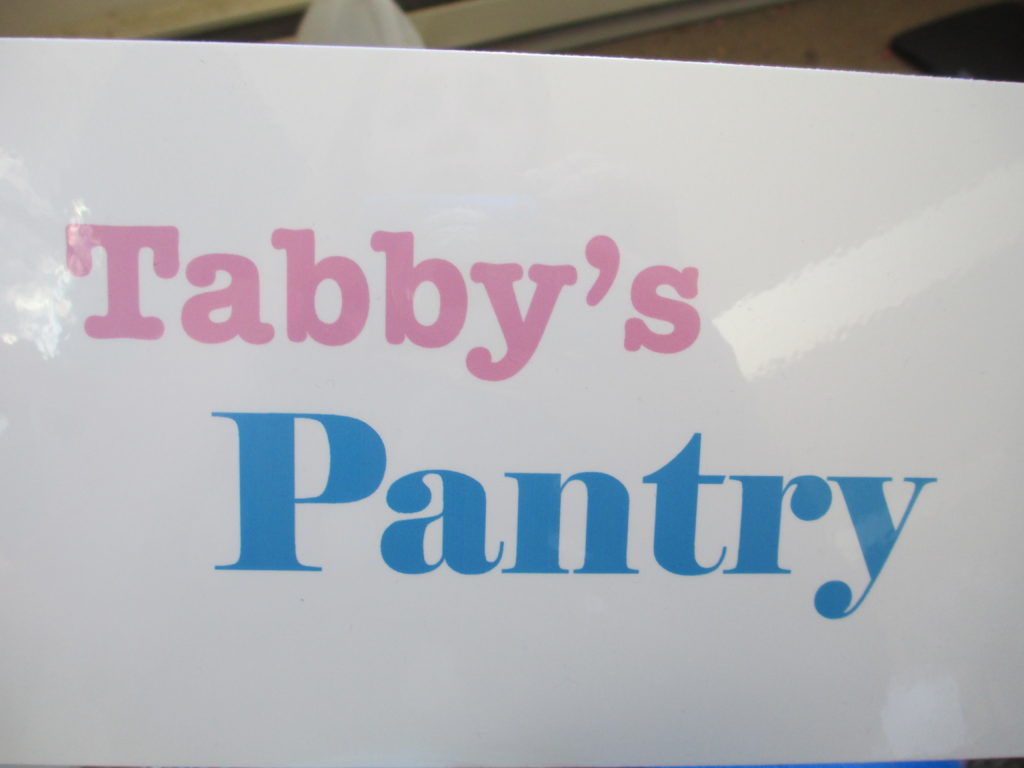 You know all those cute signs you see everywhere?  From the kids at play to the cute ones you can hang on your wall you can have them made just for you.  When I got the chance to work with SmartSign I knew I had to have a Tabbys Pantry sign made.  For me this could be cute on my pictures in the background and I love that it can hang in my office.  After all it is a Tabbys Pantry Office.  I sent over my picture that I wanted made into a sign and let them pick which one to do.  It turned out perfect.  It is a perfect size to have in my background and it looks cute.   They really can make just about anything.  The shipping was pretty quick and it showed up in perfect condition.  When I had no idea what I really wanted to do the customer service was a great help and very sweet. They helped me pick the perfect sign.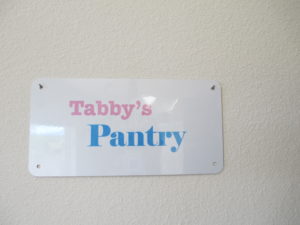 This was a sponsored post with SmartSign.
SmartSign blogger challenge a chance to win :
I absolutely love my custom SmartSign, and I'm so happy to be able to share the opportunity for you to win your own custom sign, plus a $500 Amazon voucher.
To be in with a chance of winning this awesome prize, all you have to do is write and share a blog post explaining what your custom sign would look like, and why.
We'd also like you to include an image of your proposed sign design in your post. Feel free to be as creative as you like in your design – if you can think it, SmartSign can make it!
Your design can be a photo of a sketch, or something you've created using an online tool – it's completely up to you.
Some tips on what to include in your post:
What words and images would be on your sign? Would it be your blog logo? A favorite quote? A warning sign for your neighborhood?

What shape and materials would you use? Do you love specific colors because they remind you of something special?

Where would you like the sign to be displayed? Is it for your home office, outside your home, or in a neighborhood building?
How to Enter
We'd like you to publish your competition entry before 22 June 2017. Your post must include the statement: "This post is an entry into the #MyCustomSign

www.smartsign.com

blogger challenge"

Please also share your post on Twitter using the hashtag

#MyCustomSign

and tagging @tots100   

Make sure your post is live, and you've added a link to the Linky at the bottom of this post no later than 26 July 2017

One winner selected by SmartSign at the end of the competition will win a $500 voucher and their custom sign. One runner-up will also win a custom sign design.