We got these awesome back to school Items free in exchange for an honest review. All opinions are my own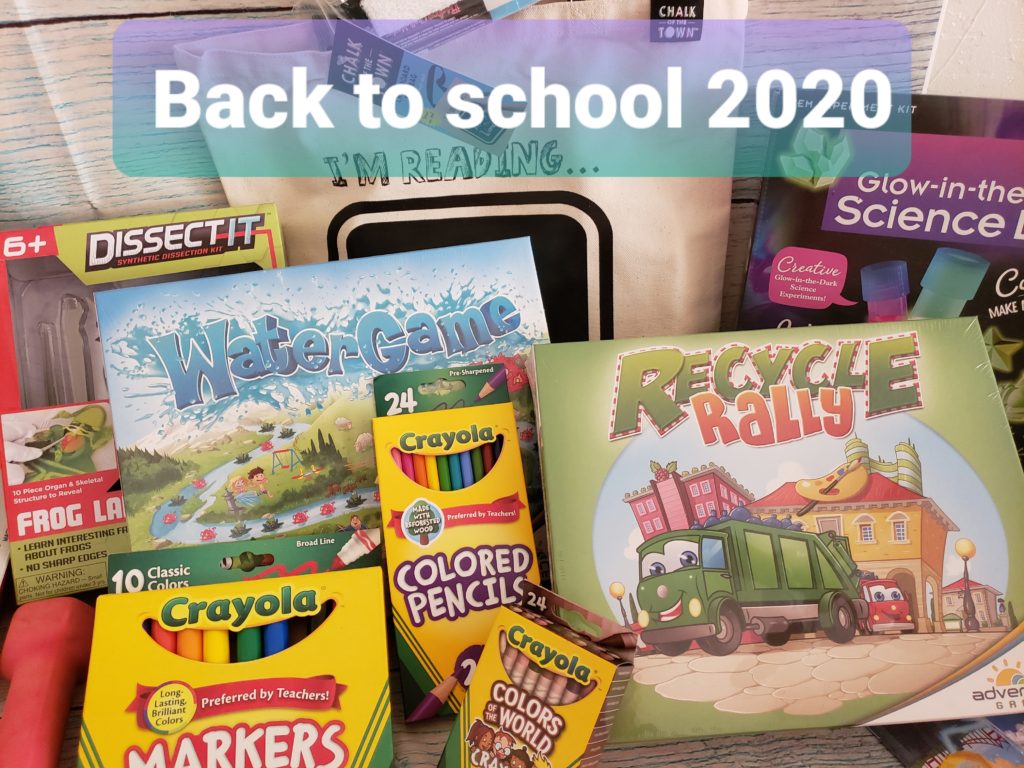 This year back to school looks so much different.  A lot of us are now teaching our kids at home.  for home schooling parents this is the norm for the rest of us we need to learn to adjust.  With little guy I have to come up with some new things to teach him he learns differently then a lot of kids so we are always looking for hands on items for him.  Come check out the awesome Games, and learning tolls that will make this year a lot easier.
Thames & Kosmos Glow In The Dark Science Lab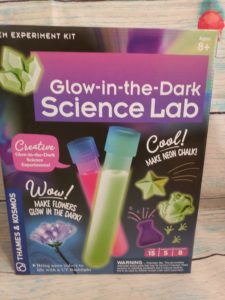 Little guy loves a great science project.  Even better he loves things that glow in the dark.  This Science lab is perfect for a great day of fun and learning and comes with the stuff to do 5 different projects. Mix up a glowing solution to make your own glow sticks. Observe your glowing creations under a UV flashlight (a blacklight). Learn about light, phosphosporecence, and glowing materials. Includes two glowing pigments, UV flashlight, glow-in-the-dark star stickers, plaster for chalk, and tools and instructions. The box doubles as a blacklight showcase. Thames and Kosmos has a wide range of Stem projects for your little ones and even your big ones.  They are fun and have easy to use directions .
Adventerra Games
Recycle Rally & Water Game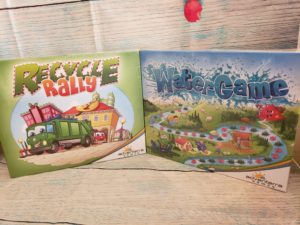 There is never a better time to teach your kids about the world and how we can help save it.  These great board games will teach your kids about saving water and recycling while having fun.  At Adventerra Games they create and develop educational games for children that are focused on environmental themes. Our unique games were created from our desire to inspire families to respect nature and safeguard our planet.
Crayola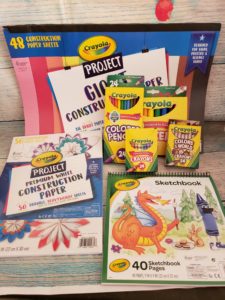 With so many Crayola products your kids will be ready for school in no time.  I love the new Colors of the world sets.  24 different crayons and different colors for all the people in the world.  Crayola has always been a huge part of my childhood and now its part of my sons too.  No matter what your kids love to create they will love the whole Crayola collection its not just crayons and pens any more.  They have Paper ,Pencils, coloring books and so much more to bring your kids imagination alive.
Peeramid Book Rest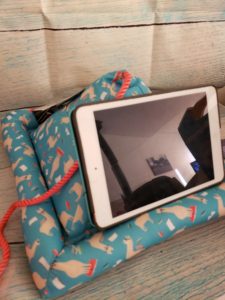 When little guy has his tablet he is always trying to fins a way to hold it and be comfortable.  This gets harder when he is in an online classroom this is the perfect solution for us.  It holds his tablet books and even pictures for him. This uniquely shaped pillow bookrest props a book, tablet, Kindle or iPad at the perfect angle for comfortable hands free reading anywhere –  bed, at a table, desk, in your favorite chair, on the  couch, on the floor and more!  Available on Amazon
Playmobile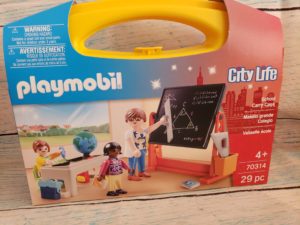 This adorable playmobil City Life set is perfect for the new at hone schooling we are all doing?  Your kids can learn and play with their own class room scene at the same time.  It comes with an adorable carrying set and has 29 pieces for them to learn with.  This set is for ages 4 and up.  Perfect, portable, packable playset for even the youngest students; readies them for what to expect when the eventually do get into a classroom. Features iconic PLAYMOBIL attention to detail. Includes teacher and student figures, chalkboard, desk, chairs, books, more! Available on Amazon
Chalk Talk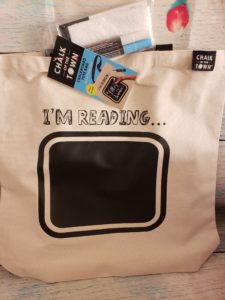 OMG this is one of the cutest bags for his school work or even if we are traveling for the day.  I can write a cute message on the bag and off we go.  Its easy to clean and the message wipes right off for our next message. A perfect back-to-school tote for the avid reader, book worm or teacher to carry AND share the book they're reading! Use the included water-based chalk markers to write a title or topic on the tote or illustrate highlights from the book. Once dry, the ink will not smudge. Start a new book? No problem! Simply wipe the surface clean with water and design again. Available on Amazon.
Stick-O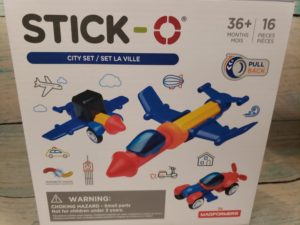 My son loves building and what better set for him then the STICK-O set.  these 16 pieces make into so many different items they can build and play all day long.  I love that all you need is these few pieces and you can build so many different ones.  Then pull back and watch your creation go/  They have a few different sets to collect and they can all work together.  It also comes with a book so if your kids are like mine they have a few right there for them to create, no guessing what to do.
Dissect-It Frog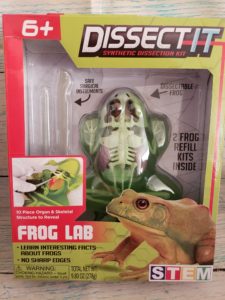 My son has been worries for years that when it came time to dissect a frog in school he was going to have to use a real frog.  I tried explaining to him there were other options.  Until he saw this awesome frog he never understood.  Now he is excited to learn more and get to work. Includes a dissection table and plastic tools needed for dissecting the frog. Includes 2 refill gel kits for more dissecting fun!
Axol & Friends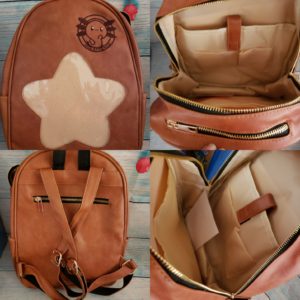 This backpack is so cute.  I love that is has so many pockets for anything I need.  It was made with quality in mind.  The stitching is perfect and the design is perfect for anyone.  Make sure to also check out the awesome Giveaway Going here . This backpack is produced from vegan leather using ethical labor, eco-friendly production, and minimum impact shipping methods. We also offset our carbon footprint by printing 10 trees for every backpack sold. As always, a portion of every Axol & Friend's product is donated to our nonprofit programs where we are empowering kids across the globe to become advocates and environmental conservationists.
Honest History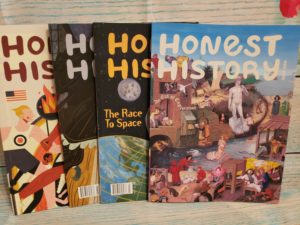 Home Schooling with me son right know is a challenge.  He is Autistic and we need to find stuff he is actually interested in to keep him on track.  The work he gets send home is way above his grade level and he is not interested. One thing he does love is History. Honest History is a Magazine that your kids are going to love. See full review here
Colorful Crystal Lab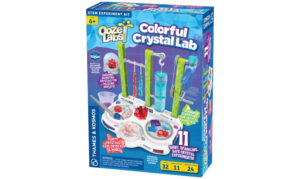 If you have a little one that loves to experiment then the Colorful Crystal Lab from Ooze Labs is going to be a huge hit this holiday season.  I love that it can also double as a at home school project.  They can learn while having fun. Explore the natural beauty and wonder of crystals by growing them yourself in many different shapes and colors! Set up your lab station — complete with beakers, test tubes, centrifuge, display dome, and more — and use safe, non-toxic crystal salts to conduct more than ten experiments in crystal formation. You can even make red, pink, blue, purple, and clear crystals using the spinning centrifuge! After you've completed the experiments in the kit, continue your crystal growing adventures using the cool lab setup and common materials from around your home. MSRP: $29.95; Ages 6+.
Tileblox Rainbow 20Pc Set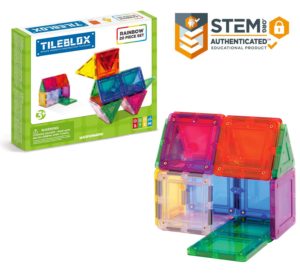 Discover the endless possibilities of Tileblox 20Pc set. With the step-by-step idea sheet, create one-of-a-kind masterpieces! A great set for beginner builders looking to explore and learn through play. Arrives with 8 Triangles and 12 Square in Rainbow colors. Each geometric shape contains magnets that let you build with endless possibilities! TileBlox is perfect for STEM education and when playtime is over, use the magnetic power to simply stack and store. MSRP: $24.99; Ages 3+
Don't forget to check out Gina's Library Back to School List