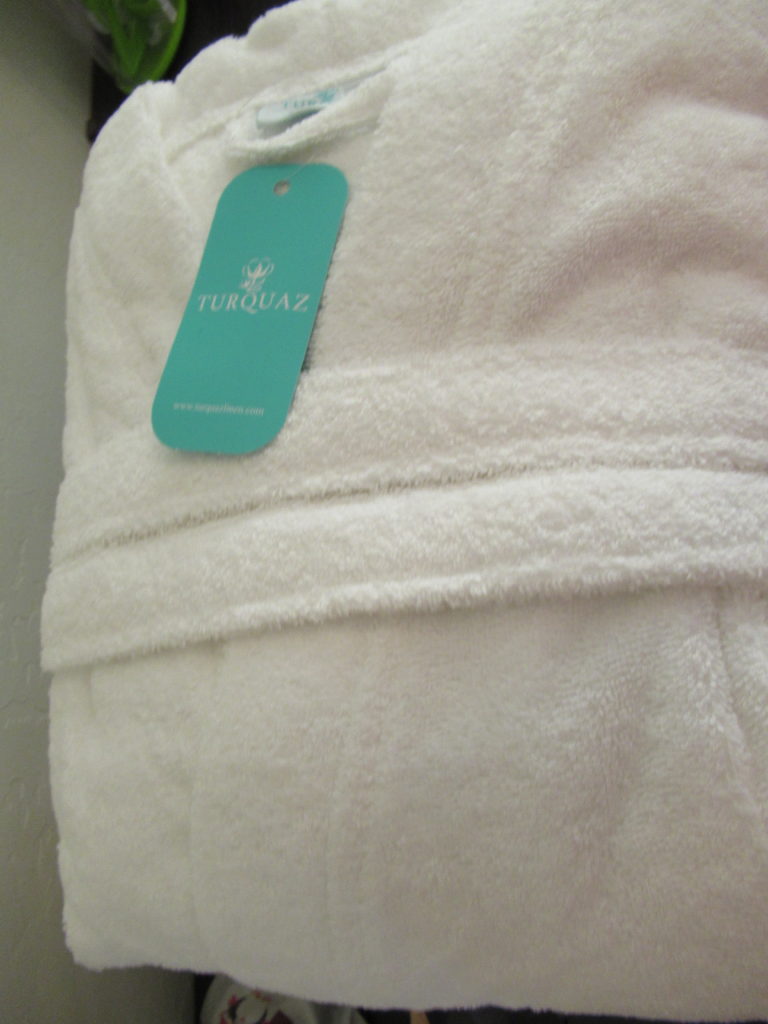 When looking for a fantastic Valetines present for her you can never go wrong with a comfy robe. There is nothing like cuddling up after a long day at work , or after a nice relaxing bath.  We have been collecting comfy robes for years and for me to be impressed they have to be good.
Robemart has a few different types of robes to choose from. They can even do personalization  in 3 days or less.  How fantastic is that.  Now most would have gone with a satin robe for Valentines day but when I saw this one I was in love.  I am so cold all winter long I love to have a little thicker one to snuggle up in.
We do a lot of spa days at home and when I do I want to be comfy and still be covered I do have a little one at home.  I can do my face mask do my lotion and still cuddle in bed and watch T.V.
The quality of the robes is fantastic.  It had great stitching and was thick yet soft.  I have owned way too many that were stiff and no matter how many time you washed them they never got soft.  This was not the case with Robemart.  It was soft from the first time I opened the package.
If you are looking for a great present for that special someone on your list Robemart is a must check out.
I got this free in exchange for an honest review.