Does your little one love Kung FU Panda?  Then getting this fantastic book from Insight Editions this holiday season is going to be a big hit.  This is an activity book with great projects for your little one.  From cooking to post cards and even fill in the blanks to make your own story your kids will love it.  We had such a blast going through this book and trying a few out.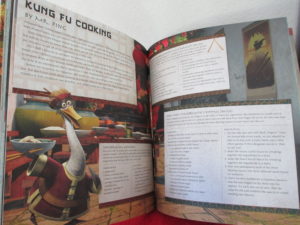 This has now become our weekend book.  Every weekend we take it out and pick a new activity to do together.  I love the time I get to spend with little guy and he loves that he is doing Kung FU Panda activities.  The illustrations in this book are beautifully done, and the directions for the activities are very easy to follow.  I love that I can read them out too little guy and he remembers them.
  If you would like to give your kids something that not only will help with reading, but will also be a blast for them you cannot go wrong with the Kung FU Panda book.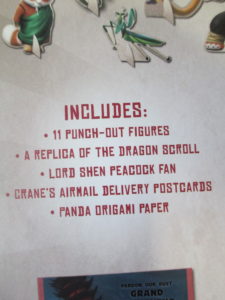 I got this free in exchange for an honest review
Guess what all.  They even sent me an extra copy for a giveaway.  This is open to U.S good Luck all.
Don't forget to check out our full Holiday Gift Guide