You all know I am in love with Garden of Life.  They make such great products for your special needs and every day needs.   If you are Looking for fuller hair, clearer skin, and stronger nails this is one you won't want to pass up.  I normally have very thick hair but this summer for some reason I started shedding like a dog and my think hair actually became pretty thin.  I was so excited to try these.  They really made a difference in how much of my hair was falling out and the overall look of it.  This one is so easy to add to your everyday routine there is no reason not to add it.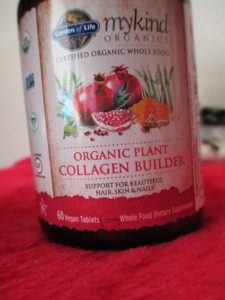 My Kind Organic Collagen Builder is USDA Organic, also Non-GMO, Vegan Certifies, and gluten free.  These are not a horse pill so they are very easy to take just take 2 a day and you are done.  You will be on your way to better hair, nails, and skin in no time.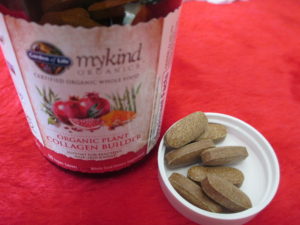 If you are looking to get healthier this year make sure to check out the full line of Garden of Life products.  You will be looking and feeling better in no time at all.
Join Garden of life on Facebook
I got this free in exchange for an honest review
Don't forget to check out our full Holiday Gift Guide