Mrs. Fields Cutie Cakes Review
                                      Love Cooking Company
  I love baking and this time of year there are so many reasons to make great new recipes.  This awesome pan showed up at just the right time.  You never know who will be showing up at my house for holidays or even football games.  I had a house full of people for last week's Chargers game and no snacks on hand.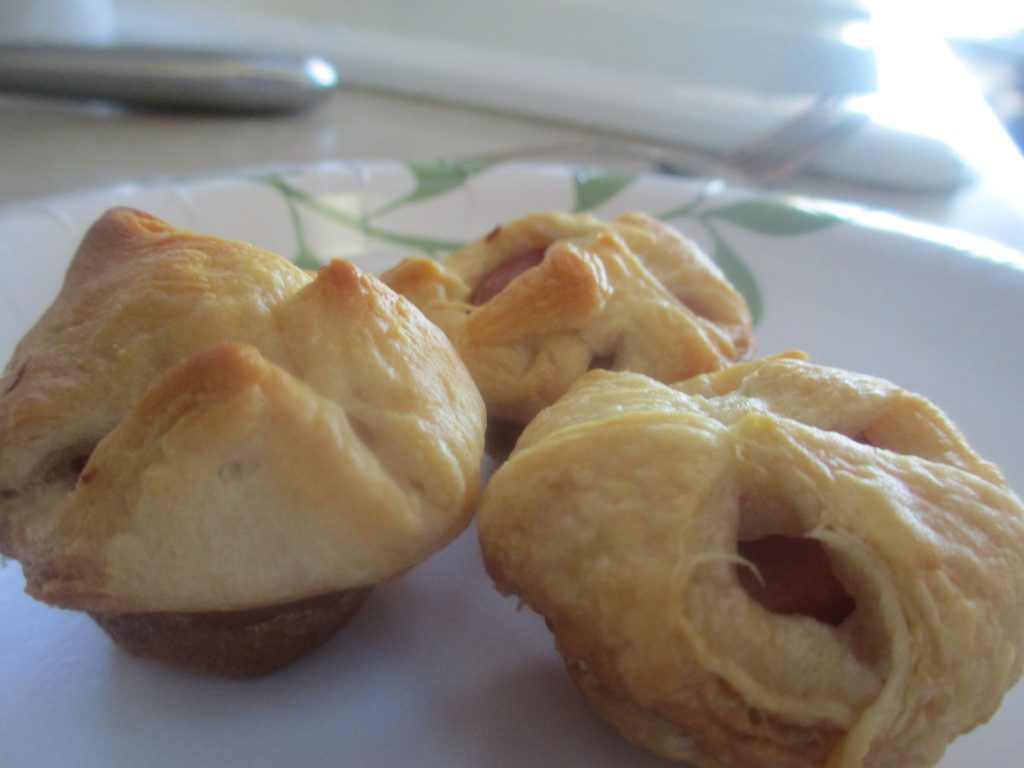 This awesome pan showed up and I thought woo hoo appetizers quick easy and even better, easy clean up.
   Croissant Hotdog appetizer bites
    What you will need
1 can Pillsbury dough croissants
1 back ball park beef hot dogs
Shredded cheese
1 Cutie cakes Mrs. Fields pan
  I unroll the croissants and cut them into little squares.
Place them into the cavities on the pan
Push down and add a little shredded cheeses into the hole
Add a bit of hot dog
Fold in the corners
Repeat
Bake at 350 for about 15-20 minutes until the tops are golden brown
These turned out perfect.  They only took a few minutes to make and the pan cleaned up with just a wet rag.  The Hot dog bites slide right out of this pan and left nothing behind.   The cutie cakes pan is heat resistant for up to 425 and makes the perfect bite size treats.    I am going to try some homemade apple pie bites next.  I love Mrs. Fields bake ware.  They have some unique and creative bake ware products you are sure to find your perfect holiday baking needs here.  If you love cooking good bake ware is a must.  You can go cheep and toss away but you will get what you pay for.  If you want treats that bake perfect and have almost no clean up time you must go with Love cooking company.   I would recommend them to everyone.
To join them on facebook head here
To tweet with them head here
To buy your very own head here