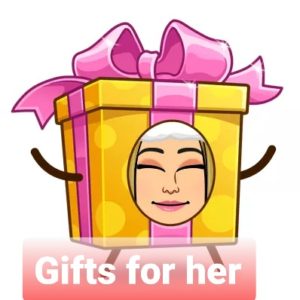 We have been searching for some awesome gifts to get the girl of your life.  This year a lot of us want to shop online and stay a little safer.  So we have found some awesome gifts that she will love that they will ship right to your door.
Time Slippers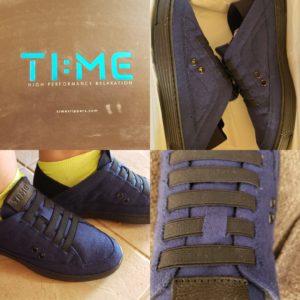 The Woman's Low-Top Slippers are flexible and easy to sip right on.  Now a little about these awesome Time Slippers.  I wear these all days I can wear them comfortable around the house or even for a trip outside.  The soles are strong yet flexible.  There are no hard sides.  Which I love it means I never had to break them in.  They were comfy and fit perfect from the first time I put them on.  They breath great my feet are not cold and not sweating all day. See full review here
Shinesty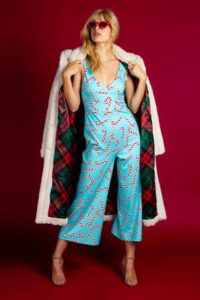 As you al know I LOVE to dress up for everything.  I like fun and cute outfits and Shinesty has the best ones.  From wrap around dresses, onsies, rompers and so much more they are always so cute.  I could live in their clothes. They are high quality and will last for years to come.   My favorite collections from them are women's Christmas outfits collection, and the Christmas jumpsuits & dresses collection.  Each year they come out with something new and exciting.
KURU Footwear
As a lot of you saw on the Mens Gift Guide they make awesome mens shoes, yet did you know they also have a great collection for woman too? I am very picky about my shoes my ankle was rebuilt a few years ago so I need good support.  I have to say KURU Footwear has to be one of my favorite pairs of shoes.  They are comfortable, give me great support and they are cute. The Quantum  are great even when I have been on my feet all day they don't hurt.  I am so wearing these to my next toy fair.
1 Tree Mission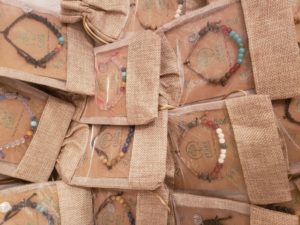 I love when I find an awesome gift that also gives back to the world.  1 Tree mission bracelets are not only cute but each one sold gives back. 1 Tree Mission® (www.1treemission.com) is a line of ten handmade, semi-precious stone bead bracelets, using recycled cord and packaging. The Mission will plant one tree for everybracelet sold!  Planting trees helps combat Global Warming, cleanses our air/water and preserves wildlife habitats.  Each bracelet costs only $19.99.  In its first year, the Mission planted over 123,000 trees.
Copper Gloves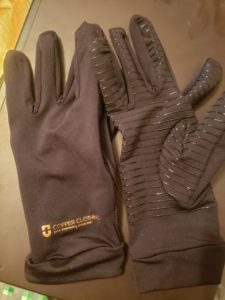 I love to get a great pair of gloves for the winter.  The Copper Gloves fit snug and yet are still comfortable to wear. The Copper in these gloves helps kill germs and of course they also help keep your hands warm.  they have a sleek design that can be worn with almost anything.  I sure could have used these when i went to NY. The copper-infused material that makes up these compression gloves have been scientifically proven to show Anti-viral properties. Achieving a 99.99% reduction and destruction of Coronavirus within just 10 minutes.
MASAMI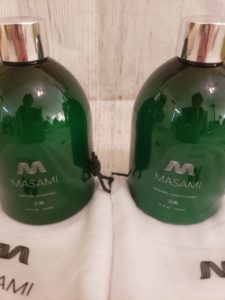 I can always use good hair care.  Especially this time of year the winter reeks havoc on my hair.  MASAMI  has a great line that is a great gift for her this year.  It has a nice fresh scent that is not over powering.  They have Shampoo, Conditioner, Shine Cream and even travel kits.  So you can go big sizes for the gift and get the travel size for her stocking.  Botanically hydrating Mekabu, beneath the Wakame leaf, is filled with ocean vitamins and minerals to leave your hair healthy, shiny and gorgeous. All of MASAMI's products are infused with Mekabu powder, fresh from Japan where we source it from a family owned seaweed company.
Breeze- Wind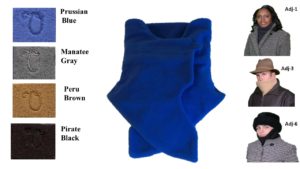 There is nothing I hate more then the cold wind this time of year.  It freezes my teeth and I am in pain for hours.  It's one of the main reasons I stay inside during the winter.  This is hard for me because I love to work in our yard and head out Pokemon hunting.  The Breeze-Wind is perfect now I can cover up stay warm and cut the wind that is hitting my face.  It's easy to wrap and you can wear it a few different ways.
Fur & Collar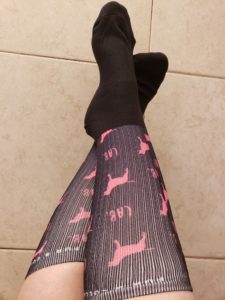 I love adorable socks and what's even better socks with little black labs.  I love that they had a few different colors to choose from, so of course I picked pink.  Fur & Collar has a wide range of products to choose from and some you can even personalize.  Fur & Collar has  dog breed specific t-shirt and accessories e-commerce store with over 50 different dog breeds to choose from. They also have the option to personalize their gear with your dogs name. Fur & Collar is perfect for any doggy mommy this holiday season.
Crystal Water Bottle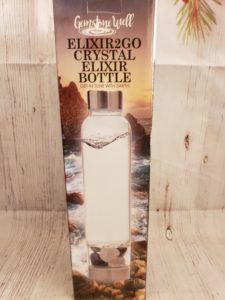 I love to find a great water bottle this one is not only beautiful it has a special purpose.  If you know someone special that loves a beautiful water bottle then this is going to be a huge hit this year.  Each type of crystal leaves its own energy signature vibrating through the water. Different crystals have a specific effect on the body helping the body to improve wellness during the upcoming cold month. Elixir2Go Crystal Water Bottle is $49.99.
Shashi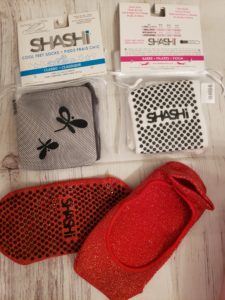 OMG I love to find great socks and even better no slip socks that are comfortable.  We have tile floor and we slip everywhere.  I have been trying to get more into yoga again now that I am stuck in the house and even with a no slip mat I slip and slide everywhere.  Shashi socks are not only functional they are beautiful.  They have a wide range of socks and colors to choose from too.
Nectar Bath Treats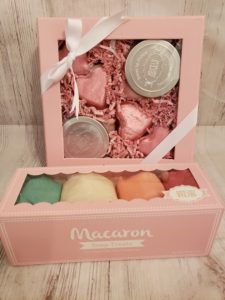 I can not think of anything better then bath goodies for the holidays.  A nice relaxing bath is always on my list of things I want to do and to have some great smelling bath treats just makes it even better.  They have a wide range of products she is going to love. They are bakery inspired bath & body company in Las Vegas.  Some of the great ones I got to try are Pure Bliss Gift Set and the Jumbo Macaron Soap Gift Set each set is amazing and I loved them all don't forget to check out our stocking stuffers guide for more.
Auntee B Naturals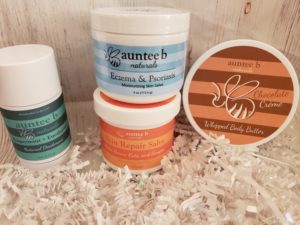 You can never go wrong with great lotions. Auntee B Naturals has a wide range of items that they are going to love. From body butter to Natural Skin treatments they have a wide range and great scents.  I fell in love with the Peppermint Deodorant.  With scents like Key Lime Pie, and Chocolate she is going to fall in love with their line this year.  The body butter soaked right into my skin. They use natural ingredients that she is going to love.
Gorgeous Rx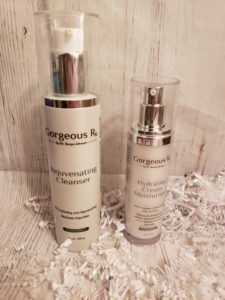 Gorgeous Rx has a wide range of beauty products that she is going to love.  I love the cleanser it is so creamy and even with my sensitive skin I have gotten no reaction. Hydrates skin with essential anti-aging nutrients including Vitamins C and E. Protects the skin's natural barrier through light lathering, preventing it from being overly dry. Cleanses dirt and impurities without irritation.  The Hydrating Moisturizing Cream is creamy and soaked right into my skin.  It did not leave a film or greasy feeling at all.
Don't forget to check out out other gift guide this year