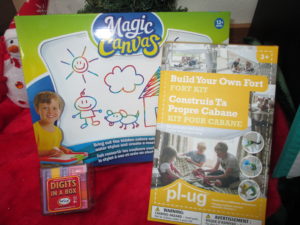 Are you looking for new inventive fun toys for your little ones this year?  Then look no farther PlaSmart is what you have been looking for.  They have such original toys your little one will be entertained for hours.  My little guy is not much into coloring.  He never has been but he likes to draw.  With the Magic Canvas, he can now draw to his heart's desire and it's still colorful and cute.  I love that you just fill the pen with water, they are ready to go and when it dries it is blank, and they are ready to go again.  You can see it starting to go away below.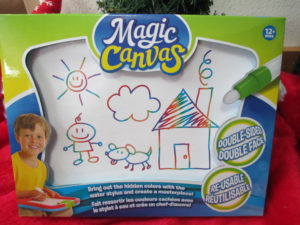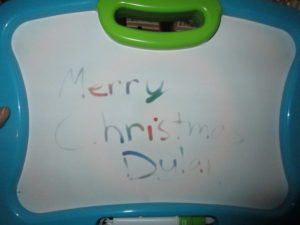 All of the toys at PlaSmart will help your child with creative imagination.  From building forts to coloring and playing cars on their awesome car mat your little one will be using their imagination in no time.   I love when I find great toys that not only can I play with him but he is also happy to play by himself.  Sometimes mama needs a little me time and PlaSmart has the toys to give me a little time to myself while he is having a blast.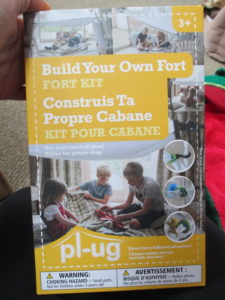 On a little side note for all the parents out there they have a ton of great toys that are not loud.  I always make the mistake of getting him toys for the holidays that are so loud I spend the next few month regretting buying them.  PlaSmart has fun toys that you will not want to toss off the deck in just a few hours.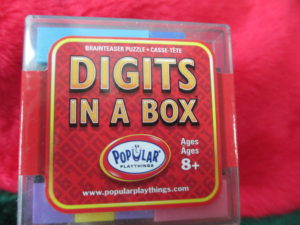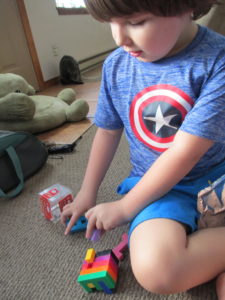 The Digits In A Box is an awesome one for any little one's stocking.  My son went nuts for these and has not put them down for 3 days now.  He loves not only playing with the number but also fitting hem back together to get back in the box.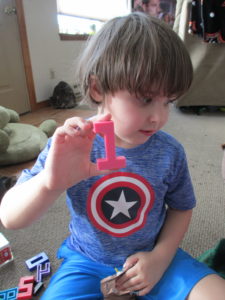 Building a fort with PL-UG Build Your Own Fort Kit will be so much fun for the whole family.  It comes with everything you need for your kids to have their own hiding spot in no time.
    PlaSmart is so easy to order from.  Their web site is very easy to navigate and order from.  Make sure to get your orders in and have everything you need for the Holidays.
I got this free in exchange for an honest review
Don't forget to check out our full Holiday Gift Guide