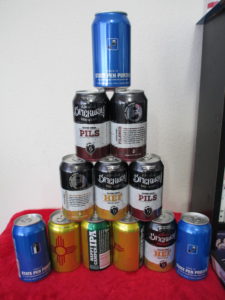 As you know when I got my first box last month hubby was so excited.  He loved all the selections Craft Beer Club had in it.  This month is no different, He loves them all.  I love that every month we get to try out a few new beers that we would have never found out about unless we go this awesome box.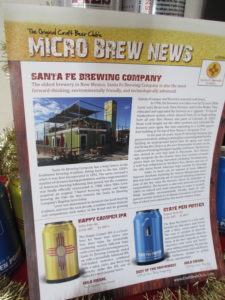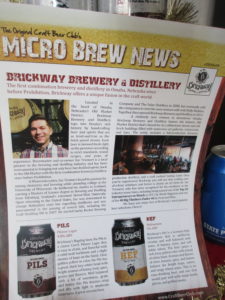 This month featured two different breweries'. From Brickway Brewery & Distillery from Omaha Nebraska, we got to try PILS, a Pilsner Lager and a HEF Hefeweisen.  They were both great and I loved that they came in cans.  My husband loved them both but the PILS was the #1 from this group.
The second brewery was Santa Fe Brewing Company in Santa Fe New Mexico.  This one was funny we are not that far from New Mexico so one of our friends already new about them and had tried one of them.  He was excited to see them because he knew he loved them.    In this one was Happy Camper IPA an India Pale Ale, and State Pen Porter Export-Style Ale.  These were both fantastic and each of the guys picked a different favorite.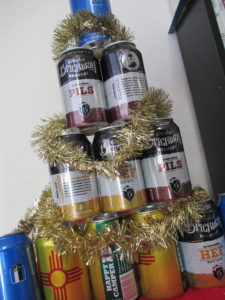 If you get your order in now you can have your first box before the holidays.  How excited would your beer lover be to find this under the tree.  Or like I did make it into its very own tree.  This is such a great company you get to find great beers that you will not be able to try unless you are going on a cross country road trip.
I got this free in exchange for an honest review
Don't forget to check out our full Holiday Gift Guide