I got the Dora And The Lost City Of Gold Movie and Swag for free in exchange for an honest review.  All opinions are my own. Thank you I love this package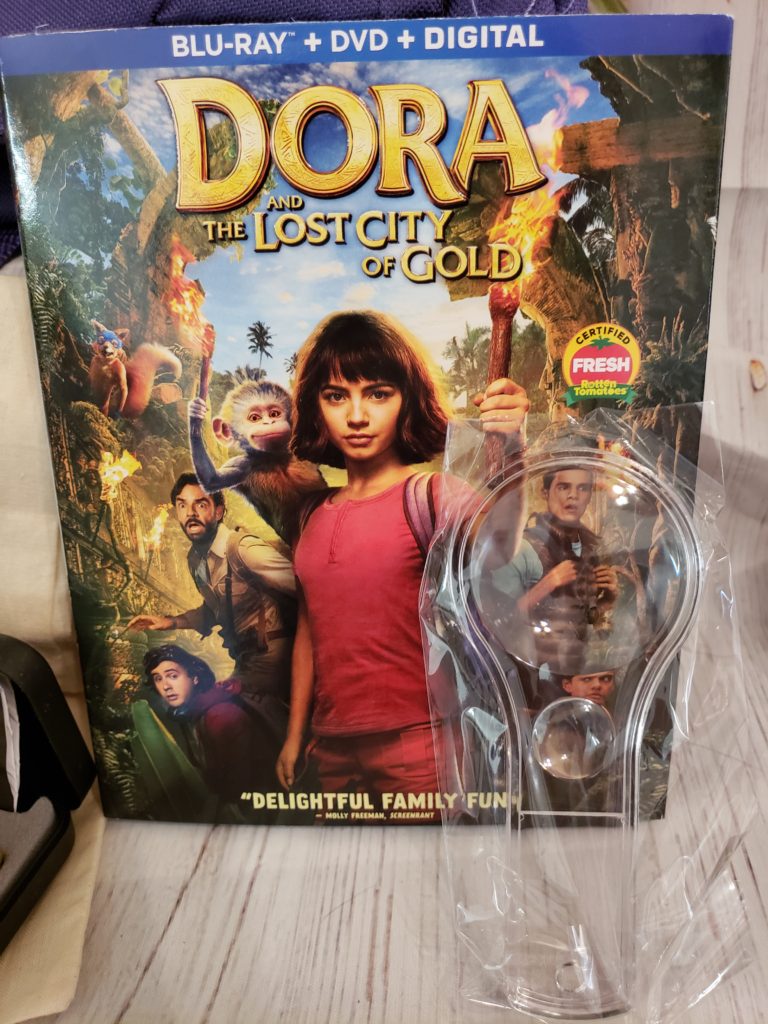 I can not tell you how many hours we spent watching Dora the Explorer in the last few years.  We have been waiting for Dora And the Lost City Of Gold to come out and I could not be happier with it. I always wondered who Dora would be when she got older.
When Diego moves to the city with his family it leaves just Dora, Boots, her mom and dad.  10 years go by and Dora is now making her own videos in the forest while talking to all the animals and teaching about the animals.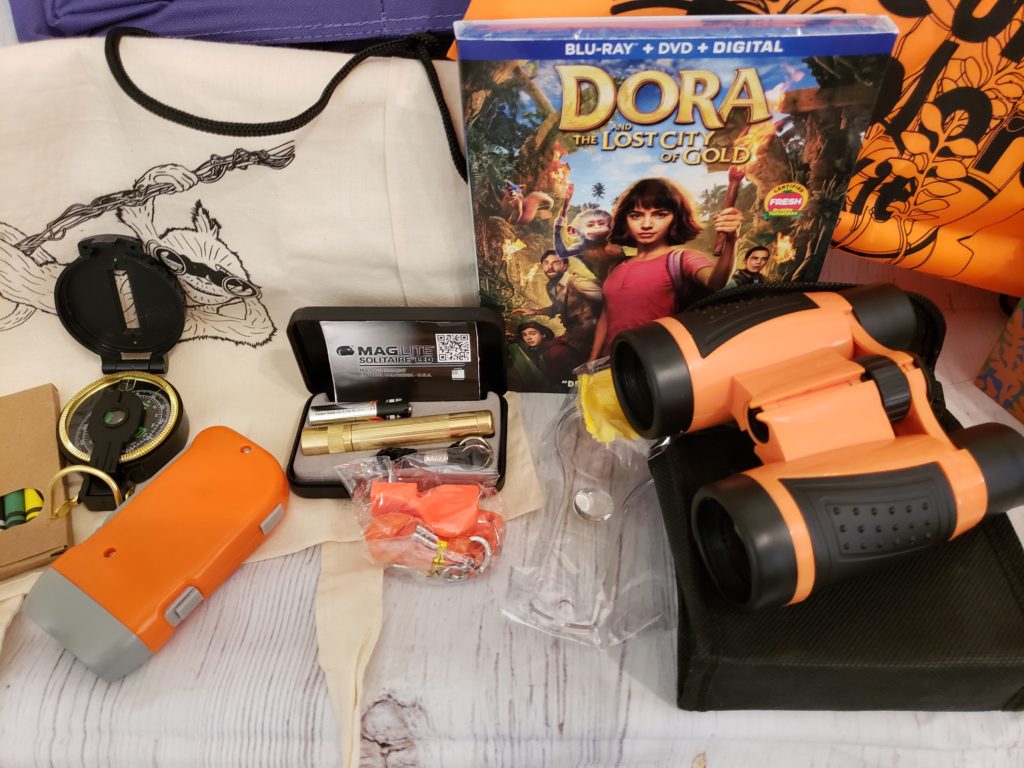 Little Guy got his very own Explorer Pack
While exploring she finds a lost cavern inside she find a map to where they have been looking for all these years. When her mom and dad decide that they will be going alone to find the lost city.  They are going to send Dora to the city to live.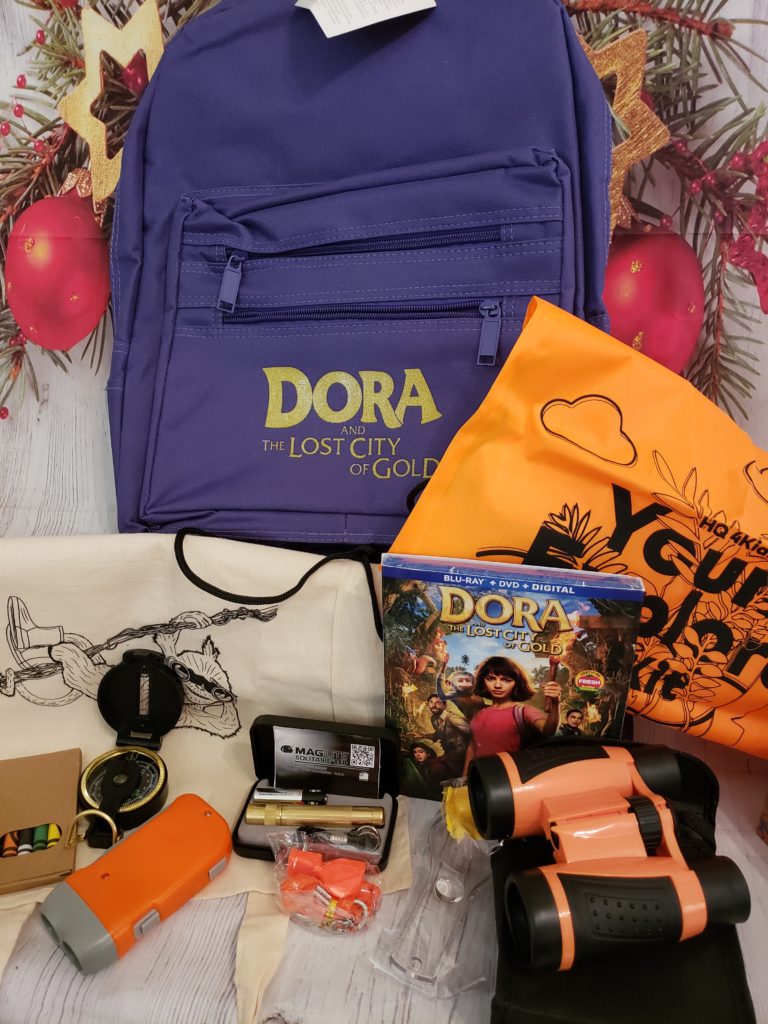 Dora does not really fit in with the new High School crowd in Hollywood.  While Dora could care less what everyone thinks of her Diego does not feel that same way. During a class field trip a group of bad guys catch up with Dora and the adventure starts.
Who do you want to see come to live the most?  Will Dora save her parents?