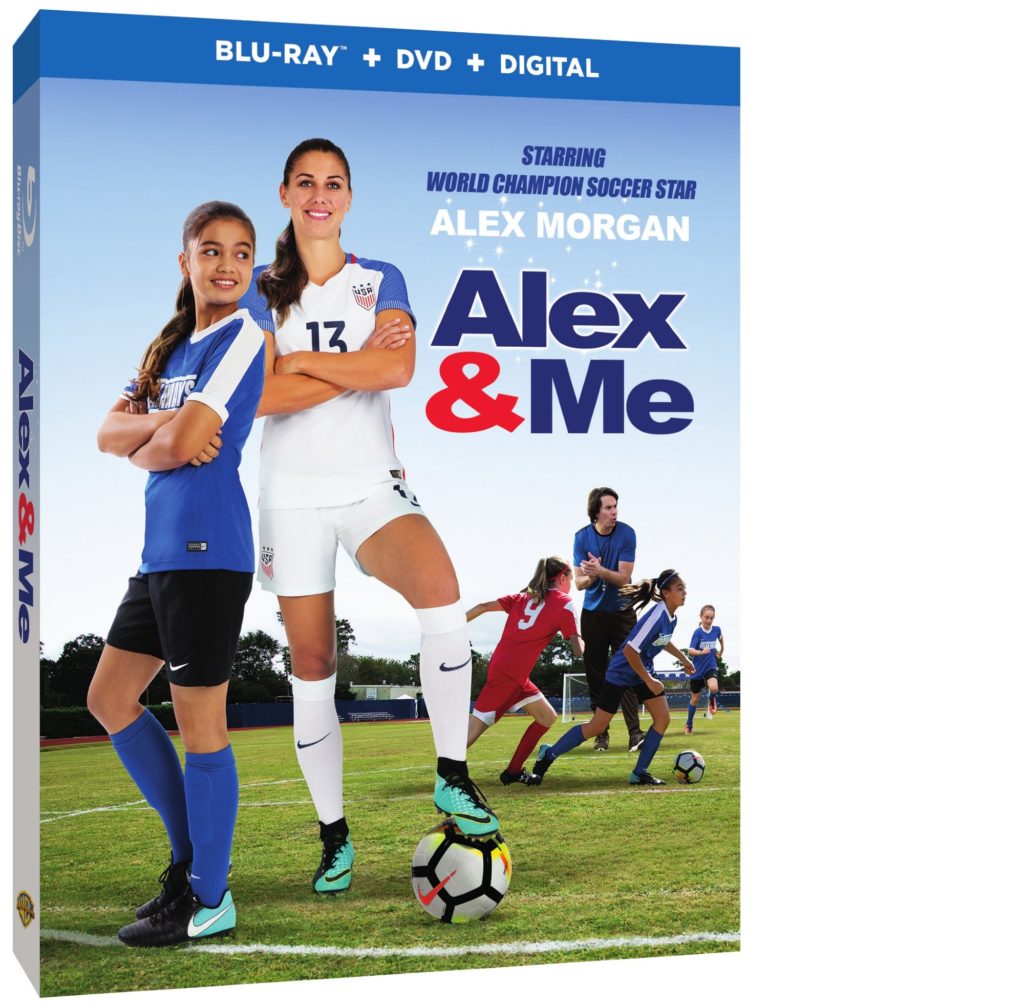 About Alex & Me:
Teenager Reagan Willis has one dream – to play soccer like her hero, Alex Morgan. Her bedroom is a shrine to all things Alex, including a life-size poster of the Olympic gold medalist. Yet in the Willis house, Reagan lives in the shadow of her prep football superstar brother, Logan. When Reagan fails to make the cut of the premiere local soccer club team and is humiliated by her rival Claire, she's certain her ship has sailed. But after accidentally hitting her head, Reagan's poster of Alex Morgan suddenly comes to life and everything changes!
Please always use caution when exercising, and listen to your body. If something doesn't feel right – don't do it! Daily exercise improves health, can reduce anxiety, and increases self-confidence – and working together to get through this list as a team will make the whole family feel great!
We love a great workout.  PE was always his favorite in school.  Now times are changing and we do it at home.  We do what is calle dmama's PE time.  We have the living room set up for hot days we can walk in full circles we have a stationary bike and of course some light weight free weights and we workout together.  We have such a blast.