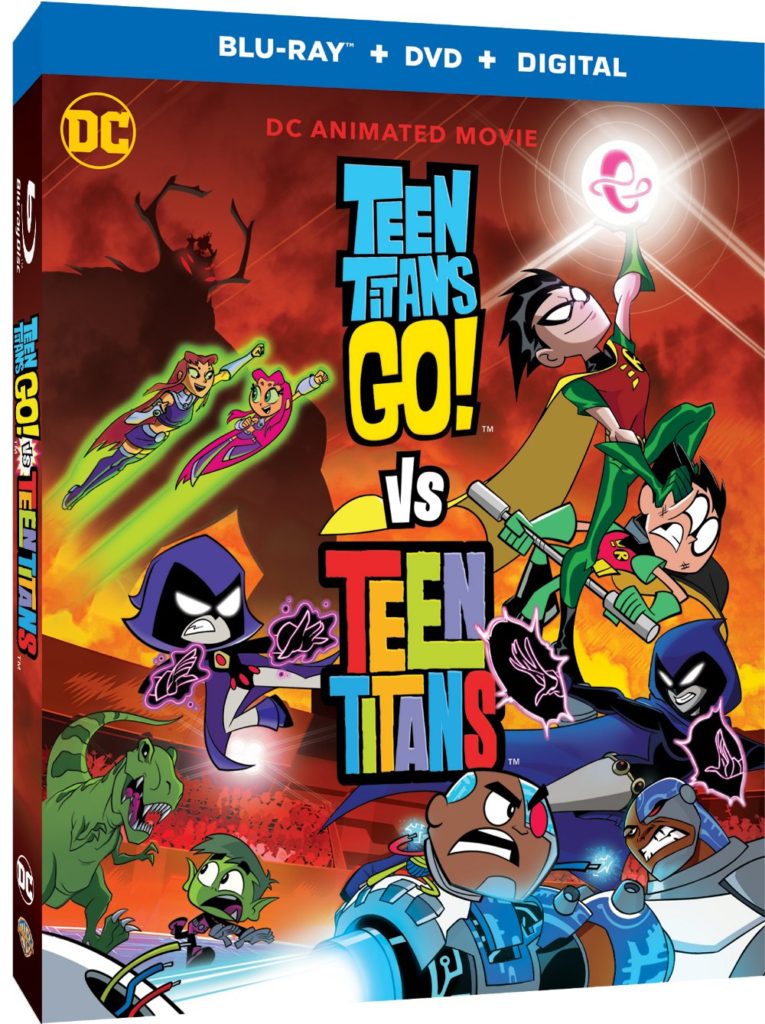 Teen Titans have been our favorite for years.  I love seeing the young superheros learn about life and what their powers can do and how they can change their life.
It's week 5 at Camp Warner Bros.! This week, when the forces of evil unite from across time and dimensions, it'll take the combined efforts of distinctly different, yet similar Super Hero teams to keep the universe secure in the action-packed animated mash-up movie –  Teen Titans Go! Vs. Teen Titans.
About Teen Titans Go! Vs. Teen Titans:
In Teen Titans Go! Vs. Teen Titans, the comedic modern-day quintet takes on their 2003 counterparts when villains from each of their worlds join forces to pit the two Titan teams against each other. They'll need to set aside their differences and work together to combat Trigon, Hexagon, Santa Claus (that's right, Santa!) and time itself in order to save the universe.
It's time to get crafty with these adorable Teen Titans Go! Vs. Teen Titans Character Banks –  while learning a little bit about finances and household responsibility!