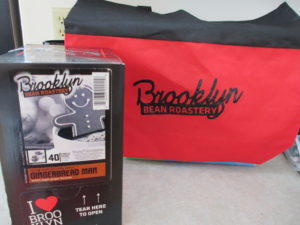 Its the holidays and I love all the great flavors of coffee out there.  Brooklyn beans has a flavor that you will not be able to resist Ginger Bread Man.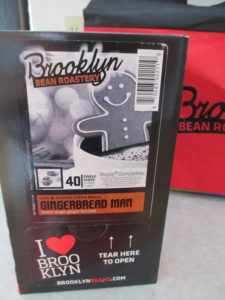 Years ago, the holidays were all about what alcohol they had, now that we have gotten a little older and a little more tired from all the kids coffee is the big draw at our parties.  From the time people walk in to the time they leave the coffee maker is always going.  Brooklyn Beans has a ton of flavors that are perfect for your party.  You can buy a few packs of the 40 count and even a Varity pack and be set for the holidays.
All season long here in Colorado I have guys stopping by all day.  A lot of them are snowboards or construction workers.  Being in the cold all day long they are frozen to the bone.  They all know I am always home and we have a great selection of coffee.  I am like a coffee shop that you don't have to pay for.  Once Brooklyn Beans started showing up some of the guys I get to see daily.  I love that I can offer them a great tasting coffee to warm up. I also love that this time of year the great Holiday Flavors also put them in a great holiday mood.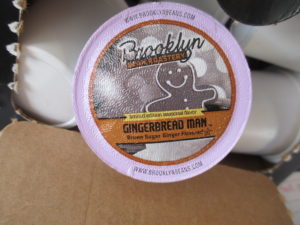 If you are looking for great coffee this holiday season, make sure to check out and stock up on Brooklyn Beans Seasonal flavors before they are gone till next year.
Don't forget to also keep an eye on their Facebook page they always have great giveaway going.
They have even offered us a fantastic giveaway all.  This is for the US only and please remember you can only win once every 90 day from Brooklyn Beans so makes sure you have not won in the last 90 days.
Brooklyn beans Gingerbread Man

I got this free in exchange for an honest review
Don't forget to check out our full Holiday Gift Guide