Entertaining is the best way to make time with family and friends feel more special, but it can also be difficult for those who don't have the knowledge to do so. That said, here are some tips for turning your house into an entertainer's dream. With these few simple tricks, you'll be able to host parties with ease.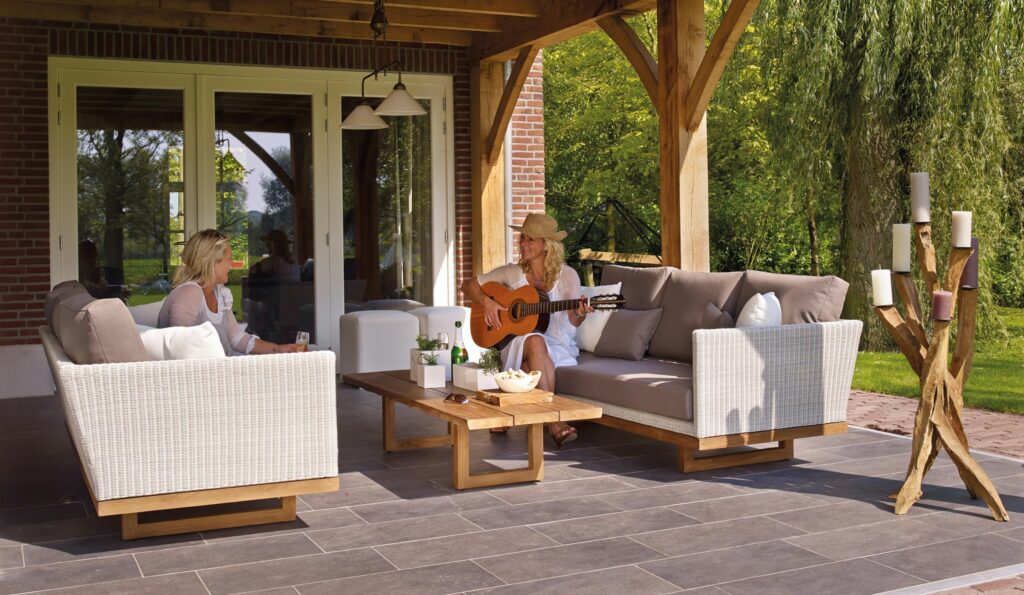 #1 Landscape your garden
The first impression is always the most important, and your garden is no exception. If you want to make an excellent first impression on guests, landscape your garden so that it's attractive and inviting. This could mean adding some flower beds, trimming the lawn, or putting in a nice patio area.
Once your guests are inside, you'll want to keep them entertained. One way to do this is by creating different spaces for different activities. For example, have a separate sitting area with comfortable chairs and a coffee table, and an eating area where you can put out a buffet table.
If you have children, be sure to create a play area where they can run around and let off some steam. And don't forget about the kitchen! Create a "bar" area where guests can congregate and help themselves to drink while you're cooking.
#2 Build a patio or deck
If you don't have a garden or want to create more outdoor space, consider building a patio or deck. This is the perfect place for hosting barbecues and parties in the summer months. You can either do it yourself or hire a professional to do it for you. Just make sure that you have enough space for all your guests! A good rule of thumb is to allow around three square feet per person. Just be sure to have professionals like Renewal by Anderson patio doors install everything – remember, you want everything to look perfect!
If you're short on space, consider adding a pergola or gazebo. These structures provide shade and can be used as shelter from the rain or wind. Patios and decks are also great places to install a hot tub or swimming pool. It's the ultimate way to relax with guests and enjoy the outdoors.
#3 Update your lighting
Lighting is crucial for entertaining, and you should think carefully about what kind of atmosphere it will create. Try adding modern or vintage lights to your living room so that it feels more stylish and inviting. If the rest of your house doesn't have great lighting, consider putting in some lamps to make certain areas brighter. You can also add fairy lights around doorways or on shelves to give off a romantic ambiance.
Another option is installing under-cabinet lighting in the kitchen area, which provides good light when cooking but leaves the surrounding area dark when not needed – perfect for an evening party! As well as providing practical illumination, try decorating with pretty chandeliers to create a luxurious look in dining rooms or bedrooms.
#4 Make your kitchen more spacious
If you want to be able to cook and chat with your guests at the same time, make sure that your kitchen is big enough. Also, try adding a second sink so more than one person can wash up at once. You might also like to add some overhead cupboards, which provide extra storage space for platters and crockery. If there isn't any countertop space available, consider using a bar or portable island unit instead – these can easily be moved around as needed. Another great idea is installing under-cabinet lighting in this area too (just like you did in the living room). 
#5 Set up a tv outside
If you want to be able to watch the latest sporting event or a popular show during your party, consider setting up a television outside. Just make sure it's positioned in such a way that guests can see and hear properly (i.e., not behind them). You might also like to install some outdoor speakers which will enable everyone at the party to follow along with what's happening on screen – especially useful for watching films together! 
Also, if you have a pool, this is the perfect place to put your tv so that guests can keep an eye on their children while they're swimming. With these tips under your belt, you're ready to host an unforgettable party this summer. So get planning now and turn your home into an entertainer's dream today!
#6 Build a fire pit
If you're looking for a way to make your parties even more special, consider building a fire pit. This can be used to cook food over an open flame or simply provide extra warmth and atmosphere on a cool evening. There are lots of different ways to build a fire pit, so it's perfect for any budget.
For example, you could use bricks, stones, or metal containers – whatever suits your style and garden layout best. Once it's built, all you need is some logs (or charcoal), and you're ready to go! Make sure that the area around the pit is clear of flammable materials, though, just in case things get too hot.
#7 Have a guest bedroom ready
If you're expecting a lot of guests for your summer party, it's a good idea to have a guest bedroom ready and waiting. This will ensure that everyone has somewhere comfortable to sleep in and won't have to worry about finding an available hotel room. You can either use an existing spare bedroom or set up some temporary beds in another part of the house (like the dining room). Just make sure there's enough space for people to move around and get dressed comfortably. Having a guest bedroom ready also gives your guests an opportunity to spend more time with you and get to know you better. 
So, if you're looking to throw an unforgettable summer party, make sure to include some of these tips! With a bit of preparation, your home will be transformed into the perfect entertainer's dream. So, have fun and enjoy your guests!