We got Pups Alone free in exchange for an honest post.  All opinions are our own . Thank you for this amazing swag box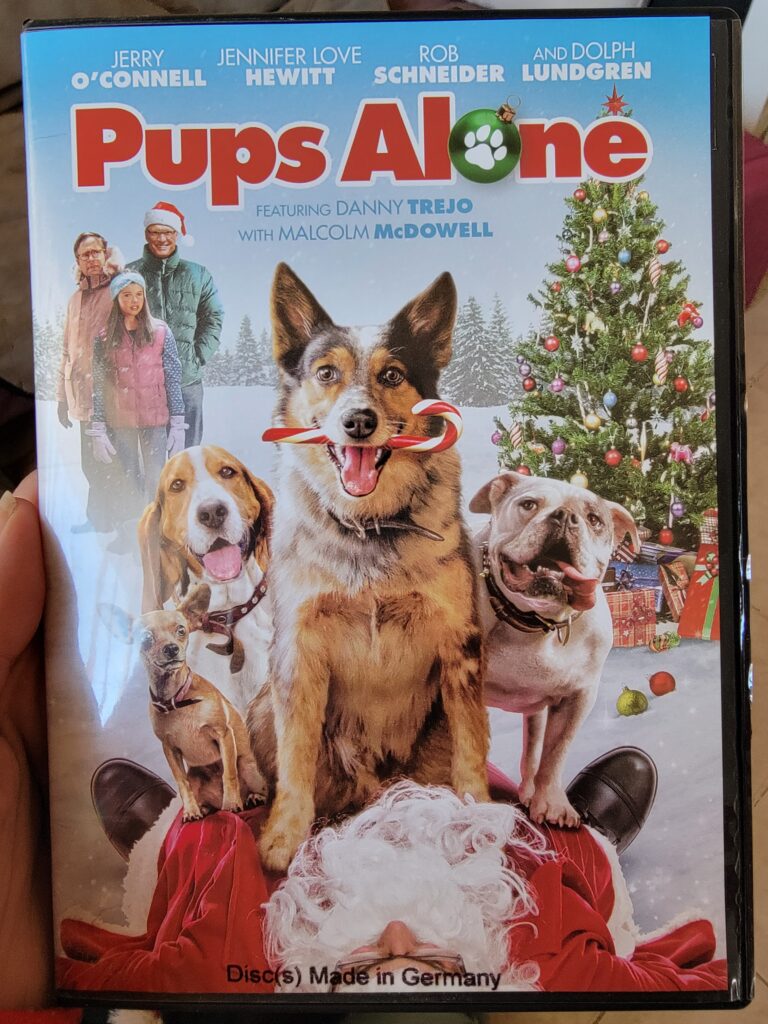 As you all know I LOVE a great holiday movie.  Even better a movie with lots of cute dogs.  Pups Alone is a great family movie about a a family that moves to a new town to start a new life with their dog.  They move into an awesome neighborhood with a ton of other dogs. After they move there you find out soon who thinks they are top dog and top owner.  As they get used to their new life someone tries to steal an invention and that's when he has to protect his owner and family.
SYNOPSIS
Get ready for hilarious canine holiday hijinks! While everyone is away on a company ski trip, a jealous inventor hires two thieves to break into his co-worker's house and steal his top secret new creation. But they are no match for a mischievous pack of neighborhood pups, who set up tricks and traps to protect the home and save Christmas. This laugh-out-loud comedy stars Dolph Lundgren and features the voices of Jennifer Love Hewitt, Jerry O'Connell, Danny Trejo and Rob Schneider.
Get ready for hilarious canine holiday hijinks! PUPS ALONE arrives in select theaters November 19; on Digital, On Demand & DVD November 23 from Saban Films and Paramount.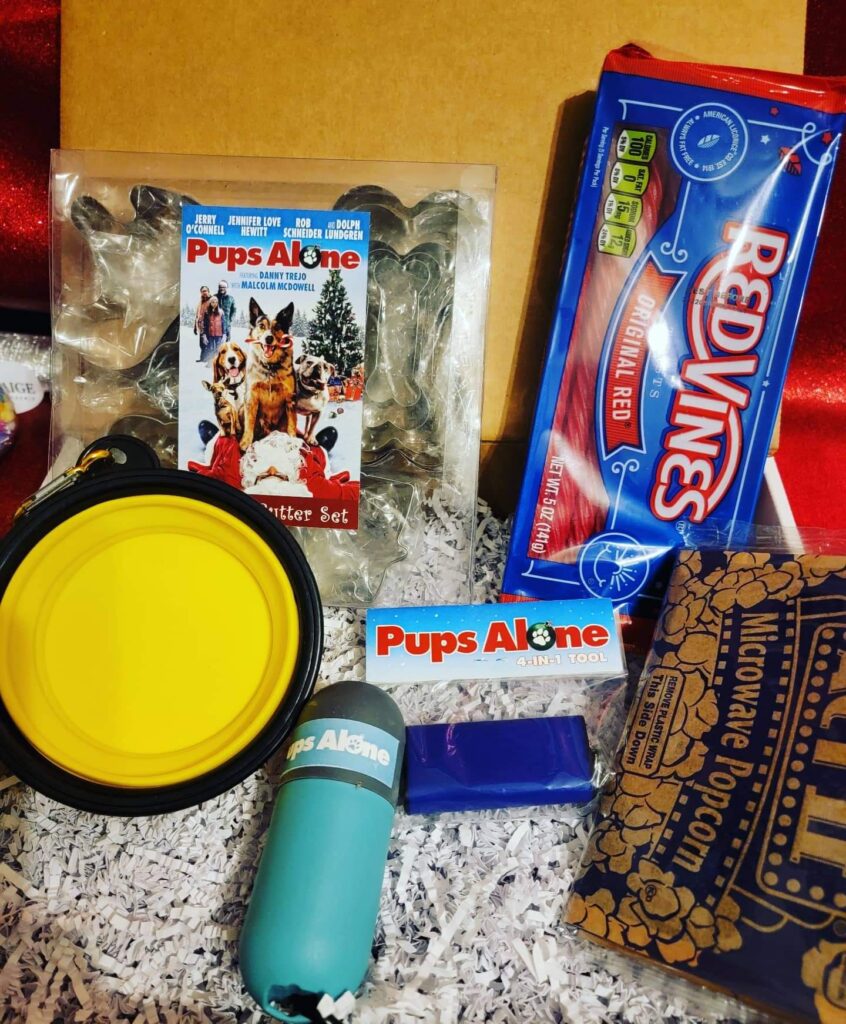 The star-studded film features the voices of Jerry O'Connell, Jennifer Love Hewitt, Rob Schneider, Dolph Lundgren, Tyler Hollinger, Isadora Swann, Nicholas Turturro with Eric Roberts, Danny Trejo, Keith David and Malcolm McDowell!