We got these toys free in exchange for an honest post all opinions are our own.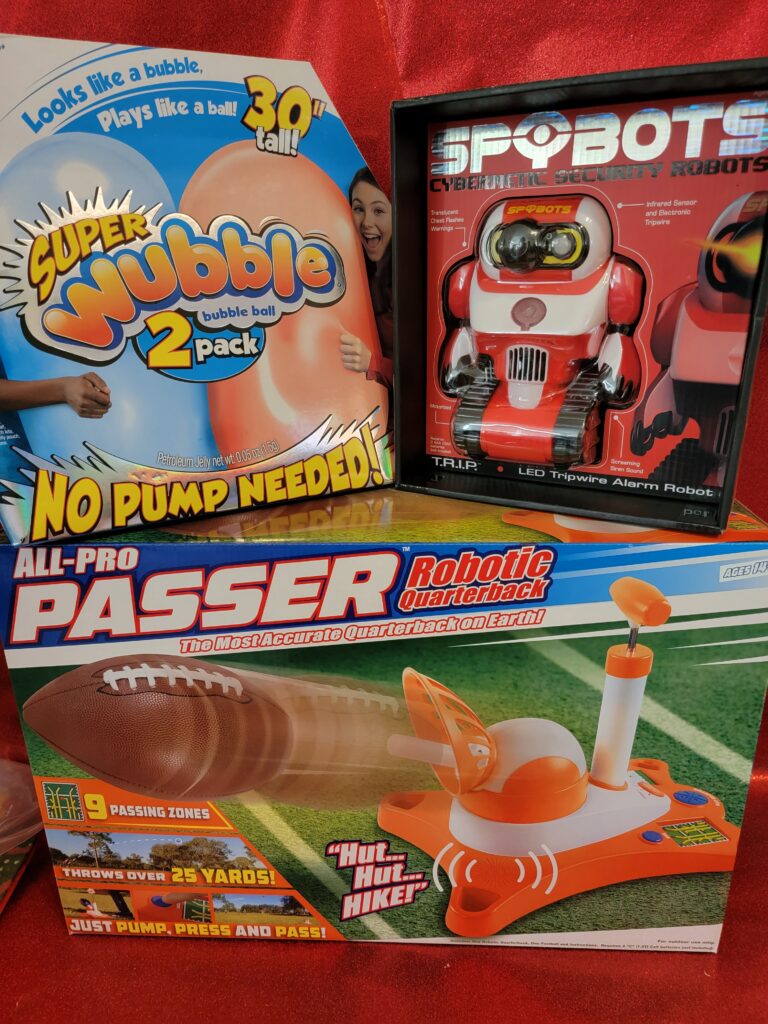 I love to find gifts that the whole family can enjoy.  These were not only fun for my nephews, but the whole family had a blast with them. We brought these out during Thanksgiving and we were running around for hours.
All Pro Passer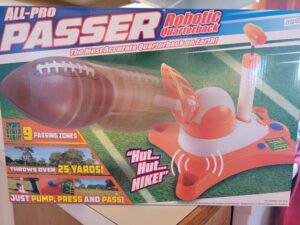 If you have a sports lover in the family then the All Pro Passer is a must have.  When this showed up I knew my nephew would go nuts for it. We all know how Texas boys take their football very seriously.  This was easy to set up and a blast to play with for the whole family.   I love that we can play with this alone or an a family.   TheAll Pro Passer is the perfect Holiday gift for the sports lover this year.
Spybots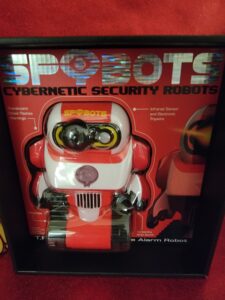 OMG I never knew about Spybots before I got to review them and I love them.  My son loves spy toys and having cameras and other items set up.  The Spybots was easy to set up and now he has a bot friend to help him secure his room.  Intruders beware! T.R.I.P.'s invisible motion sensors provide 24/7 room security! Power up T.R.I.P. and he projects his security logo on the wall, warning trespassers that the area is under the protection of Spybots! Trip the invisible beam and trigger a screeching alarm and flashing lights. T.R.I.P. will even chase down the trespasser!
Super Wubble 2-pack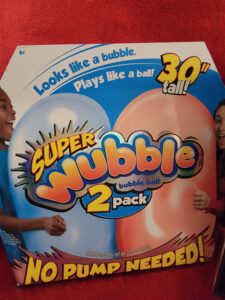 When we opened these I knew the boys were going to love them. We got them to review so i got to surprise them. Each boy got their very own ball. One boy just wanted to make is as big as possible and the other has taken it everywhere including the park and on walks. They also made a great chair for the boys. They are truly strong and easy to blow up. We loved them The Wubble balls were fun for the whole family and they are still in perfect condition.