We got the Crayola Valentines free in exchange for an honest review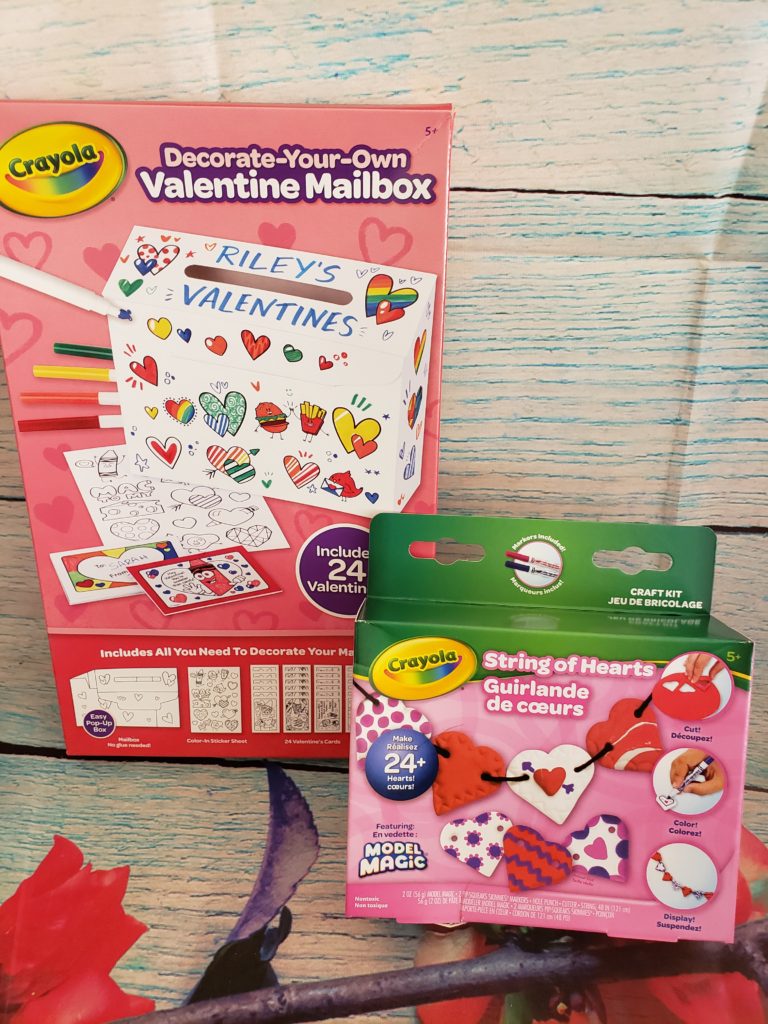 Crayola is one of our favorite company's.  They have the perfect products for so many holidays.   Every Valentines day little guys school leaves it till the last minute to tell me if they are doing anything.  It is now 3 days before Valentines day and they are sending home a list of names and whats allowed and what not today.  Nothing like leaving no time to get it done right.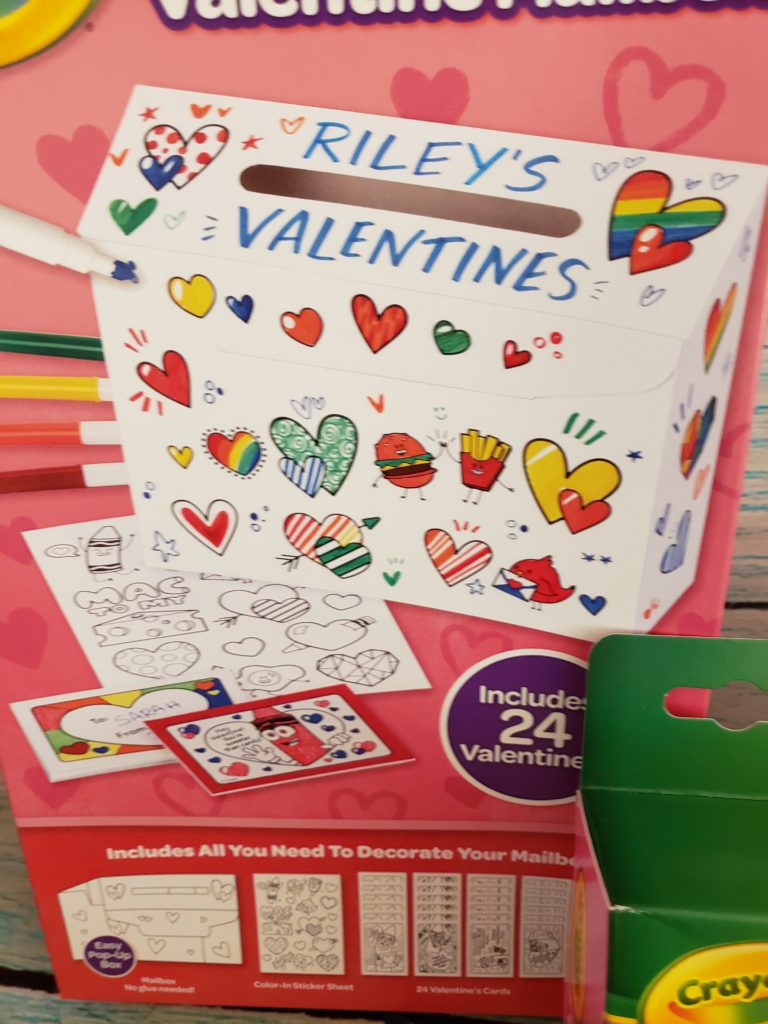 Now my son does not last long with coloring so the Valentines Mailbox was perfect.  He actually enjoyed coloring the mailbox.  It also came with stickers to color, 24 Valentines and some markers.  This was perfect because the school has a hour for kids to play with their valentines but there is no eating of the sugar.  We we also gave a few packs of Crayola pens so the kids could have fun decorating them during that hour.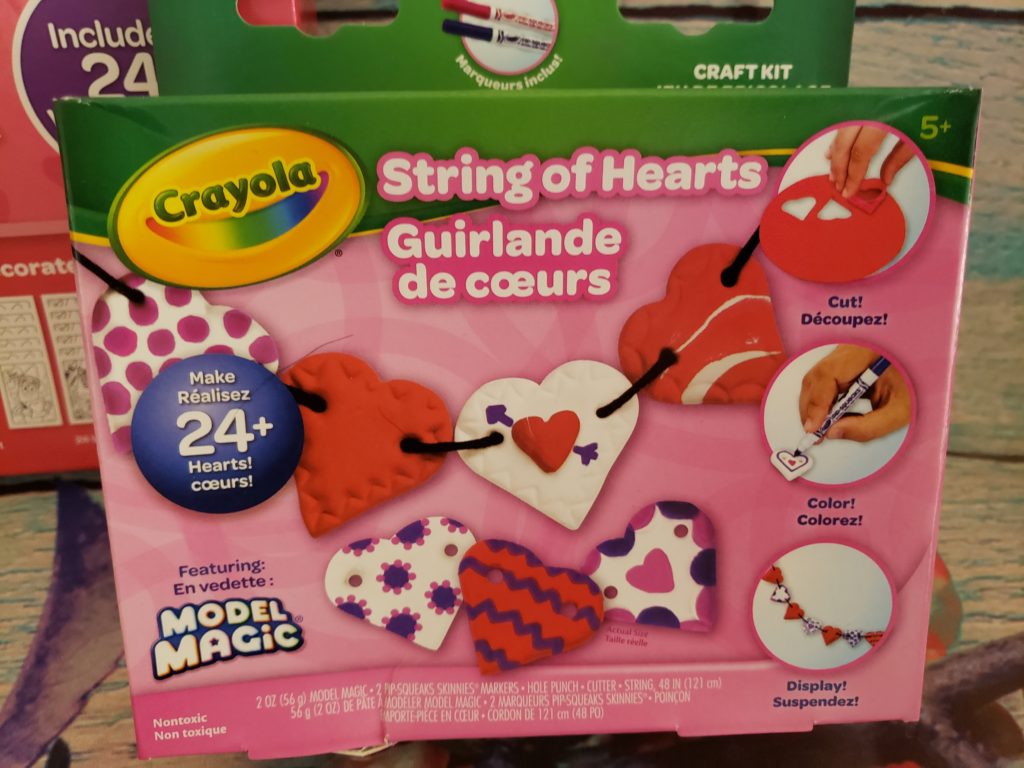 The Crayola String Of Hearts is so much fun to decorate out home with.  This was a more hands on for our little guy.  This set makes 24 hearts that can be decorated and strung together.  This is also a great sensory activity for your little ones. It comes with the clay the pens, string, and the mold.
Want even better news you can run out today and get these sets.  they have them at local stores like Walmart.  make sure when you run by pick up a few sets of the String Of Hearts its a great activity for next time you are all stuck in the house.