What you did not know TV Store Online has the perfect back to school clothes? They have a whole line of Pop Culture shirts and Hoodies you kids are going to go nuts for.  I could not believe the selection they had.  I was like a kid in a candy store.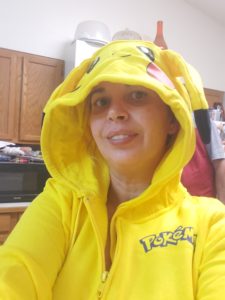 They had so many I was in love with it was hard to choose.  From Pokémon to Chuck, Wonder Woman, PJ Mask and so much more it was hard to choose.  Of course, I went with Pikachu I mean how could I not he is my spirit animal.  I love that they not only have kids' sizes, but also adults.  I like to get my pop culture on too.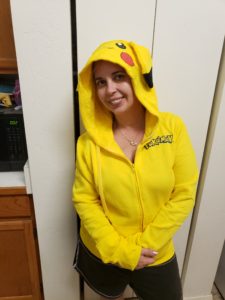 Best yet they have fast shipping and are fantastic quality.  I had to wash mine 5 minutes after putting it on thanks to 2 dogs and a monsoon. Lol It did not shrink and was in perfect condition when I took it out of the dyer.
  If you are looking to do a little online shopping for Back To School, I completely recommend TV Store Online you will not be disappointed.
 Want even better news we have teamed up with TV Store Online and Chatty Pattys place for an awesome giveaway click the links below to enter
two ways to enter One on Insta and one of Facebook good luck all
We got this in exchange for an honest review all opinions are my own