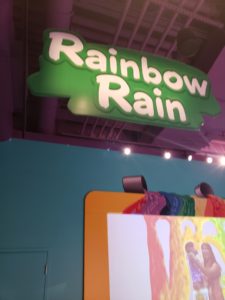 I was so excited when we got the chance to go to Crayola Experience in Chandler Arizona.  I have to be honest before they contacted me, I had no idea we had one.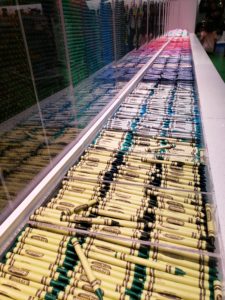 We need to get the word out.  There really is not a lot of places like this in Arizona that is a drivable distance for us.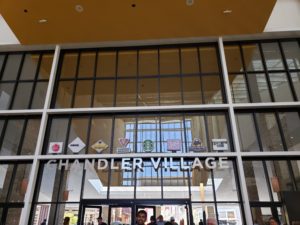 When we first got there, we had no idea where to go our GPS was confusing us.  Yet in fact the GPS was right it is in the mall.  I would have never thought to look there.  It was over 110 degrees outside so that first step into the mall was like dream.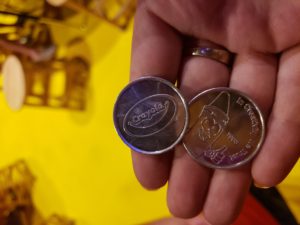 With so many fun activities to do you kids will have a blast.  We loved using the coins to make our own crayon name.  My son loved the interactive videos that were on the floor and wall.  They have so much to do like melt your crayon and make a picture and so many more.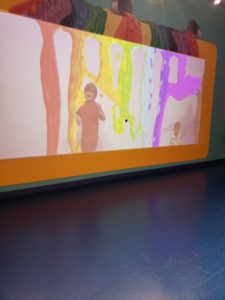 Now if you little one autistic like mine with sensory issues, I would suggest going at non busy times or even wait for them to start the sensory friendly nights.  It was a little too loud and busy in there for him.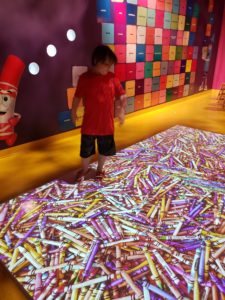 He did have a blast but he hit his limit very quickly.  Even though we were there only a little over an hour there was so much to do, you can spend most of the day there.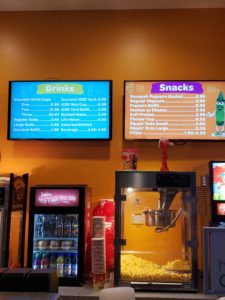 They even have a snack bar so if you need a little break grab some food and hang out for a while.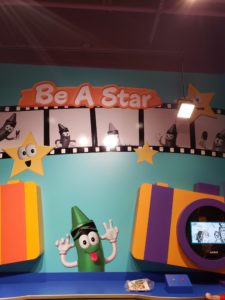 The green screen pictures were a blast.  My son had so much fun putting us in the coloring page.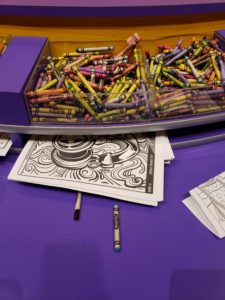 We loved Crayola Experience and would suggest it to kids and adults it was a blast and a great way to keep cool off this Summer.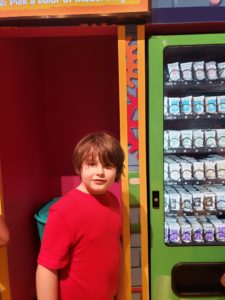 Want even better news 10 people are going to win 2 season tickets to the Chandler Arizona Crayola Experience
These tickets will be held at will call from Chandler Experience.
Chandler Arizona Crayola Experience Season Tickets

We got tickets in exchange for an honest review