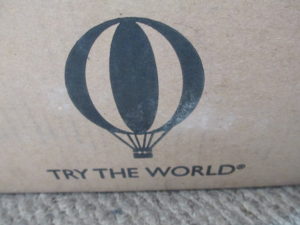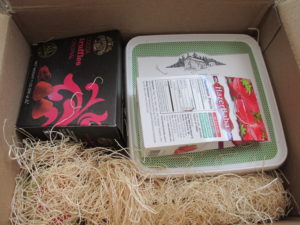 I have to be honest here, when my new Pantry box showed up I thought it had to be a mistake, or maybe it was the holiday box I was hearing so much about.  This box was truly made for me.  I loved everything that was in it.  It even had my favorite truffles.  I was floored.  After I was done with my sugar/food coma from eating way too much I wrote to them to make sure that this was the right box.  In deed, it was.  This was my new pantry box and I was instantly in LOVE.
In my box, I got
Hazer Baba Turkish Delights with Strawberry from Turkey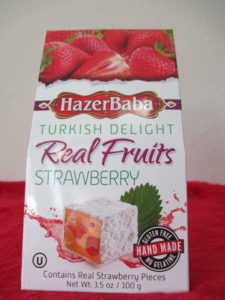 Memories of Patagonia Honey Mustard Sauce from Argentina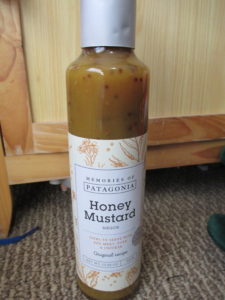 Truffettes De France Chocolate Truffles from France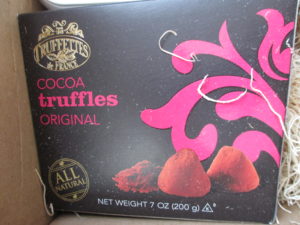 Nyakers Almond Mini Cakes from Sweden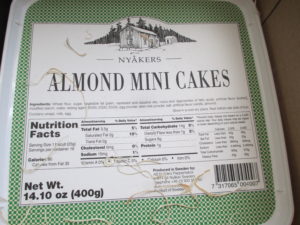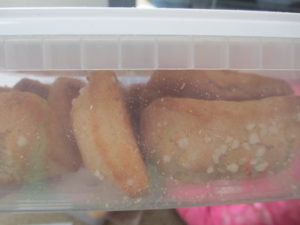 Hands on Earth Sea Salt, pepper & chili Seasoning from Portugal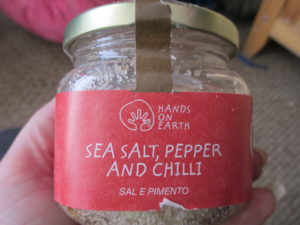 Now let me give you a little info on how this works.  This is a little different from the original try the world box.  When you go into the pantry page located in the top right hand corner they will ask you a few questions about what you like.  As you all know me I love sugary things and sauces.  You can also mark what you do not like, this will make sure you do not get them in your box.  From there it's as easy as picking how often/how many months you want your box delivered.  You check out and then wait with anticipation till you get your awesome box in the mail.  This is will be a box of goodies that you will love from around the world.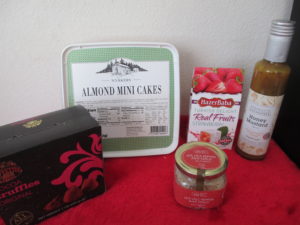 I got this free in exchange for an honest review
Don't forget to check out our full Holiday Gift Guide