We got a few of these Troll toys free in exchange for a review. This post contains some affiliate links All opinions are our own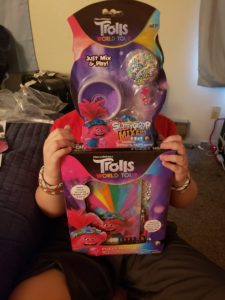 OMG we are so excite not only is the new Troll movie coming out, but there are so many awesome new Troll toys you are going to love this season.  Come check out the world of Trolls you can add to your kids collection this year.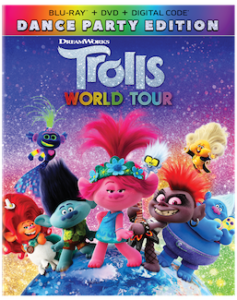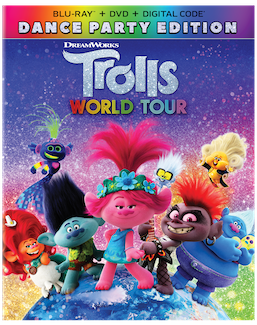 Queen Poppy (Anna Kendrick), Branch (Justin Timberlake), and the rest of your favorite Trolls are back for another musical adventure that's bigger—and louder—than ever before! In TROLLS WORLD TOUR, Poppy and Branch discover that their kingdom is only one of six musical realms—Funk, Country, Techno, Classical, Pop, and Rock—that were once united in perfect harmony. When the power-hungry ruler of the Rocker Trolls threatens to silence all other music so her tribe can reign supreme, Poppy and Branch must embark on an epic quest to unite the realms of Trollskind, before the songs in their hearts are lost forever! The film is currently available for early viewing on a wide variety of popular on-demand services as a premium rental offering.
We got to see some of the new awesome Troll toys at Toy Fair Ny This year and we even got a few to play with.
Create, personalize & decorate: customize with color-your-own puffy stickers, vibrant mini markers, and 4 sheets of stickers!

Keep your secrets under lock & key: fill up 80 pages with your hopes, dreams, and memories, and use the lock and key to keep them safe!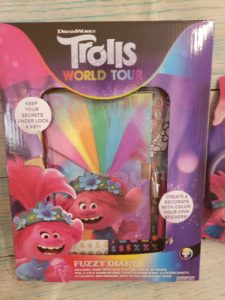 Just mix & play: remove your ready-made Trolls glitter SLIMYGLOOP from the storage container and begin transforming it into a colorful, shimmery, and squishy creation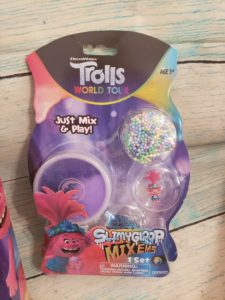 AQUABEADS TROLLS WORLD TOUR : Perfect time for crafting! Kids make creations from templates or their own imaginations placing beads onto a layout tray, spraying with water to fuse the beads together! Start Shopping Trolls here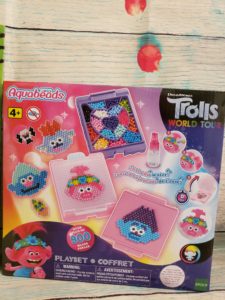 Trolls World Tour Sparkle Dome Surprise 
Fun way to play and collect your favorite Trolls World Tour Characters! 

Simply add water and watch as the magic of a blustering Fluffy storm appears.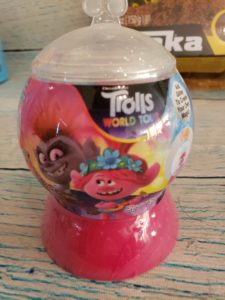 Pillow Pets has an awesome new Troll line your kids are going to love.  They have your favorites and when they are not being used as your buddy they fold down to become the best pillow your kids ever had.