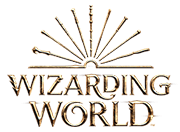 As some of you may remember I subscribed to Loot Crate Wizarding World  box for quite some time.  I loved the box every time it came I knew I was going to get a ton of great Harry Potter swag that I could not find anywhere else.
This box looks awesome the Room Of Requirement.  I don't know any Harry Potter fans that wouldn't want to go into the Room Of Requirement for a few hours to look around.
Discover how it might feel to be part of Dumbledore's Army with an exclusive Dumbledore's Army-inspired House Neck Warmer and enjoy a host of magical themed items, including a Spinner coin keychain, Travel Wizard's Chess set and more.
Wizarding World Loot Crate pricing starts at $39.99 plus shipping and handling.
Orders for the Wizarding World Room of Requirement crate must be placed by September 3 at 9:00 pm PST. Supplies are limited so order now to avoid disappointment.
Subscribe to Loot Crate for exclusive collectibles inspired by the Wizarding World: https://www.lootcrate.com/crates/wizarding-world