Guillermo del Toro's eight time Emmy-winning Tales of Arcadia trilogy premieres its final season worldwide on Netflix August 7 with 10 all-new episodes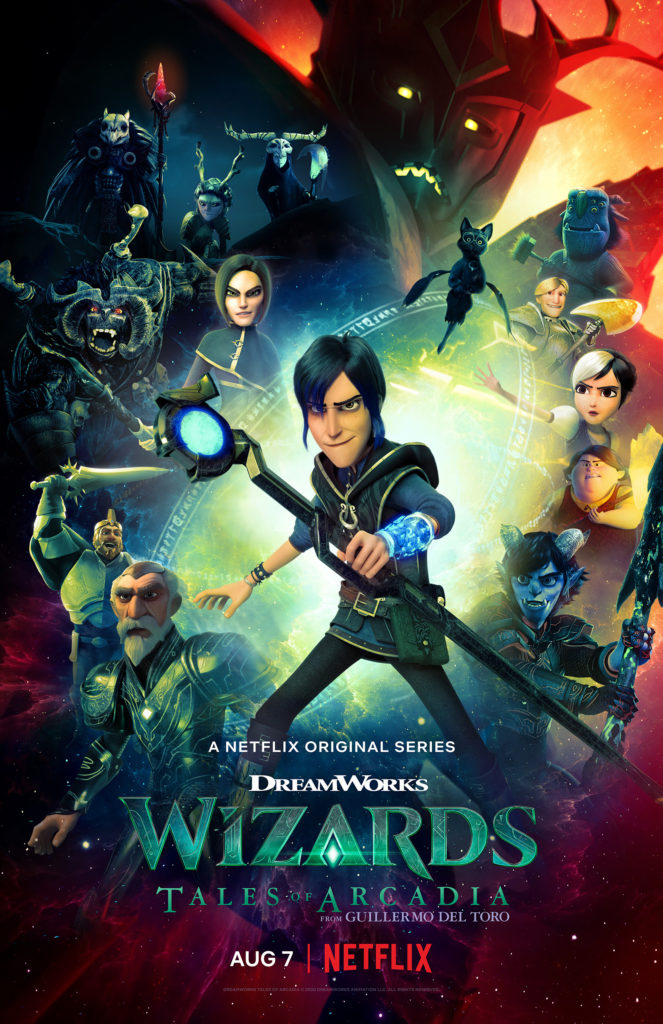 Fan favorites return for the final season including Colin O'Donoghue, Emile Hirsch, Lexi Medrano, Charlie Saxton, Diego Luna, Mark Hamill and Kelsey Grammer
Following Trollhunters and the second series 3Below, Wizards marks the final chapter in the trilogy that brings together the three disparate worlds of trolls, aliens and wizards. In the newest installment, wizard-in-training Douxie (Colin O'Donoghue) and the heroes of Arcadia embark on a time-bending adventure to medieval Camelot that leads to an apocalyptic battle for the control of magic that will determine the fate of these supernatural worlds that have now converged.
Created and executive produced by del Toro, Wizards is also executive produced by Marc Guggenheim and Chad Hammes while ​Chad Quandt & Aaron Waltke serve as co-executive producers. DreamWorks Tales of Arcadia: Wizards sets out to conclude the stories of Trollhunters and 3Below with an epic time-traveling story that will excite old and new fans alike.
In celebration of the final chapter, we have the season trailer to share with you below! DreamWorks Tales of Arcadia: Wizards returns to Netflix August 7.