We got a copy free in exchange for an honest review all opinions are our own.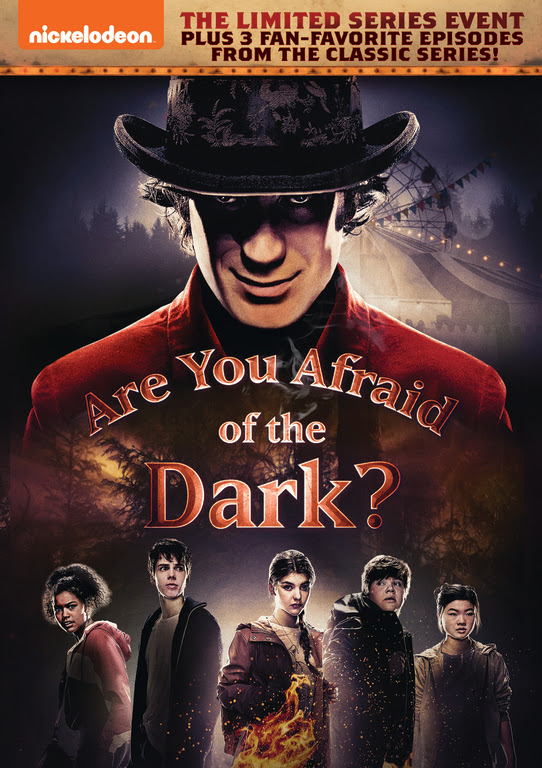 We are so excite to get to watch are you afraid of the dark.  I will be adding our review as soon as it shows up.  Until then please enjoy this awesome giveaway
Are You Afraid of the Dark? Episodes:
Part One: Submitted For Approval
Part Two: Opening Night
Part Three: Destroy All Tophats
Special Features (US only):
Original Series Season 1, Episode 2: The Tale of Laughing in the Dark
Original Series Season 4, Episode 8: The Tale of the Ghastly Grinner
Original Series Season 5, Episode 1: The Tale of the Dead Man's Float
Are You Afraid of the Dark? Fast Facts:
Street Date: August 11, 2020
Catalog: 59211256000 (US)
Episodic Running Time: 2 hours, 10 minutes
Special Features Running Time: 1 hour, 13 minutes
Audio: Dolby Digital English 5.1, French Stereo, Spanish Stereo
Subtitles: Closed Captions
US Rating: Not Rated
US M.S.R.P.: $13.99
Are You Afraid of the Dark? is produced by ACE Entertainment (To All The Boys I've Loved Before, The Perfect Date) with ACE founder Matt Kaplan and Spencer Berman serving as executive producers. The series is written by BenDavid Grabinski (Skiptrace, Happily) and directed by Dean Israelite (Power Rangersmovie, Project Almanac), both of whom are also executive producers. Chris Foss is also an executive producer.
Nickelodeon's Are You Afraid of the Dark?, a three-part reboot of the hit '90s series was 2019's number-one co-viewed show across all TV and each of the three installments won their time slot, ranking as the number-one live-action series on basic cable with Kids 2-11, 6-11 and tweens 9-14.
End date 8.6.20 Prizes will be shipped by sponsor