Thank you DreamWorks for the free DreamWorks The Spooky Tale Of Captain Underpants Hack-A-Ween DIY Mailer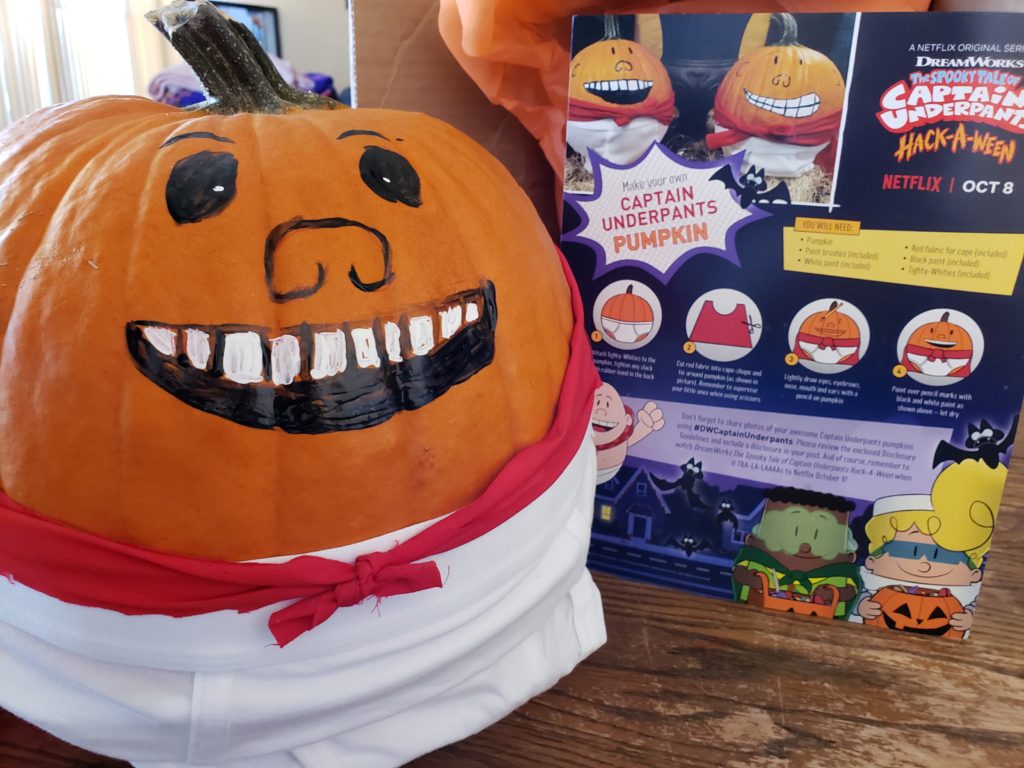 We were so excited to get the Captain Underpants Pumpkin Decorating kit from DreamWorks.  My son has been waiting for the Hack-A-Ween special out tomorrow October 8th on Netflix.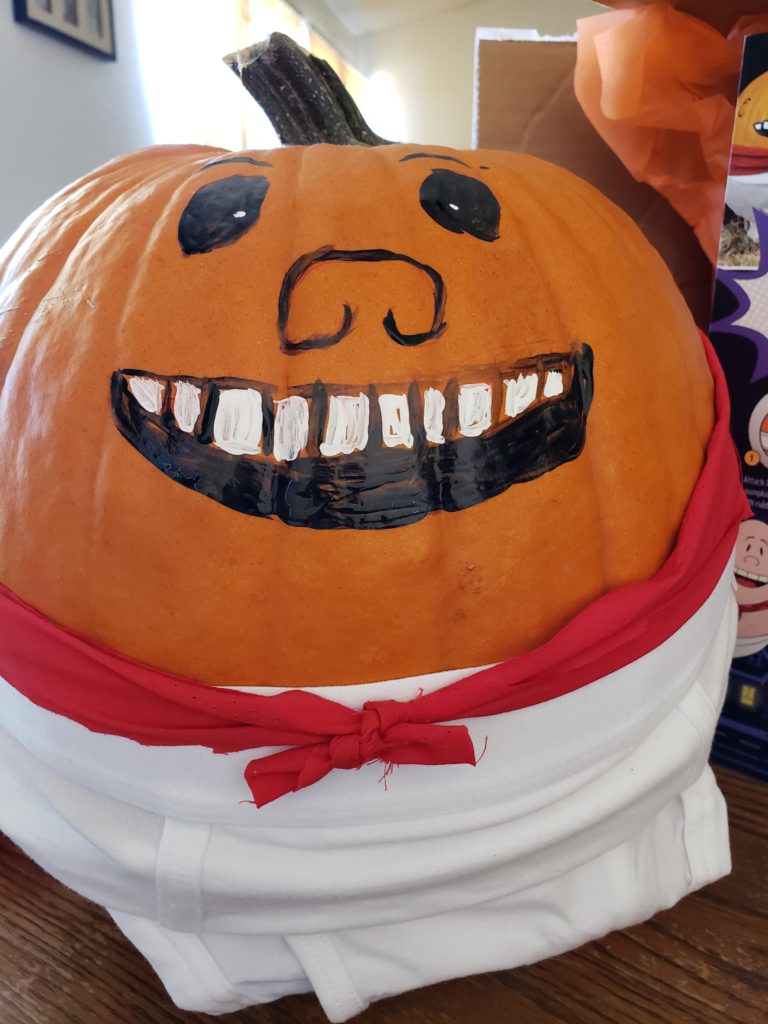 This pumpkin was so easy to make.  A pair of underwear a red cape and some paint and you are ready for Halloween with your very own Captain Underpants Pumpkin.
Make sure to tune in tomorrow and watch the new Captain Underpants Hack-A-Ween
When mean Principal Krupp and evil boy-genius Melvin make Halloween illegal and institute"Hall-no-Ween," George and Harold team up with their friends to hack their favorite holiday, creating Hack-A-Ween. The kids wear disguises instead of costumes, carve cabbages instead of pumpkins, and get snacks instead of candy. The hacked holiday is a huge hit, so when Krupp and Melvin make even more trouble, the kids realize that in order to really save Halloween they will have to negotiate with the enemy. DreamWorks The Spooky Tales of Captain Underpants: Hack-A-Ween tra-la-la's its way to Netflix October 8.