Garden of Life Raw Protein & Greens Chocolate Strawberry Smoothie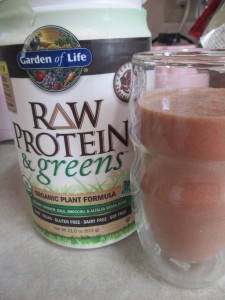 Garden Of life has a whole line of fantastic products to help keep you healthy or lose weight. No matter what you are looking for they have a great product for you. I am in love with their Protein & greens mixes.
Raw Protein and Greens is a organic plat formula. It is Vegan, Gluten Free, Dairy Free, and soy free. The chocolate blend has 20 grams of protein and 6 veggies.
What you need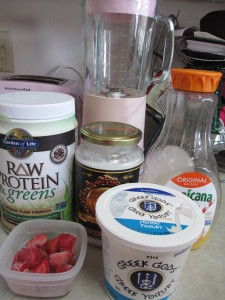 Protein & greens Chocolate mix 1 scoop
1 table spoon Coconut oil
2 table spoons Greek yogurt
½ cup frozen strawberries
½ cup water
½ cup Orange juice
Mix well in blender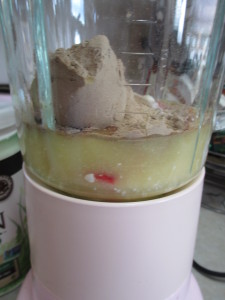 Drink
I use this as a meal replacement shake and Love it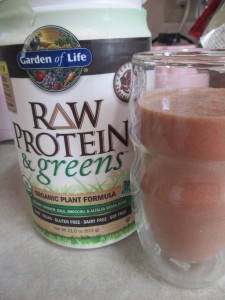 Don't forget to also check out our Orange Cream Smoothie

Join Garden of life on Facebook
Head here to check out more of Garden Of Life Raw Protein & Greens
I would like to note all though this was a sponsored post all opinions are my own I will always be truth-full with you guys.