AHAVA Sea-kissed Hand Cream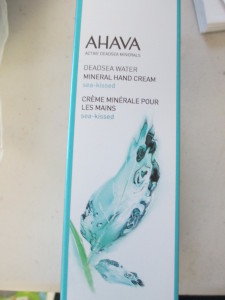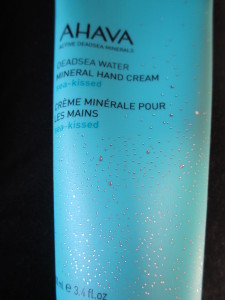 The first thing I noticed when I got this was the beautiful packaging. This really did call to me. With the sea green coloring and the sparkles it really was beautiful. What can I say I must have anything with sparkles.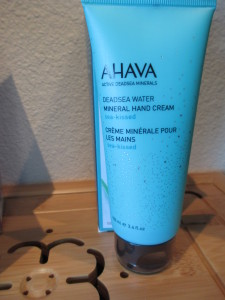 I am always looking for a good hand cream that won't leave my skin oily. I have a lot to during the day between working on the computer, cooking and cleaning I don't want my hands to be greasy. AHAVA not only left my hands soft and moisturized, it also left no oily residue after. Living in Colorado a good hand cream is necessary my skin gets so dry. I am washing them all day long and with the dry air it can be torture. This hand cream really did help.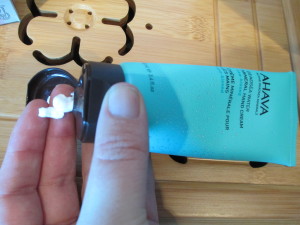 This hand cram had a fresh ocean smell to it. I grew up next to the beach so the fresh ocean smell is very relaxing for me.  The smell is not over whelming it is juts strong enough to give you a light whiff of it.
I was truly impressed with this hand cream and would recommend it to everyone. You will not be disappointed with this one.
Head here to buy your own AHAVA
I received free products from BeautyStat for review