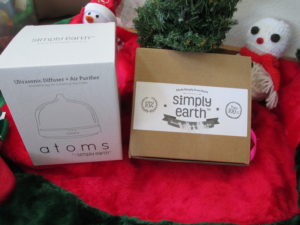 I have loved using oils for everything from home fragrance to helping me heal for years.  One problem with it is living in my town we don't really have anywhere that sells them.  Our stores have a few of the staples but only about 4.  I am also not very creative so I need step by step directions on how to do stuff.  A lot of times even Pinterest does not give step by step they just say hey look what I did, then you have to try and figure it out.  Drives me nuts.  So, I was so excited to find Simply Earth, not only do you get to try new oils every month but they send an awesome booklet of cards on how to use them and how to make other stuff.  Even better they send the other items you will need to make the other stuff like Air freshener or scented Holiday ornaments.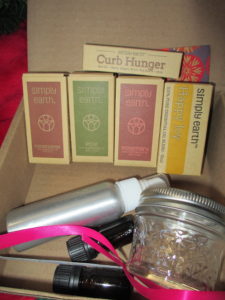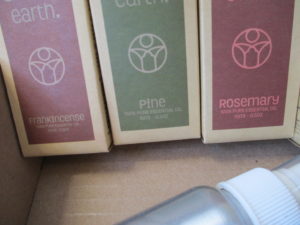 Wondering what you will get in each box?
6-7 different recipes in each box with a new theme each month from DIY cleaning, holiday, or bath & beauty.
5 full size bottles of essential oils
Extra, labels, and containers to make your recipes
And we make videos to help you with the recipes too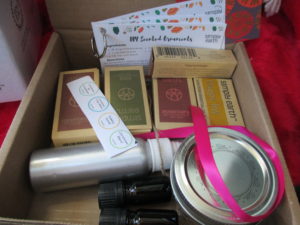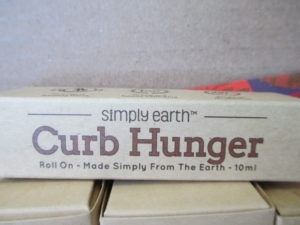 With this box, you will get to experience new items every month and discover some oils you cannot live without. I was very sick as you all know the last week and the oils and my free Diffuser showed up (if you don't have a diffuser yet check out the code below to get a free one with your order).  I was amazed at how just plugging in and adding a few of the oils really helped clear out my sinuses.  I would have never thought to use this mix to help when I was sick.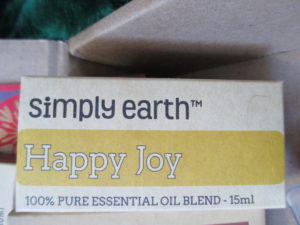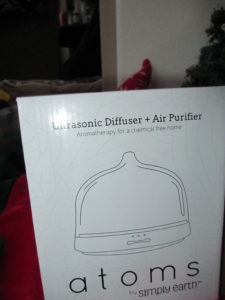 You can get this box for only $39.95 a month.  You can't beat that.   I know what you are thinking.  What if I find the perfect oil for me how do I get more?  Well they have you covered there too you can order just the oils from their page too.  So, when you fall in love you don't have to search everywhere to find it again.  Just hop on your account and order your favorites.
FUN info about Simply Earth
"We were founded by two brothers and their wives with a passion to help make it easy and affordable to make your home natural. We wanted to do that personally, but so often price and business get in the way. Second, we were on a mission to do business the right way. That means serving our customers and giving back. One we do this is by giving 13% of our profits to help end human trafficking."
 Don't forget to follow them on social media 
 Want even better news they offered our readers a free diffuser when the subscribe to our eo recipe box: Using code TABBYSFREEDIF
You need both Simly Earth's essential oil recipe box and the diffuser in your cart for the coupon: TABBYSFREEDIF to work 🙂
Simply Earth Subscription Box Giveaway hosted by Tabbys Pantry

I got this free in exchange for an honest review
Don't forget to check out our full Holiday Gift Guide