We got this awesome dvd and Funko free in exchange for an honest review all opinions are our own.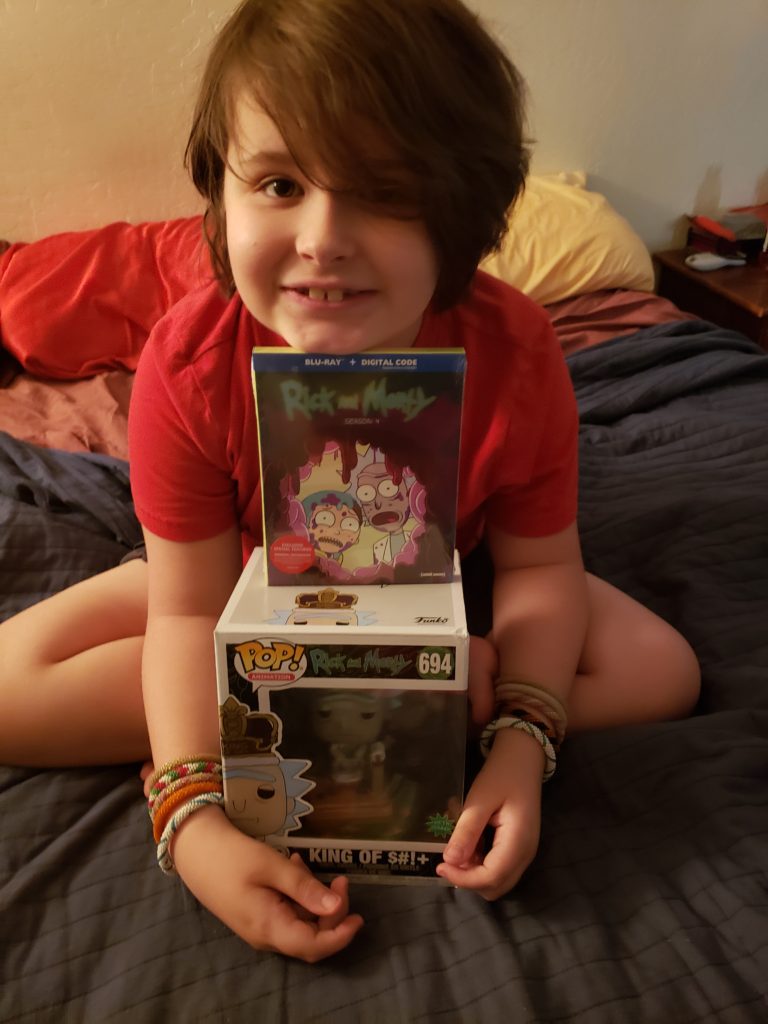 When we first got the Rick and Morty dvd and funko pop I ran to tell dylan.  I did not know if he has seen it before and wanted to watch it with him.  Of course little did I know he was already a huge fan.  He loves that he has the dvd now and can watch it at any time.  The Funko Pop has made a great addition to our collection.  You can get your own copy of the Rick and Morty DVD next week.  Don't miss out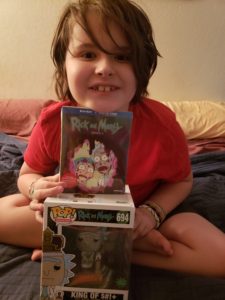 Rick and Morty: Season 4 arrives on Blu-ray and DVD on September 22, 2020. From creators Justin Roiland ("Adventure Time") and Dan Harmon ("Community"), go on an intergalactic journey across the multi-verse with the award-winning comedy, featuring all 10 episodes from Season 4, and outrageous bonus content including A Day at Rick and Morty: Inside Season 4, Inside the Episode for every episode, Creating Snake Jazz, and more. Rick and Morty: Season 4 is priced to own at $24.98 SRP for the DVD ($29.98 in Canada) and $29.98 SRP for the Blu-ray ($39.99 in Canada), which includes a Digital Copy (U.S. only).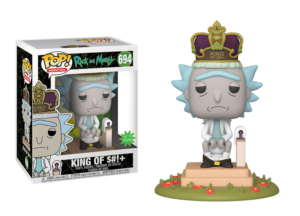 "King of S#!+" Rick and Morty Funko POP! Animation Figures (with sound!)