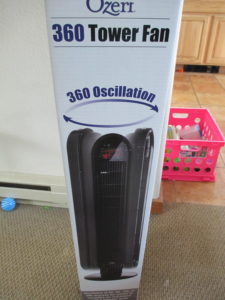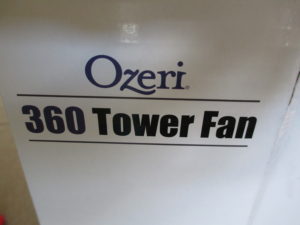 With the summer months upon us there is no getting away from this heat. Living in Colorado it can get hot and there is not many of us who have air conditioning. Our only relief from this heat is a good fan.  Ozeri has a new fan out this year that I am in love with.  It not only tells us the temp in the house it is also very quiet.  This had a little assembly required but it only took me about 2 minutes to get it put together.  Really not that much work for the relief that it has given us.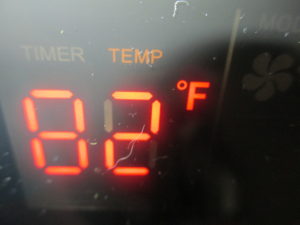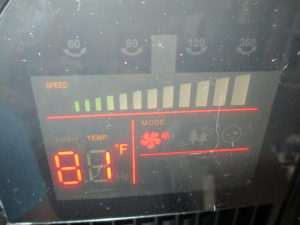 This Fan has a sophisticated design that will enhance any room décor in the house.  It generates more air velocity with less noise, and has 3 airflow patterns. If you need the air to move around this one you can set to go 60,90,120, or even 360 degrees.  It really gets the air moving in our house.  For those of you that are worried the cord is made so it does not get tangled as it is going 360 degrees. You can also put this one on a timer.  If you want to leave it on for your pets or while you go to sleep at night, the timer is really east to set. Best of all this also comes with a remote control.  I don't even have to get out of bed at night.  If it gets too hot, I just grab the remote and get it going.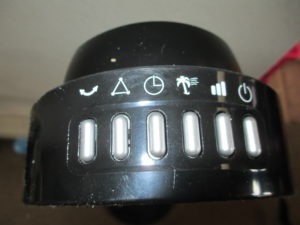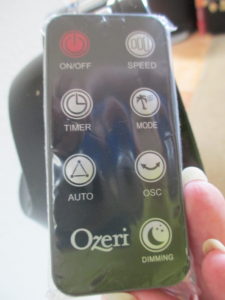 As with everything I have had the chance to review with Ozeri I was very impressed with this awesome fan and would recommend it to everyone.  Ozeri has a wide range of health and home products that are great for everyday use.  You will not be disappointed in anything you buy from them.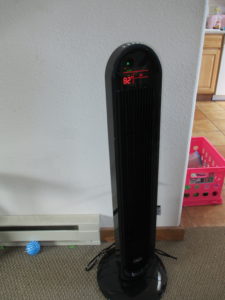 I got this free in exchange for an honest review