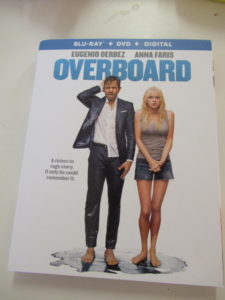 I was wondering how they were going to make this old classic new again.  In the first few minutes of the movie you are hooked just like the first time you watched the first one.  With a whole new cast and an old but new story line I was truly impressed.  This time you have a rich guy with an attitude and a down on her luck single mom with 3 kids.  He treats her very wrong and a good friend helps her get even.  This is so much fun to watch with some twists and turns.  Some you see coming some will still surprise you.
A RICHES TO RAGS STORY. IF ONLY HE COULD REMEMBER IT.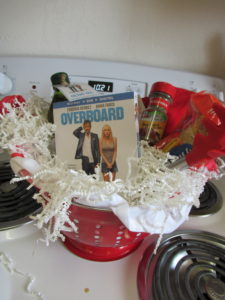 The Hilarious Comedy from Metro Goldwyn Mayer Pictures and Pantelion Films Splashes onto Digital July 17and Blu-ray™ Combo Pack and DVD on July 31 from Lionsgate
SANTA MONICA, CA (June 12, 2018) – Bring the family together for the "heartwarming comedy" (Miami New Times) Overboard, arriving on Digital July 17 and on Blu-ray™ Combo Pack (plus DVD and Digital), DVD, and On Demand July 31 from Lionsgate.
From Metro Goldwyn Mayer Pictures (MGM) and Pantelion Films, Eugenio Derbez (How to Be a Latin Lover, Instructions Not Included), Anna Faris (The House Bunny, TV's "Mom"),  and Golden Globe® nominee Eva Longoria (Best Actress, TV's "Desperate Housewives," 2006) star in this hilarious fresh take on the iconic romantic comedy. Directed by three-time Primetime Emmy® award winner Rob Greenberg (Jigsaw, Predestination), who teamed up to write the screenplay with Bob Fisher (Wedding Crashers, We're the Millers) and Leslie Dixon based on Dixon's story, Overboard reverses the roles from the original film, featuring Derbez as a spoiled wealthy yacht owner who becomes the target of revenge from his mistreated employee played by Faris.
In a splashy new twist, Overboard focuses on Leonardo (Derbez), a selfish, spoiled, rich playboy from Mexico's richest family and Kate (Faris), a working-class single mom of three hired to clean Leonardo's luxury yacht. After unjustly firing Kate and refusing to pay her, Leonardo falls overboard when partying too hard and wakes up on the Oregon coast — with amnesia. Kate shows up at the hospital and, to get payback, convinces Leonardo he is her husband and puts him to work — for the first time in his life. At first miserable and inept, Leonardo slowly settles in. Eventually he earns the respect of his new "family" and coworkers. But with Leonardo's billionaire family hot on their trail and the possibility of his memory returning at any moment, will their new family last or will Leonardo finally put the clues together and leave them for good?​
Take home Overboard, Pantelion Film's highest grossing film to date, and go behind the scenes with the cast and crew with three featurettes and an audio commentary exclusive to the home entertainment release. The Overboard Blu-ray Combo Pack and DVD will be available for the suggested retail price of $39.99 and $29.95, respectively.
BLU-RAY / DVD / DIGITAL SPECIAL FEATURES
"Chemistry Is Comedy" Featurette
"Culture Clash" Featurette
"Captains of the Ship: Bob & Rob" Featurette
Audio Commentary with Writer-Director Rob Greenberg, Writer-Producer Bob Fisher, and Producer Benjamin Odell
For Artwork: www.lionsgatepublicity.com/home-entertainment/overboard/
Website: http://overboard.movie/ 
Trailer: https://youtu.be/SJnojErmJzc
Facebook: https://www.facebook.com/overboardmovie/
Instagram: @overboardmovie
Twitter: @OverboardMovie
#OverboardMovie
PROGRAM INFORMATION
Year of Production:  2018
Title Copyright: © 2018 Pantelion, LLC and Metro-Goldwyn-Mayer Pictures Inc. All Rights Reserved. OVERBOARD is a trademark of Metro-Goldwyn-Mayer Studios Inc.
Type: Theatrical Release
Rating: PG-13 for suggestive material, partial nudity and some language
Genre: Comedy
Closed-Captioned: N/A
Subtitles: Spanish, English SDH
Feature Run Time: 112 Minutes
BD Format: 1080P High Definition 16×9 Widescreen 2.39:1 Presentation
DVD Format: 16×9 Widescreen 2.39:1 Presentation
BD Audio: English 5.1 DTS-HD Master Audio™, Spanish 5.1 Dolby Digital Audio, English Descriptive Audio
DVD Audio: English 5.1 Dolby Digital Audio, Spanish 5.1 Dolby Digital Audio, English Descriptive Audio
I have some great news for you.  One lucky U.S winner will get their very own cute pasta kit and DVD/ Blu-ray for Lionsgate's Overboard.  I was so excited when this showed up and I am sure our winner will be just as excited.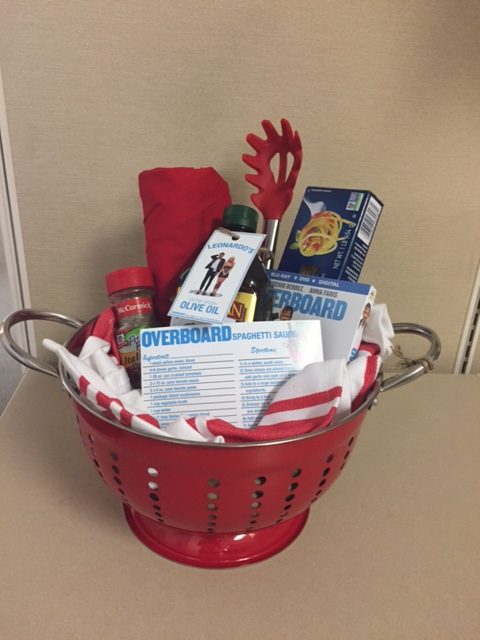 I got this in exchange for an honest review all opinions are my own.