Have you been looking for a new skin care regimen?  There are a lot out there to chose from but there are a few that stand out.  I was excited to try out Hippie skin.  When I found out that they were organic and made with simple natural ingredients I was even more intrigued.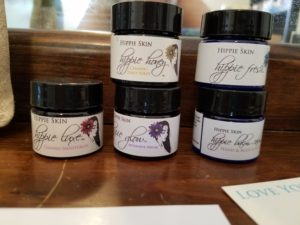 I have sensitive skin so I have to do the trial first when I get a new product.  Use just a little in a spot that is not noticeable so you will know if there is reaction.    The lotion and serum were fantastic my face just sucked them right up.  It did not leave me feeling greasy at all.  The hand and body lotion was also fantastic.  Did not leave me greasy either and left my hand so soft.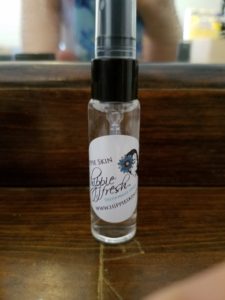 One suggestion I would have for Hippie Skin.  This little deodorant spray should be sold in a set of three little spray ones, Because I am in love.  I love that I can throw it in my purse and have it when I need it.  It smells fantastic, works great and is the perfect size. I was truly impressed with this one.  It is so going in my nag for New York this week.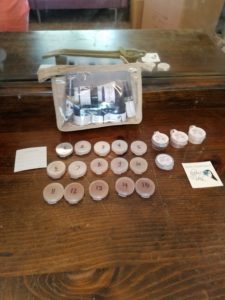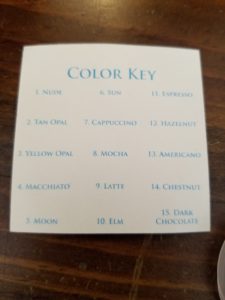 I was truly impressed with everything they sent.  They have a wide selection of colors for the face makeup so they will be able to match you very well.  You can even order little testers of the colors so you can make sure before you buy.  If you are looking for a natural face regimen Hippie Skin is the way to go.  They have a great product and I have to say the people who work there are fantastic.  You will truly find what you really need.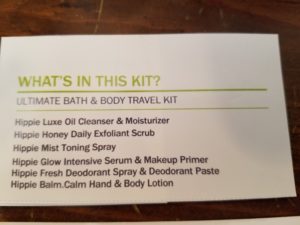 I got this in exchange for an honest review all opinions are my own.