Congratulations on this bold move. The truth is it takes hard work and dedication to finally land a house, more so in a different city that you can call home and entrust with your loved one's life.  
You must inevitably have weighed your options, and better opportunities await you in the new environment. But note that it is one thing to move from your old home and another thing to settle in a new town finally. How soon you find comfort in your new environment depends on how you prepare for the whole undertaking. 
Apart from securing a home in a good neighborhood with all the basic amenities in proximity, there is so much you need to consider to have a smooth settling down. Below is a sneak peek of three crucial factors you must put in place while moving to a new home. 
Clear Everything Concerning Your Old Environment Before Leaving
This is a significant undertaking as it helps you concentrate on settling down and adjusting to the new life. First, you need to have a clear picture of what will happen to your old house after you leave, if, for example, you plan on selling it, make plans with the people concerned, and know what is needed in the entire process. 
Secondly, it is essential that you clear with your children's school not to go back and forth searching for transcripts and other transfer documents to enroll your children in the new school after moving. 
Check your church, banks, and insurance providers to make sure they transfer your details for smooth settling down in the new town. 
Remove Any Bottlenecks in the Movement Process
How your moving takes place plays a crucial role in how soon you settle in the new home. It will, for instance, take you weeks or months to get your life together if your essential belongings get lost or damaged during the moving process.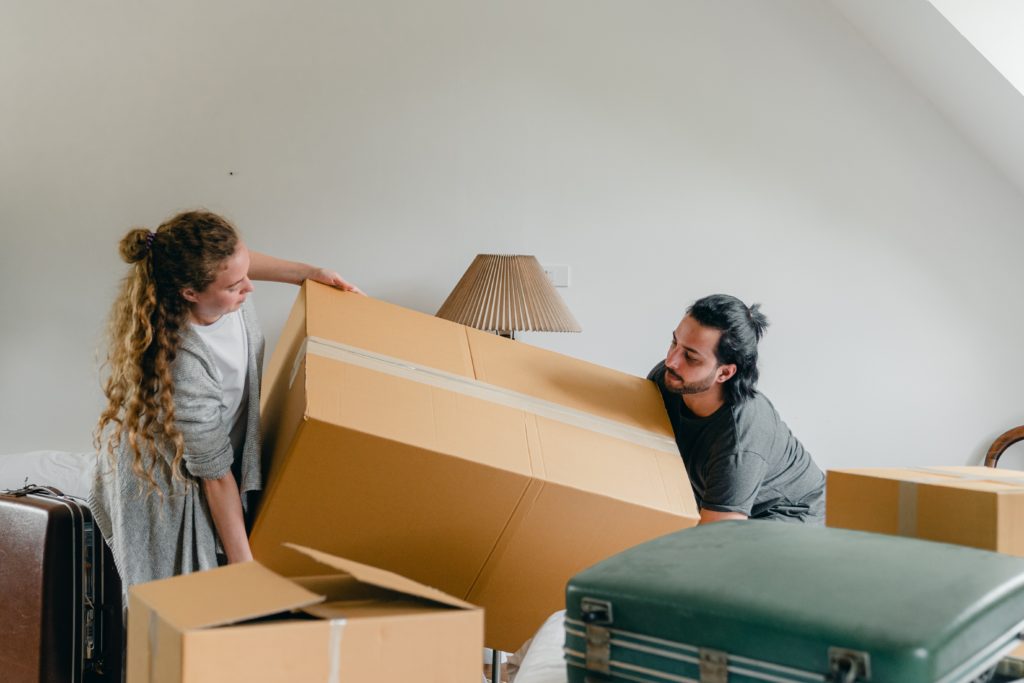 The situation worsens in long distance moving due to the money spent in the entire process, and the time it may take to trace or recover your belongings. Therefore avoid this by having your stuff well packed and transported to the required destination. 
To avoid stress, you can decide to hire professional movers to do the work for you. Most of these movers will provide insurance for your belongings and compensate you in case of any misfortune. A trouble-free movement process will go a long way in enhancing your smooth settling down. 
Make Sure Everything in the New Home Is in Order Before Moving
Never buy the landlord's promise of fixing it later. In most cases, this never happens, and you are only exposing yourself to a world of frustrations. 
Check the home before the moving date to make sure everything is as was stated in the contract. If there is any problem with the water or electricity, have the responsible seller fix it there and then. 
Equally important, take another walk around the house during the actual moving day to ensure all the loopholes are fixed, and everything is working. Such actions may seem meaningless but take note that they will save you many headaches in the future. Having done this, you can now go ahead and settle as you await to reap the best from your new home and environment. 
Parting Shot
It would be best if you settled down as soon as possible to concentrate on the life ahead. Make your settling down in a new town smooth by following the above recommendations.