We got these free in exchange for an honest review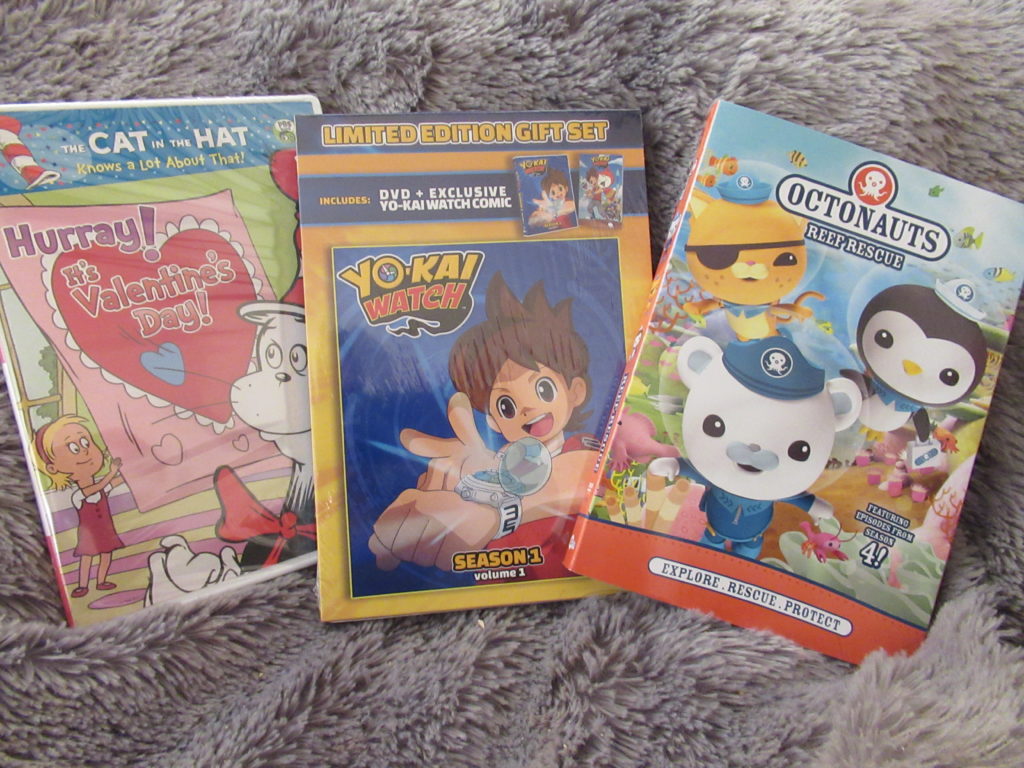 If you are anything like me you were so excited when DVR'S came out.  Little did I know once I had kids it would no longer be mine.  I can't tell you how many times I finally got some down time just to see that my DVR was filled with my sons shows.  As we all know deleting them could mean the end of the world to out kids.  Then I discovered N Circle.  They have all my son's favorite shows on DVD now I have finally got my DVR back and my son still has all his favorites.
With shows like Cat In The Hat, Yo-KAI Watch, and Octonauts I can still keep my son happy and I no longer have to keep 20 taped episodes on my DVR for him.  N Circle has a wide range of wholesome family cartoons that you will feel good about letting your kids watch.
Octonauts: Reef Rescue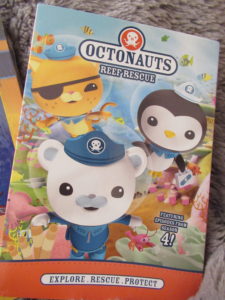 The Octonauts are a team of adventurers who explore the world's oceans, rescue aquatic creatures and protect their habitats – from the bustling eco-system along the Amazon River to the deepest depths of the Mariana Trench. Deploying a set of aquatic vehicles, Captain Barnacles, daredevil ex-pirate, Kwazii, medic Peso and the rest of the crew embark on missions around the globe before returning safely to their home base, the Octopod.
On this exciting DVD, join the Octonauts as they journey to a colorful coral reef to rescue the creatures that live there! Come along with Dashi as she saves a pair of surfing snails. And when poisonous sea snakes get stranded on a beach, Peso must figure out a way to get them back into the ocean. Enjoy these adventures and more with the Octonauts!
Yo-Kai Watch: Season 1 Volume 1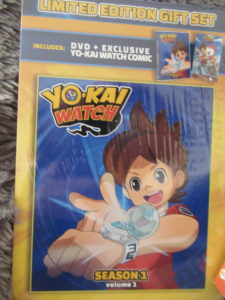 Nate is a just a regular boy struggling to be above average at school. One day when he receives the Yo-kai Watch, he gets the chance to see and communicate with these mischievous Yo-kai. With the Yo-kai Watch on his wrist, Nate starts to form friendships with them and learn of the things that make life so complicated.
The Cat in the Hat Knows A Lot about That:
Hurray! It's Valentine's Day!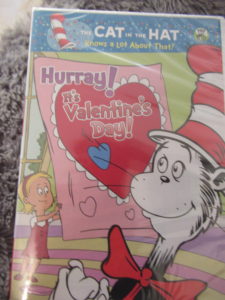 It's Valentine's Day with the Cat in the Hat a great time for you to make friends with the Cat. Spend the whole day with your wonderful friends in a place where adventure and fun never ends. Yes friendship's the key on this special day And the Cat is the one who will lead the way. Join the Cat in the Hat as he celebrates friendship with his closest friends Nick Sally Fish the Things and… YOU!
Want even better news N Circle has offered us a Giveaway for these three titles.  One luck U.S winner is going to win all three of these fantastic movies.  Make sure to also check out the Giveaway Hop below for some more awesome prizes.