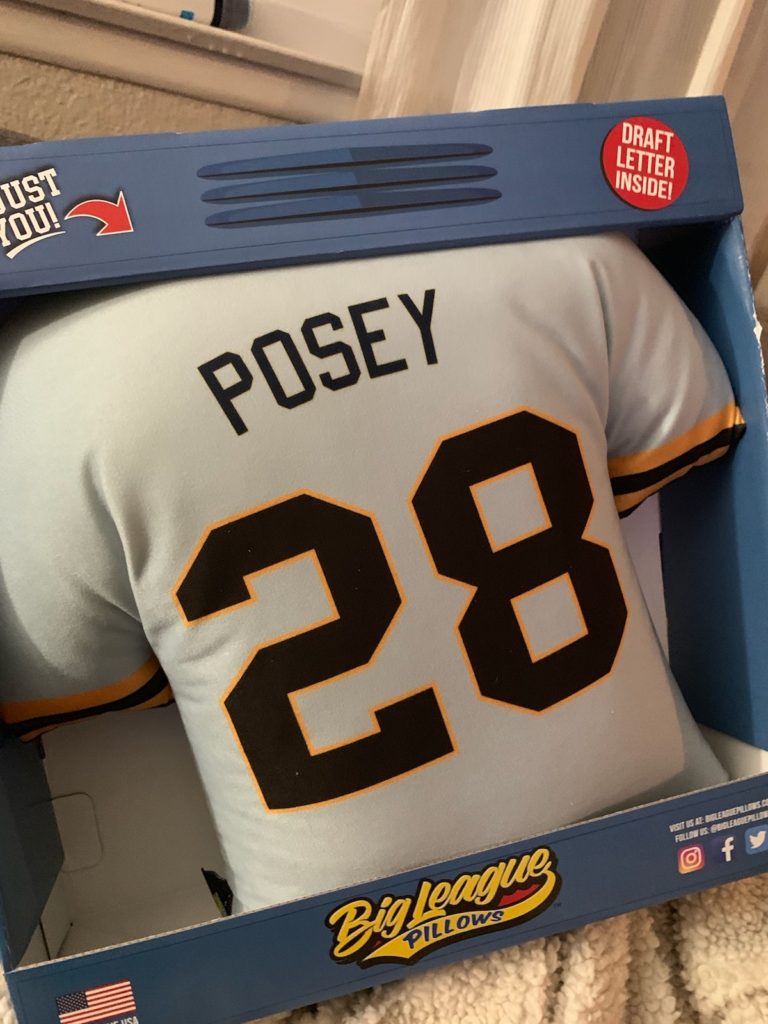 Do you have a sports lover in your family? If your kids are anything like my nephew the whole world revolves around sports. We know some people in Australia and they are mad about football over there, I think they have more brisbane lions merchandise than the whole of Brisbane. Anyway, when I saw this Big League Pillow I knew he was going to be in love. Not only can you personalize it but they have so many jerseys and colors to choose from you are sure to find your kids favorite.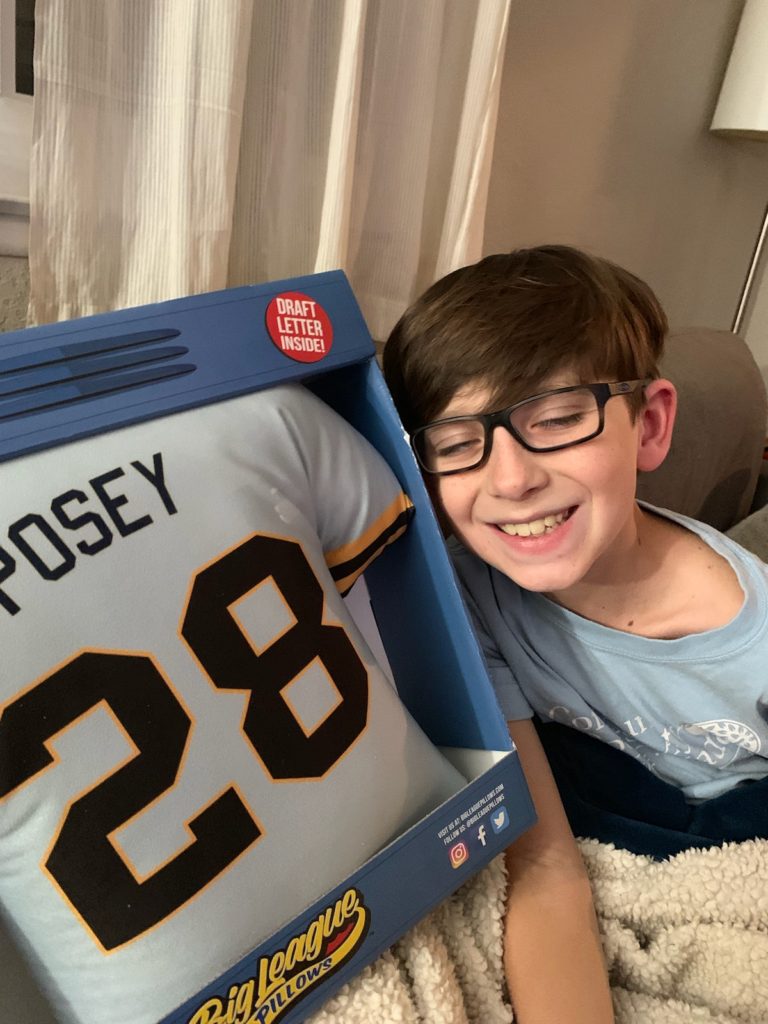 When the pillow showed up it was in very cute packaging. My nephew fell in love with how soft and fluffy it was right away. As you can see, he picked his favorite player and team. Sorry all we are from the Bay Area Go Giants .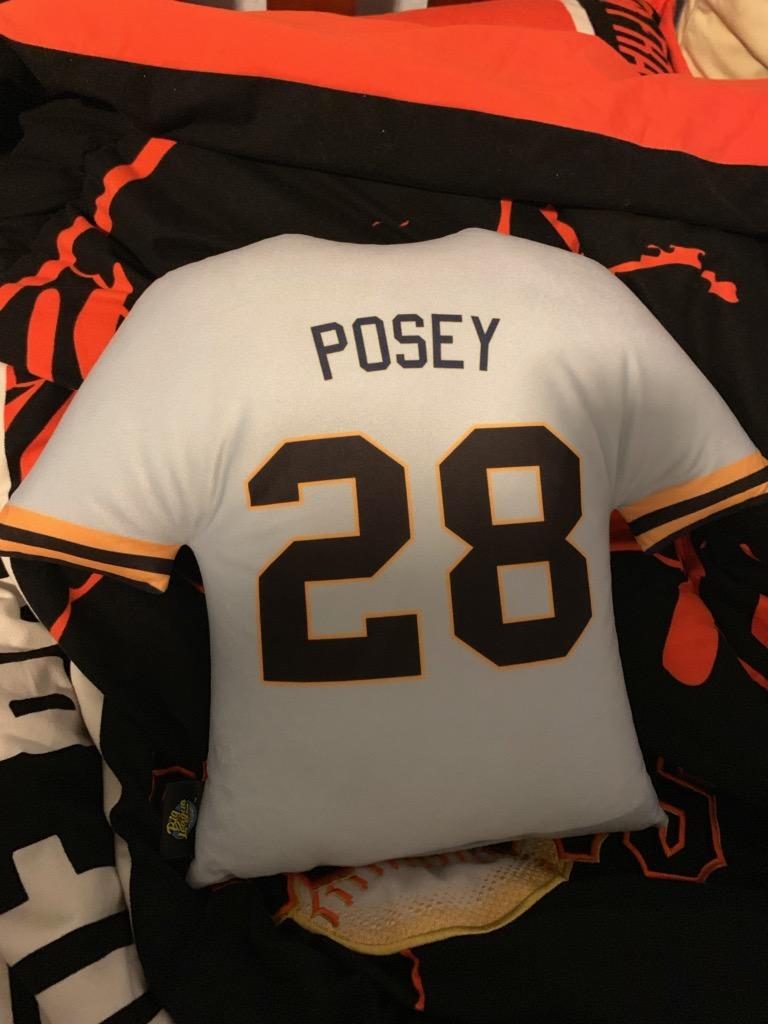 This pillow not only matched his decor in his room perfectly it is great to sleep with, Cuddle with or watch your favorite sports game with.
Big League Pillows are customizable sports jersey pillows every sports lover will want to own, so it is the perfect gift for an adult or child. Every Big League Pillow is truly one of a kind as you select the team colors, city and featured name. The pillow can have your sports fan's name or the name of their favorite player on the front or back. Your personalized pillow will arrive in its very own "locker" box with a draft letter to add to the excitement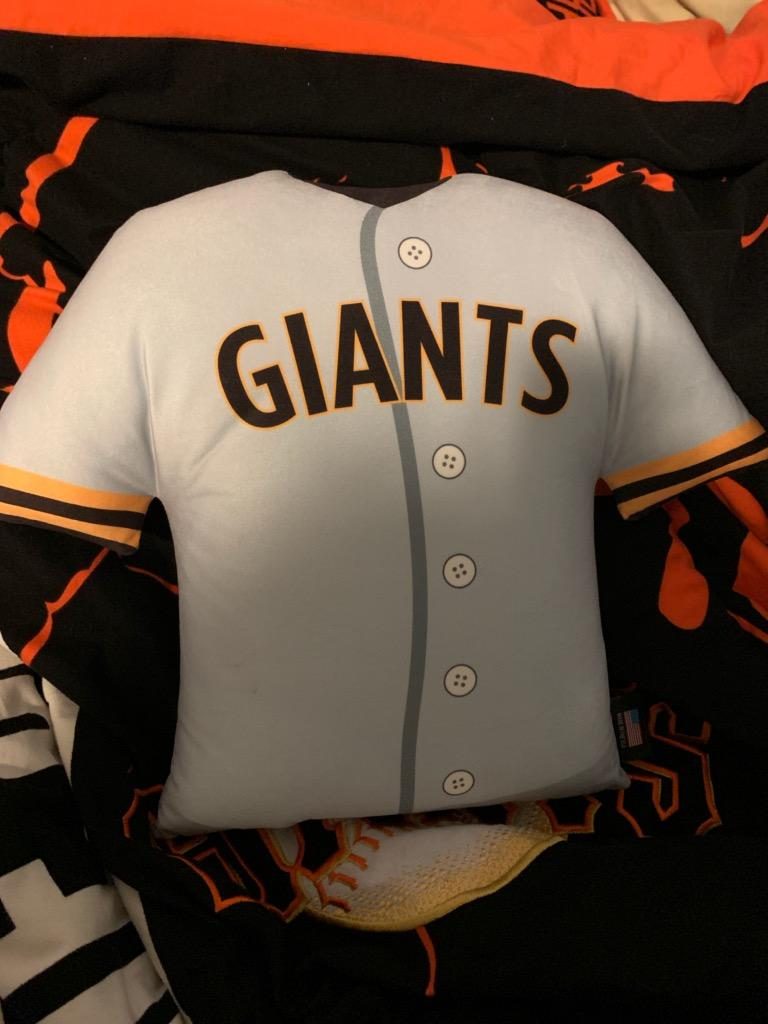 Big League Pillows are the perfect detail for a bedroom, basement, man cave or any room with a sports fan in it. All pillows are washable and made in the USA at a family-run facility. For more details, visit https://bigleaguepillows.com/.
I gt this free in exchange for an honest review