Anyone who says that buying gifts is easy is either a superhuman or just plain lying. But sadly, with the dozens upon dozens of gift-buying occasions every single year, it's a constant task we all have to face.
And this task becomes even harder when it comes to the stylish modern man. We live in a culture of readily-available products; if a man sees something he likes, he'll probably buy it.
Buying online at the tap of a button is easy too, and that means it's getting harder and harder to find gifts that people don't have already.
This often leads people to resort to those cheap, easy present ideas. Deodorant, store gift vouchers, DVDs and even video games. It's the equivalent of getting chocolate as a wedding gift, and frankly, it's uninspired.
So, before you give up and opt for one of the aforementioned easy options, consider the following suggestions. If you feel like you know a guy who needs a wardrobe update, perhaps this list of accessories and apparel ideas will prove useful.
Accessories
Clothing accessories and jewellery can make any outfit pop. If chosen correctly, that is. A lot can look cheap and nasty, and a lot probably are, so it's important to be selective. It's not hard to find the right clothing accessory or jewellery for you though, there are loads of things such as these Joseph George mens dress rings which can add to an outfit quite nicely. You'll want to make sure though, that if you are planning on accessorising that you feel confident in what you wear as that is all that matters.
Shades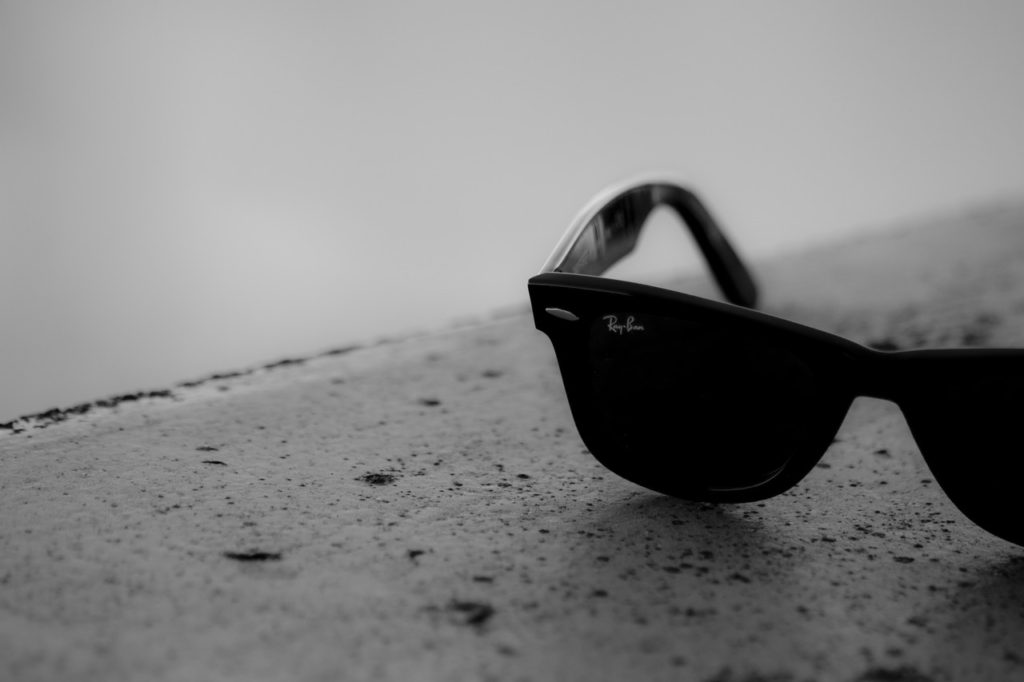 They're not an accessory that's exclusive to summer, contrary to popular belief. What if you choose to holiday abroad in winter? What if those cold autumn mornings are being a bit too harsh on the eyes? It's always good to have a pair handy.
When buying shades for a man, you'll want to avoid anything that looks too shiny. This doesn't look good, especially when the sunlight starts to bounce off the material. Eventually, your face will be brighter than a lighthouse.
Instead, opt for glasses with matte or wooden rims. Besides looking fresher than a golfing green, these materials aren't too intrusive and blend in well with any clothing style. Oh, and steer clear of any patterned rims (like leopard-esque print) too.
Fragrances
Instead of just buying the cheapest own-brand spray, try and pick something a little more expensive. Most fragrances can last years and years if used properly (see: sparingly). There are hundreds to choose from, so take the time to do some research.
Diesel: Fuel For Life is a good choice – it comes with a funky fabric zip-on jacket and if used once a day, can easily last three years.
Cufflinks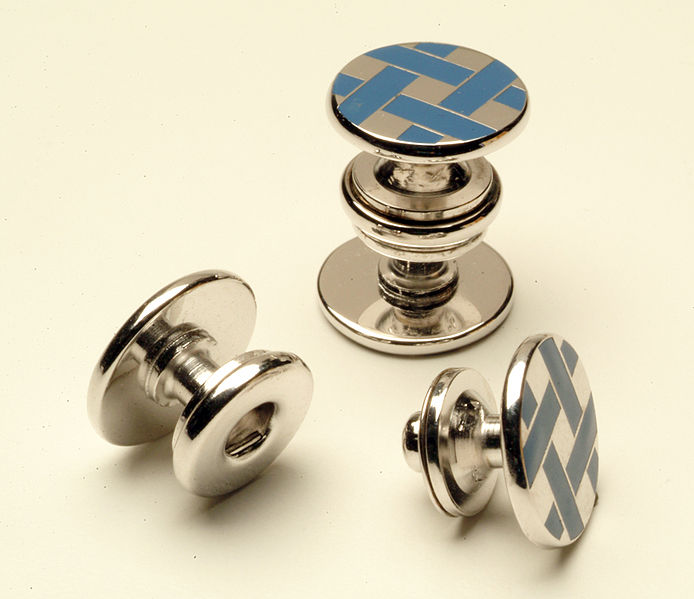 Cufflinks are a dying accessory, but they aren't gone just yet. There's something about fastening your sleeves together with a hunk of silver that just looks damn appealing.
Speaking of silver, that's your first port of call. Don't buy gold, or any other material that doesn't resemble a shade of grey. Cufflinks must be silver, as this is easier to match with a suit of any color.
Secondly, I'd avoid square or cube-shaped cufflinks too. Try and find some that are rounded, flat or circular. Square cufflinks can be a bit too chunky and a bit too dominant. You want them to be barely noticeable, not a dominant feature.
Formal wear
Speaking of cufflinks – meet their partner in crime. Formal wear is quite hard to buy for other people, especially when it comes to finding the correct size.
Suits
So, that's why it's important to (sneakily) obtain measurements! It shouldn't be too hard. Tell them you want to compare your size with theirs, or it's for a new soccer kit. Once you have these dimensions, you're good to go and find somewhere to make your partner their very own bespoke tailored suit to precise measurements. Visiting The Bespoke Tailor website online might be a good option for those looking for incredible value and exceptional quality.
You could start by investigating custom made suits for men that are tailored online. This takes a lot of work off your shoulders, as you won't have to physically trawl to a store. When suit shopping, make sure you factor in any accessories – like cufflinks – you've already bought. Perhaps, you would like some clothes from a different culture and you may be interested in digesting some Swedish culture into your wardrobe. You can do this by checking out sites such as https://plusshop.se/ and you may even find a suit.

Suits should be as neutral as possible – no oddly colored patterns or buttons. A sleek black, grey or dark blue three-piece would do the trick. Remember, you're shopping for style, not formality. Choosing to go down the casual blazer route is just as viable.
Shoes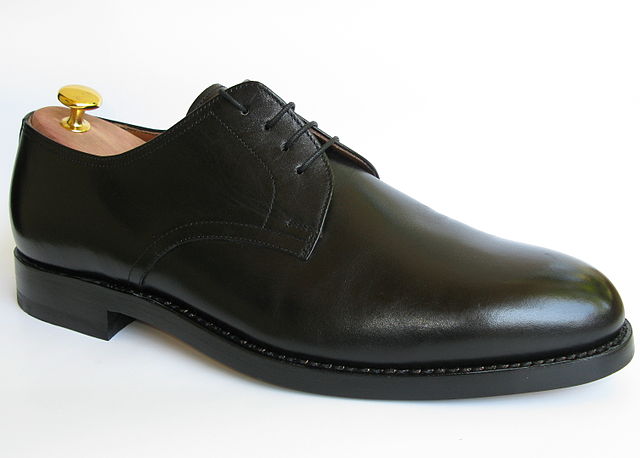 Firstly, buy plenty of shoe polish to go with them as a gift. No, seriously. Men's shoes pick up dirt like you'd wouldn't believe!
For the modern male, slip-on shoes are going to be your best option. As the name suggests, you 'slip' them on rather than tying a lace. This makes them more likely to be worn because of their sheer usability.
Again, like the suit, look for some shoes that are quite neutral – no extravagant colors or patterns. Red, orange and purple are big no-nos, but black, blue, brown and grey are fine. Try and find a pair that ditch the white rim, too. It looks cheap, and not very classy.
General wear
Whether at a sports match, dinner party, cinema or nightclub, general wear defines the modern man. These are the clothes we wear on a regular basis, instead of just formal occasions. As such, they're the most potent tool in a guy's wardrobe – if you're buying them, get it right!
Shirts
Having the right variety of shirts is crucial to a successful male wardrobe. If you're buying for a guy, consider what he already he has – polos, button downs, tees – and buy something new.
A personal favorite of mine is the short sleeved button-down. The buttons add a touch of smartness to proceedings, but the short sleeves mean you can wear it all year round. Plus, long sleeves can get a little uncomfortable, especially if you're going to be dancing.
Try and avoid shirts that are too heavily branded or sport pictures and logos. As much as we all love Iron Man, wearing a t-shirt with him emblazoned on the front does not look stylish. Similarly, anything with colored stripes is a big mistake. Stripes look like they belong on kids clothing, and horizontal ones make the wearer appear wider than they actually are.
You also need to consider fit. A shirt that's too baggy looks absolutely terrible, while one that's too tight is uncomfortable. Try and meet in the middle, but remain closer to the side of 'tight.'
Trousers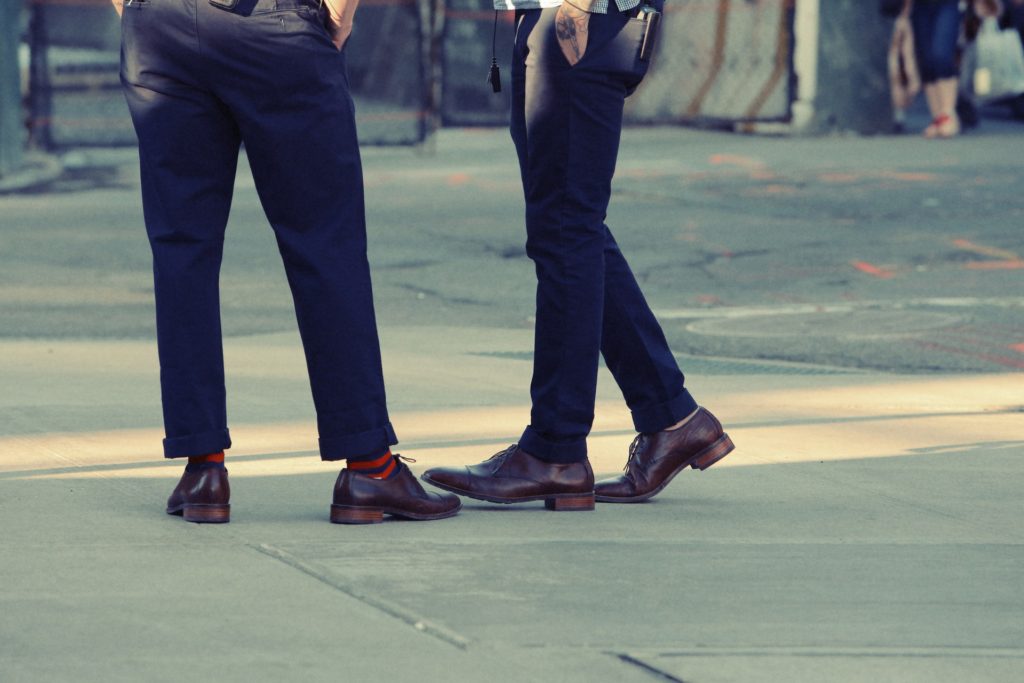 Like with shirts, a closer fit is generally better here. Slim fit pants that decrease in width toward the ankle make the top half of a guys body appear bigger than the lower half. This helps us fellas look bigger, more muscular and more dominant!
If you want to throw in a splash of color, this is where to do it. If you're keeping the shirt darker, make the pants lighter. This focuses attention on the shirt, and makes the pants provide a nice balance.
Don't be afraid to go with sweatpants either. Us men love a warm, comfortable pair! The sportswear industry is booming, and that means there's a wide variety to pick from. Plus, if you're really great at shopping, you can even find a pair that go great with a more formal attire.
Gant Rugger sweatpants, for example, can be tailored to receive a desired fit. They also wouldn't look out of place when worn with a casual blazer either. They're designed to look a little on the dark side, which removes some of the informality that's associated with these trousers.
The end
Looks like you've reached the end of the tour! I hope you enjoyed having a poke around. As we mentioned at the top, buying gifts for men has never been harder, so I hope I could help.
Many thanks for reading, and good look on the impending shopping trip of yours!