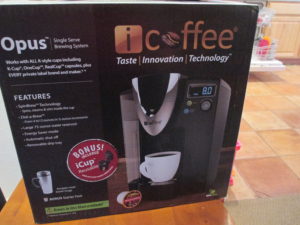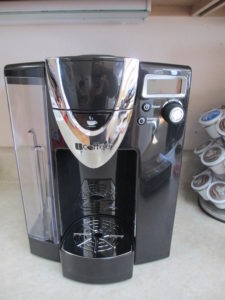 There are very few times that I have been doing a review and wanted to just put "Stop Reading and just go out and buy one NOW".  This is one of those times.  As a family who always has their coffee pot going whether it be tea, coffee or hot coco I always have something in my hand all day long.  I can truly say that Icoffee has truly impresses me. I don't know how I lived without it for so long.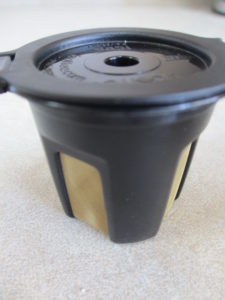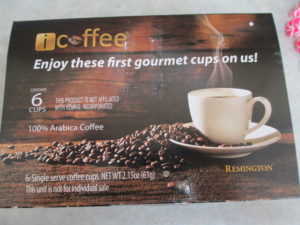 Some of the things that made me fall in Love.
I can use any k cup with it
I can make my loose leaf tea with the reusable pod
It has a reusable pod
I can brew 8-12 ounces my choice
Huge water reservoir
I can use a kcup- reusable k cup, or just get water for tea
It has a power saving mode
It heats the water very quickly
Brewers hotter than any other brewer I have every used.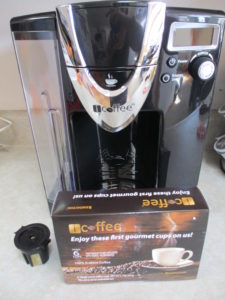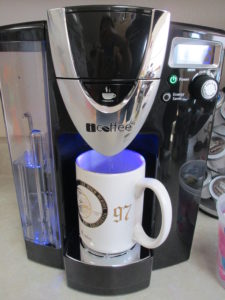 This Brewer not only makes fantastic drinks but it is so quick.  In the morning I just turn on and by the time I have given little guy his morning juice my coffee is ready to go.  I also love that you cannot just click the button.  It has a safety so you have to pop it open and close it to get it to brew.  Having a 5 year old in the house this is a great feature.  I am always worried that I will turn my back and he will burn himself.  With this coffee pot this is never a worry.   I can truly say my mornings are better and go a lot smoother now that I have an Icoffee brewer.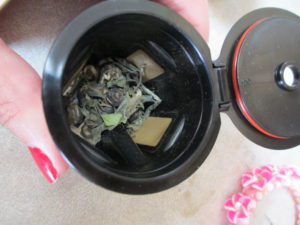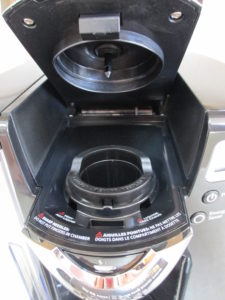 You can get this awesome coffeepot at Bed Bath & Beyond Stores, Kohl's or online.  Don't forget to also check out their facebook page for all the new Icoffee news.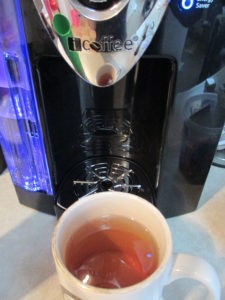 I would like to note all though this was a sponsored post all opinions are my own I will always be truth-full with you guys.