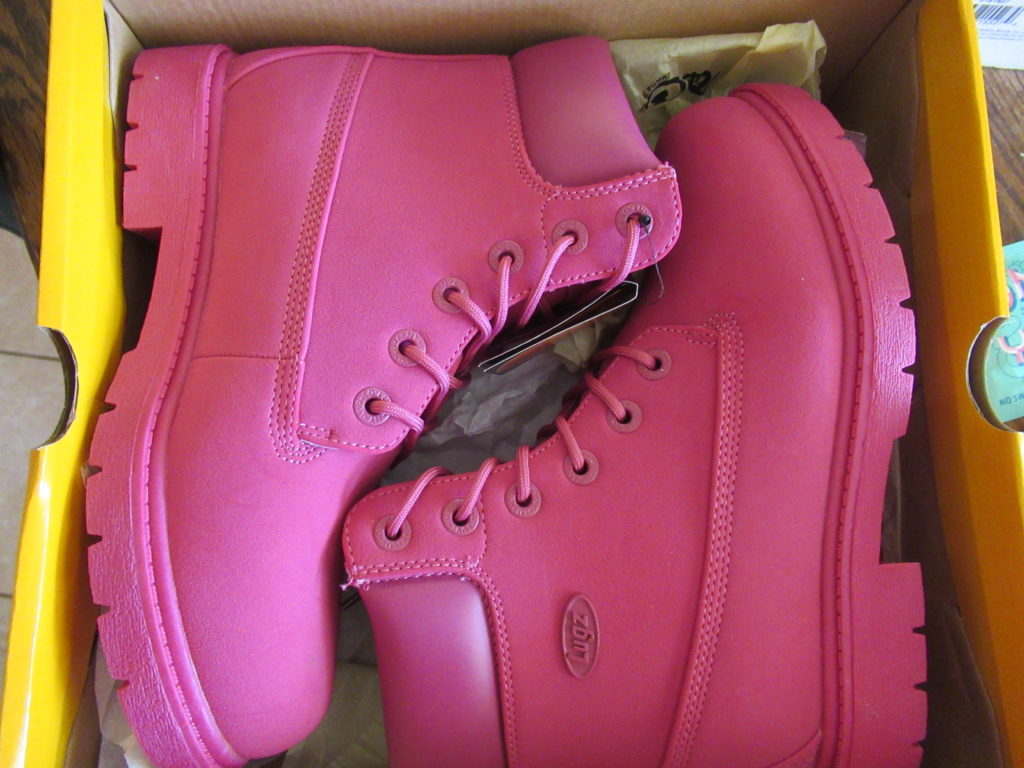 I know most of you have heard about Lugz, they are work boots, right?  Nope not right they are so much more they have come into the world of style and fashion and I am in love.  They are great work boots which means they are actually comfortable but they are also cute.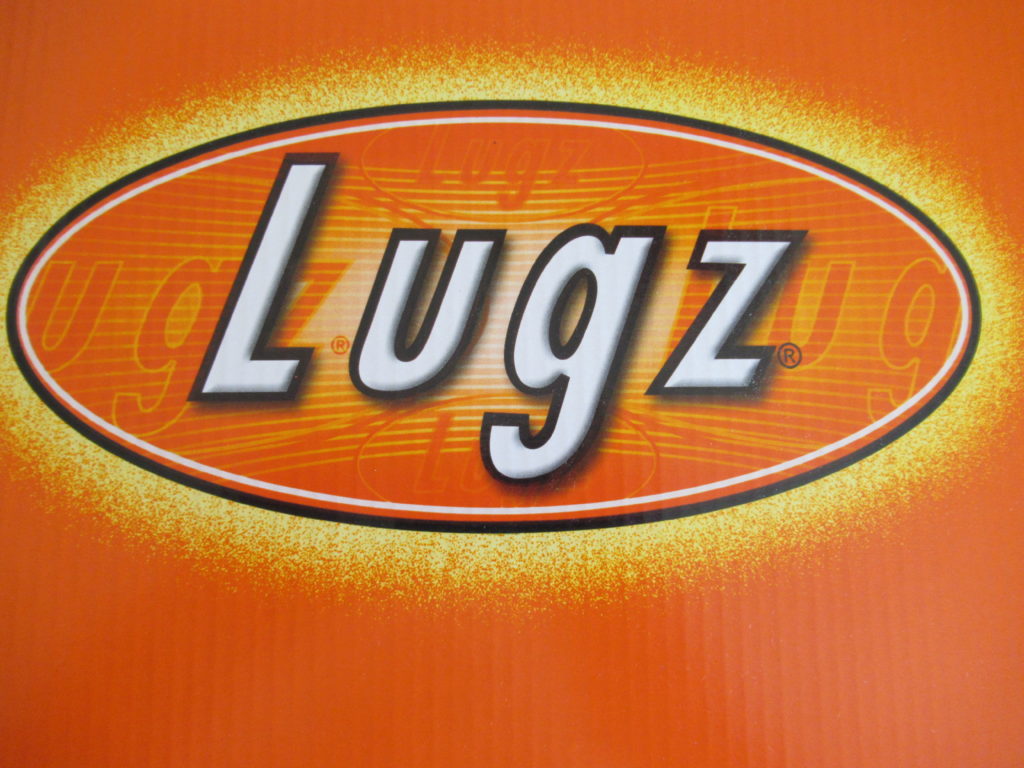 I can wear these all-day long hiking and working out in the field and just change a few pieces of my outfit and they are a great accent piece to my outfit.
When I saw that they had pink I went nuts.  As you all know I love pink everything what makes me love them even more they look cute and I can wear them all day long.
If you are wondering about the fit.  I am normally either a 6.5 or 7.  I ordered a 7 because they are boots.  With thin socks they are a little big.  With my thicker socks they fit perfectly.  They did not rub my ankles with either socks and the bottoms were very grippy.  I did not slip even when the puppies got the tile floor wet.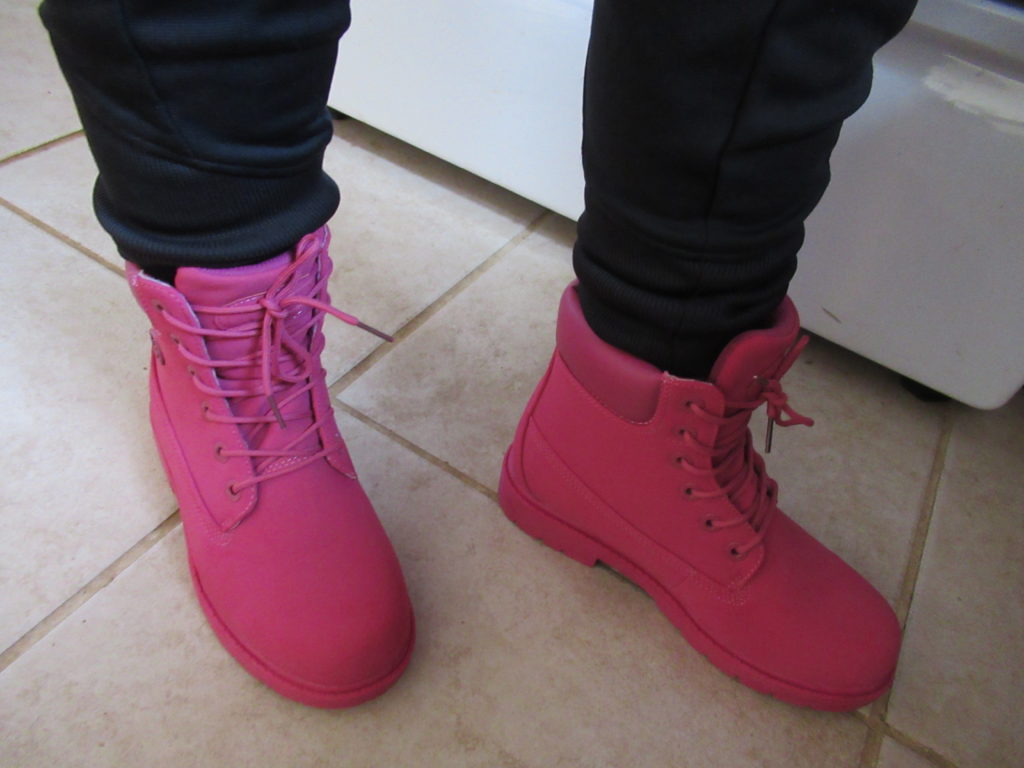 Now I have to say that walking with the puppies in the morning has become so hard.  The grass/weeds are frozen so when I wear regular shoes my feet get wet.  I am miserable when my feet are wet.  With the LUGZ I do not have this problem.
"Our water-resistant footwear utilizes a water-resistant coating on the upper, helping to keep your feet dry in light rain and weather conditions."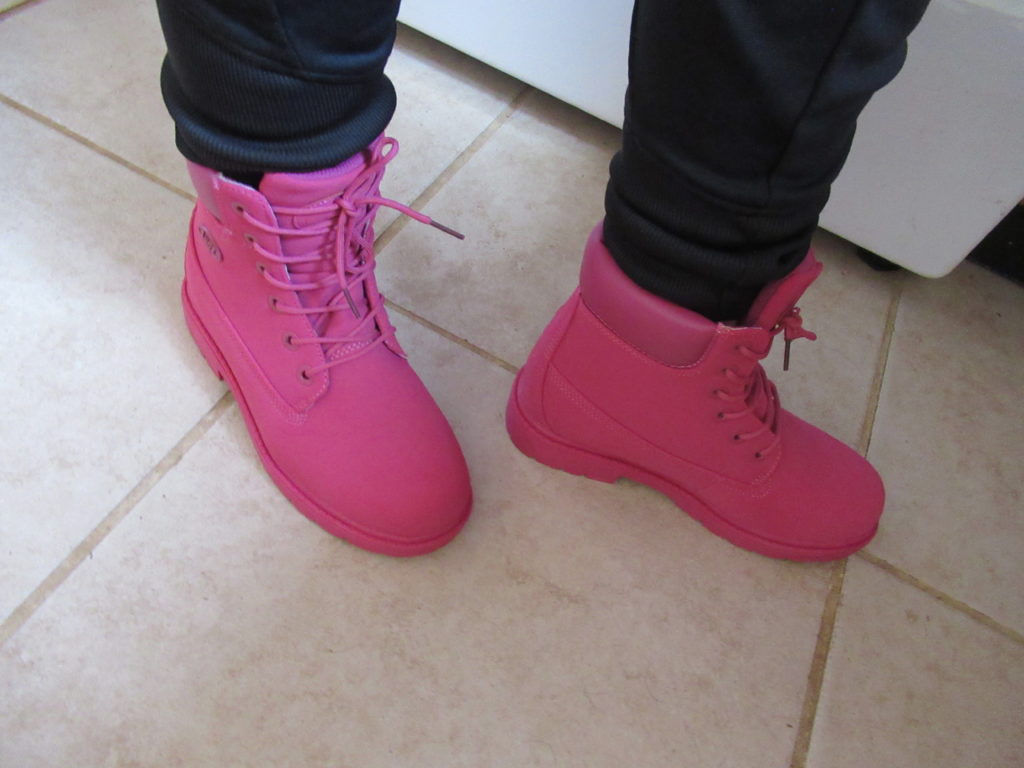 It really does work my feet are warm and dry as a bone on my walks now.  They are also slip resistant and have a great memory foam inside.
When thinking about what boots would be the best this winter make sure to check out LUGZ they are comfortable and look great.  They have the normal colors and a few different styles so no matter what you love you are sure to find them here.
Make sure to check out the Holiday Gift Guide for all the great gifts this season
We got this free in exchange for an honest review