"I received free product in exchange for my honest review
We love a great Football party.  What makes it even better is when we have some great easy food.  When it comes to football I have to admit I actually don't watch the game I am in it for the commercials the others though are totally in it for the football.  I love that a simple get together can turn into a great day not only for me but for my little guy too.

I love that everyone that comes to our party is a fan of a different team. We all are rooting for someone different.  Even if our team is not in the game the outcome will affect the team we root for in the long run.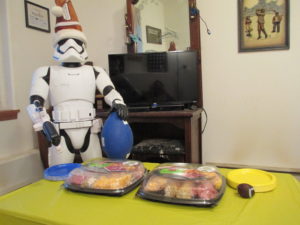 For a great football party, it really does not take much.  A few drinks I like an ice-cold soda myself.  A few snacks that can fill everyone up but not over fill them like the HORMEL GATHERINGS® Party Trays.  A few decorations and of course a table cloth.  Why is the table cloth different, because if you can get a toss away one you can just roll up and toss it clean up is so easy.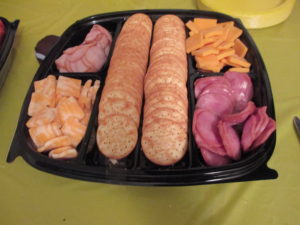 Last but not least a few good friends to spend the day with.  I have never had a problem when its just me and hubby watching, but when we can fill the house will family and friends it makes the game a fun adventure.

Thank you, HORMEL GATHERINGS, ® Party Trays for helping make this a fantastic party.  We got our great HORMEL GATHERINGS® Party Trays   and supplies from our local Walmart store.