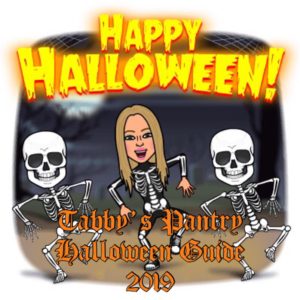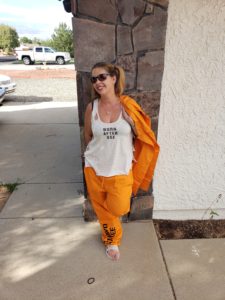 Are you looking for an unique costume.  Tv Store online has a wide range of cute costumes that you are going to love.  I of course picked Harley Quinn how cute is this outfit and I can wear it anywhere. I love the Tv Store Online has a wide range for kids and adults to choose from.  they also have a great bunch of Pop culture to choose from and at a great price.
Not Another Rubber Ducky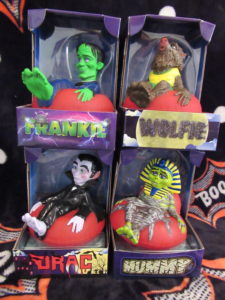 We all love the classic rubber ducky, but during Halloween we want something a little more fun.  If you have a little one like mine who loves Halloween and bath time, you can not go wrong with Not Another rubber Ducky.  They have 4 spooky Toobers to choose from and each one is just as cute and spooky as can be.  They have Frankie, Wolfie, Drac, and Mummy.  They float great in the tub and are very well made.  The quality of these guys is beautiful.  Best of all they are a affordable gift for Halloween.
Go Fun Face Masks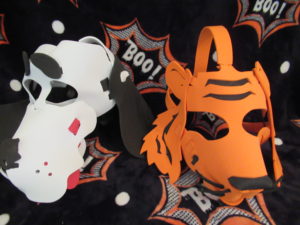 Looking for a cute and unique mask this Halloween?  Look no more Go Fun Face Masks are not only cute they come in a few different charters.  Best of all they are not like the ones we had in the 80's they are breathable and they look so cute. Go Fun Face! has seventeen animals and mythical creature to choose from. Many of which come in different color combinations. Masks retails for $22 and up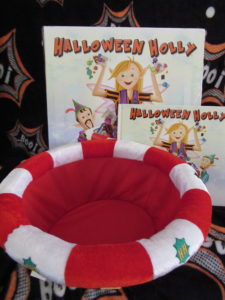 Halloween is fun for us and our kids, but sometimes we get so much candy we have no idea what to do with it.  Let's be honest we don't want our kids eating it all.  Now there is Halloween Holly. Halloween Holly's book and bowl set helps the endless Halloween candy nightmare, that many parents face annually, by collecting children's extra Halloween candy and brings it back to the North Pole!  The extra candy helps energize Santa's elves as they make the toys for Christmas!
Disney Celebrates Halloween in Style with Iconic Costumes and More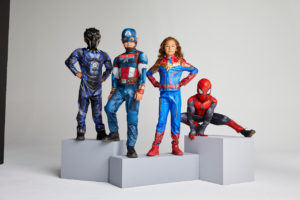 Disney always has some of the most awesome costumes and now you can find them so much more easy.  I love that they even have some awesome ones for our pets.  They not only have kids costumes, they have kids, animals and some very cute decor.  Watch out when you start shopping here you are going to fins way too much you love.
Handmade Zombie Brain Bath Bombs and Gift sets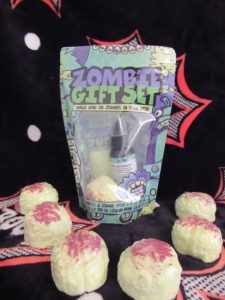 Another great one not just for little ones but for us big ones.  These Handmade Zombie Brain Bath Bombs and Gift set is way too cute.  Of course I think I am going to loose them all to my little guy.  The work that went into these is fantastic.  They look like real brains.  If you have a little one who is a little scared of this holiday make sure to get the gift set for them.  Gift Set include Zombie Brain Fizzy Bath Powder & Everyday Monster Spray.  Helps kids sleep better at night…simply spray all over bedroom to keep zombies, monster and scary things away!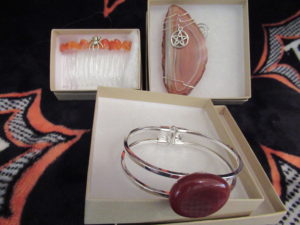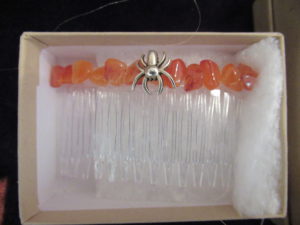 If you are anything like me you love Halloween.  I celebrate all month long.  When I used to work in an office I wanted to show my spirit, but I also has to look office ready.  With Daja Vu Designs I can be Halloween ready all month long.  Their designs are beautiful and the quality is amazing.  She has truly done an amazing job with these beautiful pieces.
Harry Potter Spells & Charms Book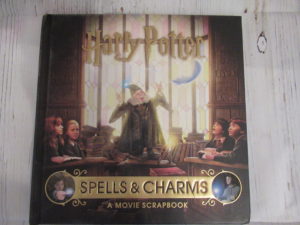 If you are a Harry potter lover like I am then the Harry Potter Spells & Charms A Movie Scrapbook is going to be a must have.  I was truly impressed by this book.  The pictures and extras in this book are amazing.  Some of the pages even have little secret parts to open for more info and pictures. See Full Review Here
AQUAMERMAID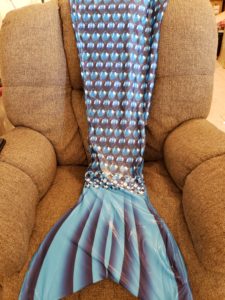 Do you have a little Mermaid in your life?  Then you must check out AQUAMERMAID They have a wide range of Mermaid tails for kids and adults.  Even better they come in different colors.  I love that these are tails to swim in.  Your kid is going to love getting this for Halloween.  Look at that fin it is amazing.
Halloween Books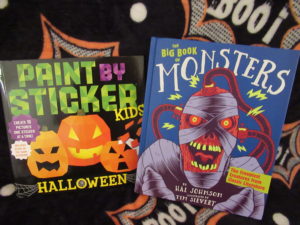 I love the idea of giving my kids books for Halloween.  They get enough candy from everyone else so a little fun reading is the perfect gift from mom.  Workman has 2 out that are perfect for Halloween.  The Paint By Sticker: Halloween is adorable and perfect for the younger kids.  Your kids will be able to bring their favorite Ghouls and Goblins to life with glow in the dark stickers. The Big Books Of Monsters has to be one of my favorite.  I love finding out about all the monsters and this one is perfect.  It has drawings and a lot of info on each monster.
Made Good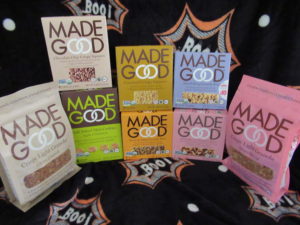 Are you having people over for Halloween?  Then Made Good is perfect for the kids and your next party.  Their products are organic, nut-free and have 1 serving of vegetables. Certified Vegan. Organic. School Safe. Peanut Free. Certified Gluten Free. Wheat Free. USDA Organic.  Which means they are safe for all your guests. Its great to have a snack that is better for your friends and family and also taste fantastic.
Scooby-Doo Return To Zombie Island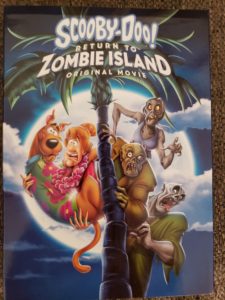 OMG don't tell me the Scooby Doo gang has retired.  This is the end of a era.  Its not time for them to go out and be kids.  No more mysteries no more ghost the mystery machine is gone.  Ya right do we believe that. Ya not for a second even if they did want to quit the mysteries always find them. See full Review Here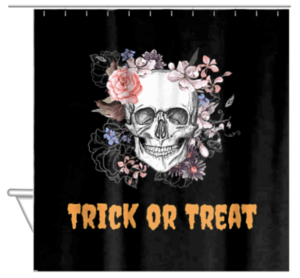 We love Just So Posh.  they make a great line of items you can have personalized for Halloween or every day.  Platters, Books, Flags and so much more.  You can make your Halloween special this year with this company.  their products are very high quality and very fast shipping.
Italian wine Stella Rosa®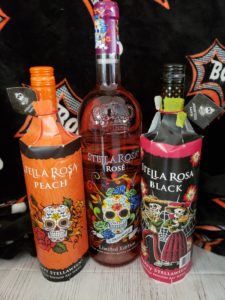 I know 2 kinds of people the drink.  The ones with kids and the ones without kids lol. Now weather you are spending Halloween trick-or-treating or with adults Stella Rosa has you covered for your perfect Halloween wine.  Sit back and relax after trick-Or-treating or stay home and hand out the candy while relaxing with a great glass of wine.
This Halloween guide may contain affiliate links