If you are a Harry potter lover like I am then the Harry Potter Spells & Charms A Movie Scrapbook is going to be a must have.  I was truly impressed by this book.  The pictures and extras in this book are amazing.  Some of the pages even have little secret parts to open for more info and pictures.
  The first page is even a how to use your wand guide of sorts It gives you the motion to move your wand for different spells.  You can get this great book from Insight Editions for only $19.99.  If you are a Harry Potter collector then this book is a must have.  No collection will be complete without it.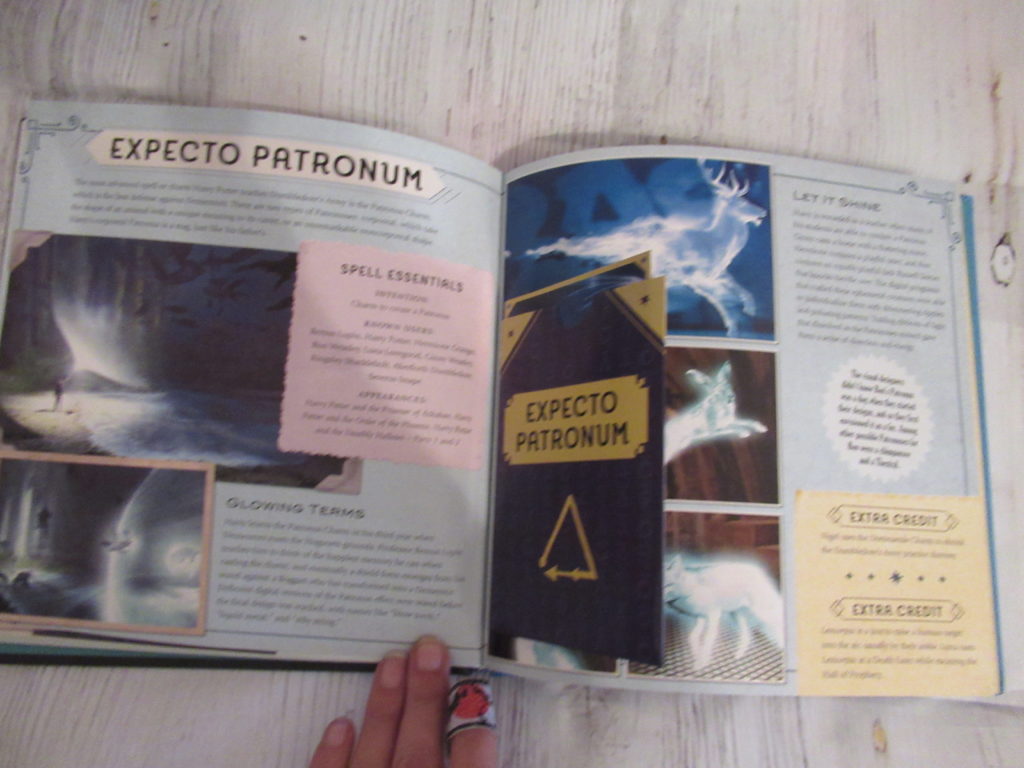 The Harry Potter Spells & Charm book is so much fun to read.  I thought I knew everything about Harry Potter, but then a book like this comes long and I always learn something new.
We got this free in exchange for an honest review.