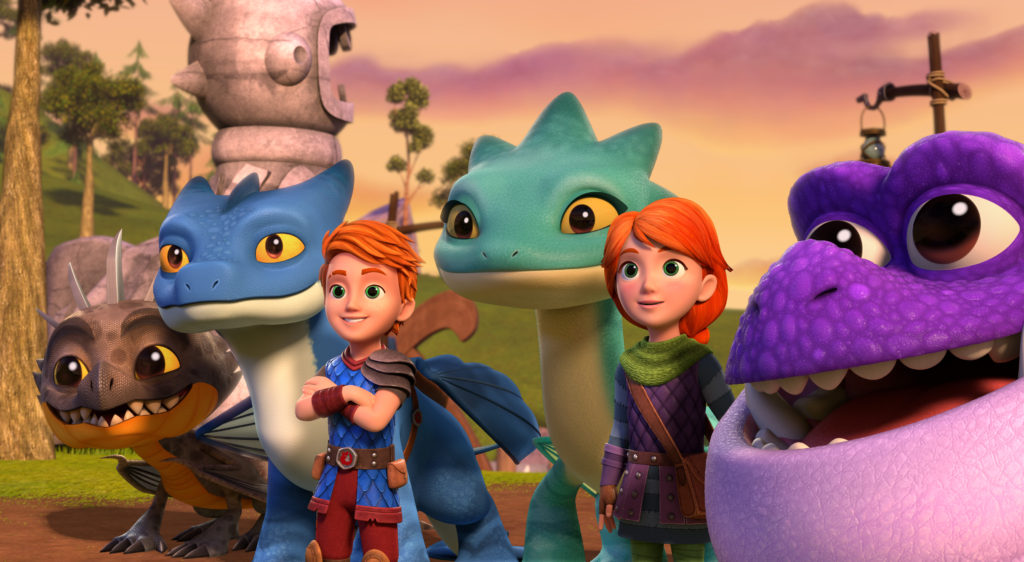 Did you love How To Train A Dragon?  Then you are going to love the new Dragon Rescue Riders.   Twins Dac and Leyla  and their dragon friends really don't have a home they travel everywhere to save dragons to honor their mom a dragon who saved them as kids.  They can both understand their dragon friends, now they have started saving humans too.
When they save a viking he bring them to his home to meet the other vikings.  It does not go so well at first. There is always that one villager that has to cause trouble. This town is no different.
When the town grumpy blamed the dragons for eating the town prize sheep they have to decide to fight to get the truth out or just leave.  Not everyone in the town is trying to chase them out of town.  They find a few good friends who are on their side.
When the grumpy old man starts to destroy the village with his invention will the rescue riders come back to help?
This T.V show has some great life lessons every kid should learn.  We all need to get to know each other and not just believe what we hear.
This new Netflix TV series from Dreamworks will have not only have your kids sucked in but you too.