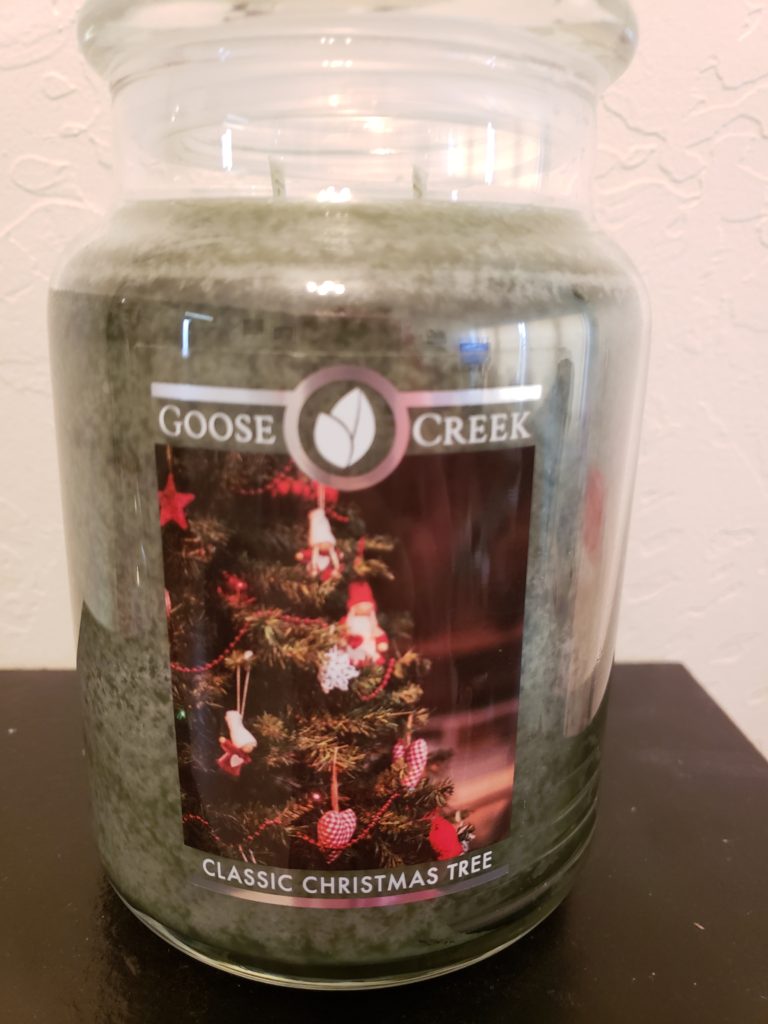 I love that my son is a little older now and I can burn candles.  For years I could only burn them if he was asleep.  Now he is old enough that I can have one burning all day long and really enjoy the scent.  Goose Creek has a fantastic line that you are going to love.
The Classic Christmas Tree is one of the best smells, I can not get enough of.  I do not know what kind of tree we bought this year but it did not small like Christmas at all.  Until this Candle showed up my home did not have that holiday smell at all.
The Classic Christmas Tree smell, smells just like the holidays,  A nice clean crisp outdoor smell.  I love that it fills the room, but at the same time is not overwhelming.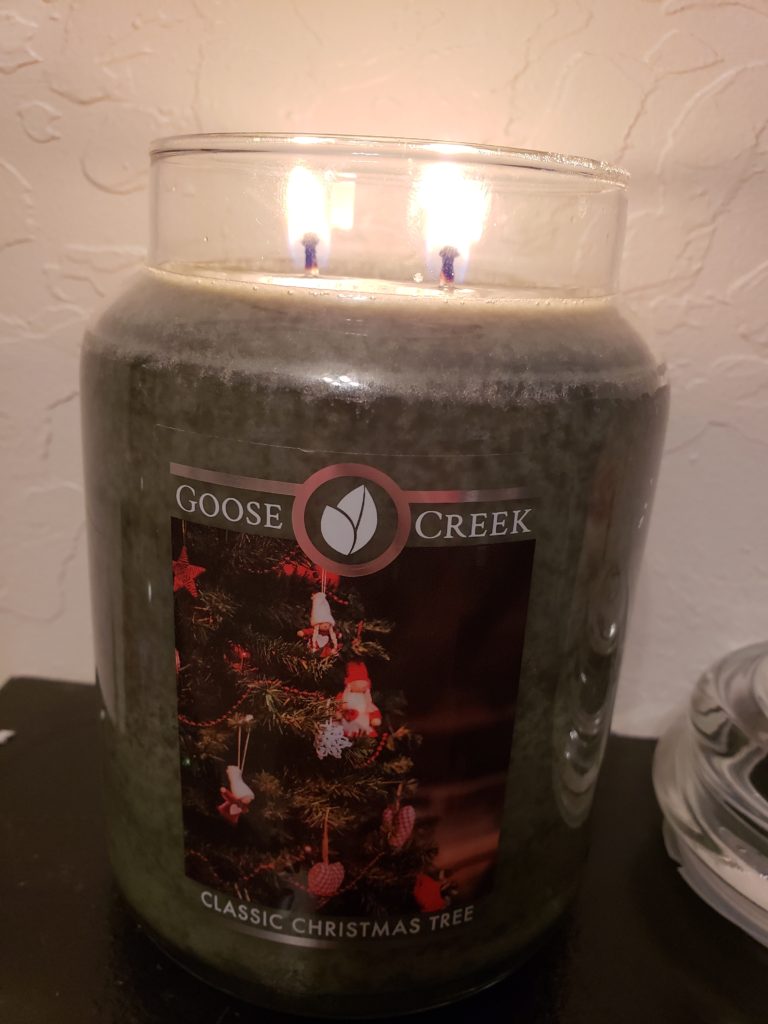 Wan't even better news as I am writing this you can get this awesome Large Candle for only $8.95.  That is a fantastic deal.  You are going to want to stock up. They have a whole line of Holiday scents that is going to be fantastic in your home all year round. Make sure to check out Goose Creek Candles for your home.
We got this free in exchange for an honest review