Do you find that your kids are spending an enormous amount of time indoors, glued to their tablets or computers without ever really seeing the light of day? Don't worry, you're not alone – this worrying trend is on the rise thanks to a social media take over the dawn of digital living, but it's more than possible to wave goodbye to screens so that you and your family can start to spend more time outdoors. Thankfully, this guide contains some of the best ideas that you can utilize to encourage your family to get outside more often, and it couldn't be simpler to begin today. So, if you're ready to reap the many rewards that fresh air, sunshine and outdoor exercise can bring, then check below!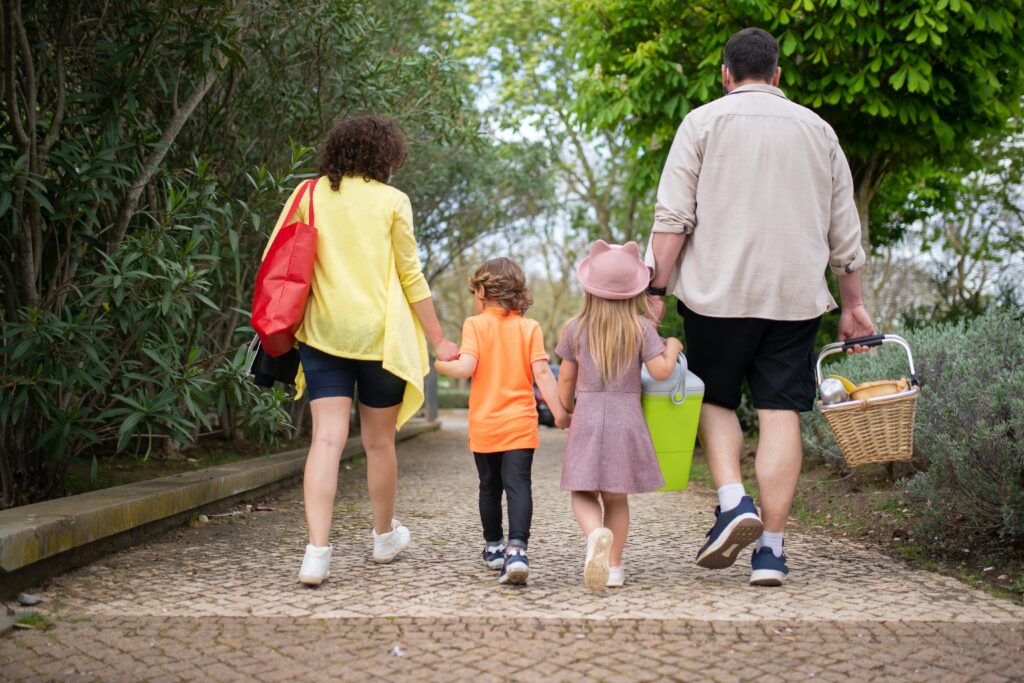 Go Camping 
There's no better way to spend more time outdoors than planning a camping trip, as you'll be able to sleep beneath the stars as you surround yourselves in nature without the usual sounds of the television to keep you company. Camping can be such a fun and exciting way to get outdoors, and it can provide you with the perfect opportunity to teach your kids a variety of useful lessons and skills too. You can start a fire, forage for some food, and show them how to pitch a tent from start to finish. These are all things that most kids will totally love doing, but it's certain that every child is going to enjoy toasting some marshmallows over the campfire at the end of the day! Just make sure you stock up on equipment from a trustworthy source like EcoGearFX before you head off on a camping trip, as you'll need a variety of tools and accessories to stay safe and secure while you camp with your family. When your children realize just how fun camping can be, they'll be asking you every week to pack up the car and head out for a few nights amongst nature – what's not to love?! 
Revamp Your Garden 
If your garden isn't properly suited for you and your family, then this could be a major hurdle that is stopping you all from enjoying the great outdoors on a regular basis. Your backyard should be your own little slice of nature, somewhere that you can visit in the morning to enjoy your coffee as the birds sing, and a place to relax in the evening with a glass of wine as the sun goes down. If you don't make the most of your garden then you'll no doubt be missing out, so there's no time like the present to revamp your backyard so that you can give it purpose and functionality. You can create an al fresco dining area so you and your family can eat outdoors, or even dig a vegetable patch to grow fresh produce. You'll soon be spending more time outdoors when your garden can become a more inviting and welcoming space. 
Getting your family outdoors has never been so easy!