We got these free in exchange for an honest post.  And to be honest we love them.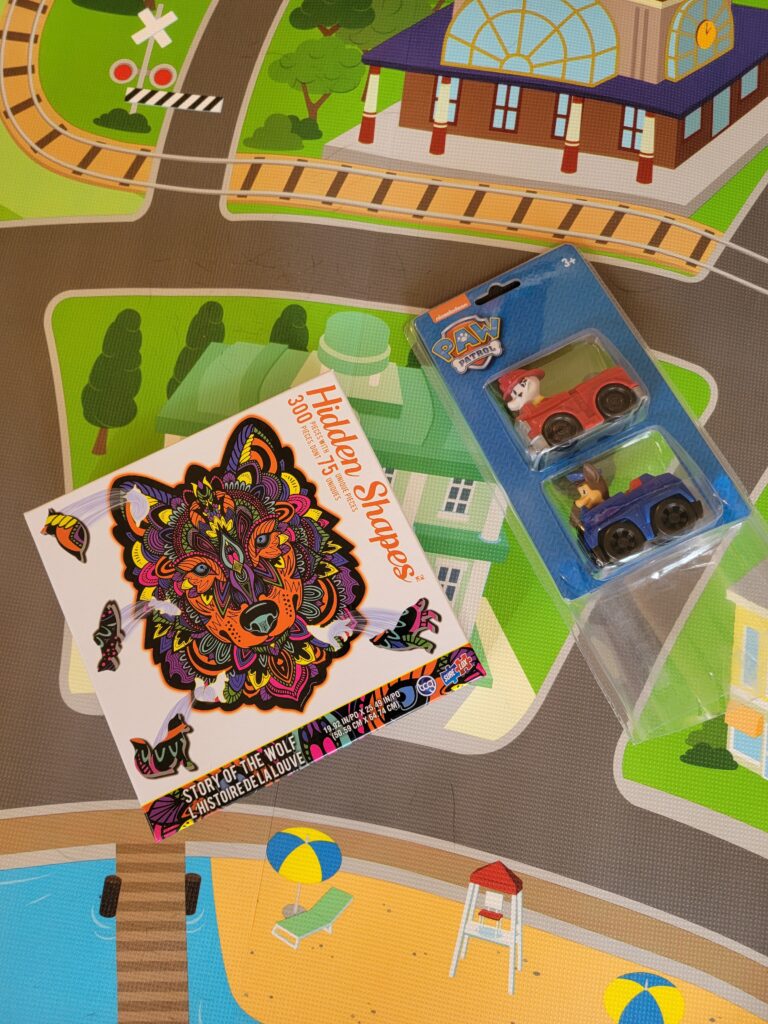 If your family is anything like ours we love our screen time.  Even though we love our screen time we also love to find great games and toys that get us away from the screen and spending some fun together.
During the lock down we started doing puzzles and little guy loved them.  He also loves animals that's how I knew he would go nuts for this one.  He not only loved doing the puzzle he loved pointing out the hidden shapes as we went.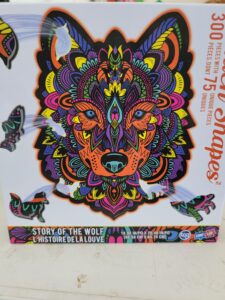 Hidden Shapes – Jigsaw Puzzle – 300 Pieces – Hand Drawn – 75 Unique Hidden Shapes – Great Gift for All Puzzlers – Men, Women, Boys and Girls.
These puzzles are so awesome. The images are so beautiful and colorful.  Each animal has hidden shapes within its puzzle. The puzzle is so fun to do.  I received the elephant.    Also available are the lion, bear and wolf.  Each other animal is also beautifully colorful with hidden shapes inside.
Hidden Shapes is available in Lion, Elephant, Bear and Wolf themed puzzles. Ages 5+, SRP $12.99. Available at Amazon and Target!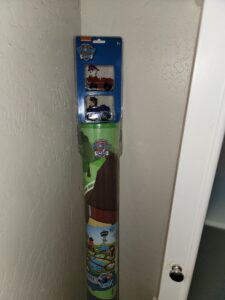 Paw Patrol Play time mat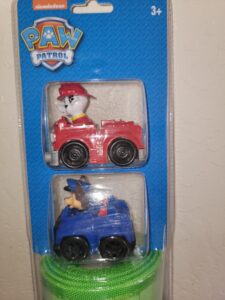 I have to admit I was so excited when I saw it came with a way to tie it up when i put it away after playtime.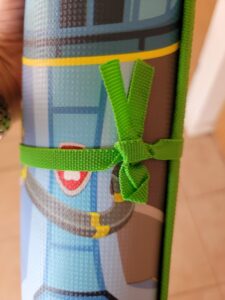 TCG Playmats with Favorite Kid Characters make Tummy Time and Play Time Comfortable & Fun – Easy to Clean, Non-Toxic and Affordable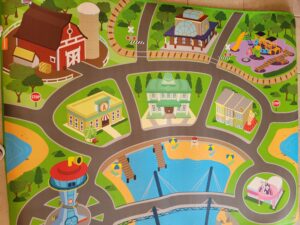 It comes with 2 character vehicles and the mat is over 5 feet x 3.5 feet in size. It has roads and buildings on it. Kids will have so much fun playing on it. It's made from an easy to clean material.  It's great for playing indoors and outdoors and is great for the park or beach.  It's super lightweight. Kids favorite characters and themes include Blues Clues, Paw Patrol, Peppa Pig, and Tonka. Ages 3+, SRP $7.99, Available at Amazon!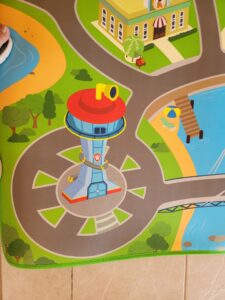 Barbie Dreamhouse Jumbo Megamat Playmat
The Barbie DreamHouse Jumbo Mega Playmat brings hours of fun to life in a HUGE way! This beautiful jumbo-sized foam mat is the perfect accompaniment to your child's Barbie DreamHouse, bedroom or play area! Over 17.5 square feet of soft, non-slip, hypoallergenic EVA foam creates the ultimate space for your little one to discover creativity and imagination as they get up and play with their new playmat! Featuring bright and colorful graphics of Barbie's DreamHouse, little ones can join Barbie in fun adventures and memorable moments! Just add your child's favorite Barbie dolls, figures or toys for an immersive play experience.
The Barbie Dream House Jumbo Mega Playmat easily wipes clean, stands up to household cleaners with no color fading and is water resistant. It rolls up easily and is lightweight, making it perfect to bring along anywhere for the next magical adventure! Includes two stylish chairs and two adorable puppies! Measures 47″ wide x 61″ tall and no batteries are required. Ages 3+, SRP $39.99, Available at Amazon.
Luxury Gelli Mat Playmat
Create a beautiful and safe play area for little ones with the Luxury Gelli Mat Playmat. Super soft, protective and water-resistant, the play mat is specially constructed with durable and high-quality memory foam, nearly a half inch thick, to produce the softest play mat. Made of non-toxic and hypoallergenic EVA foam, and completely free of phthalates and PVC, the Luxury Gelli Mat Playmat will become part of your child's favorite time of day, play time. Two double-sided Gelli Mat designs
Luxury Gelli Mats are for 0-3 years, SRP: $99.99.  Find these at Target and Amazon