We got Fuller House Season 4 on dvd free in exchange for an honest review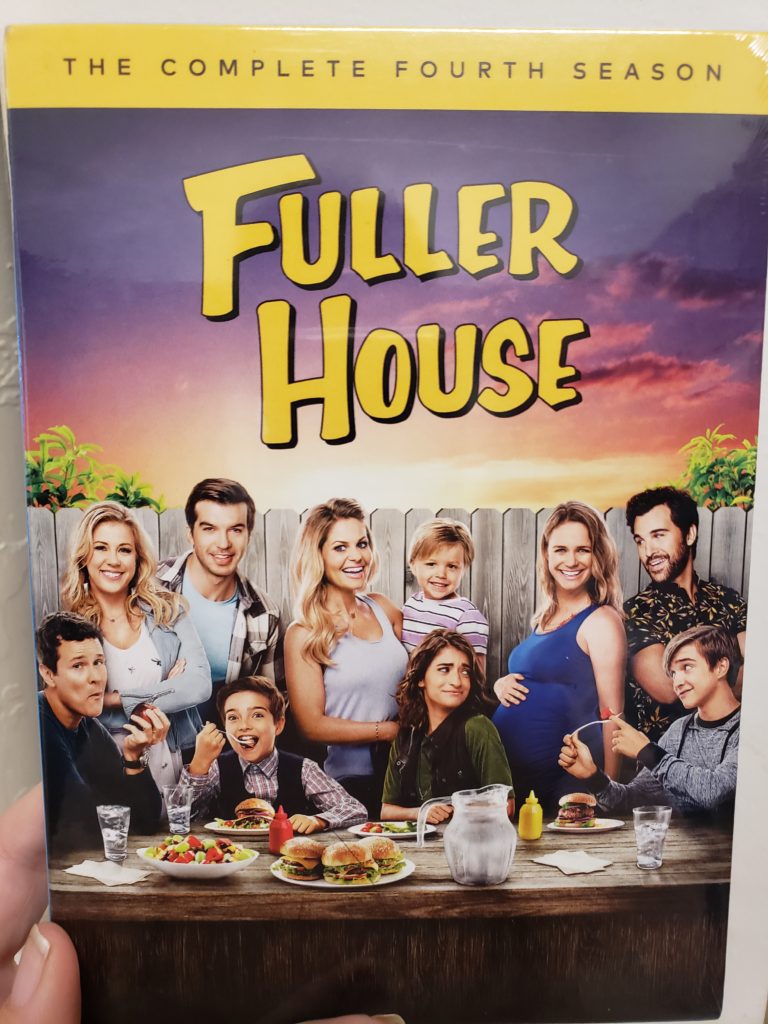 When Fuller House was first announced I was so excited that Netflix was bringing back one of my favorite childhood shows.  We are now on season 4 and it just keeps getting better.  They are adding a few new members to the family.
With Stephanie expecting her first child which of course a Kimmy is the surrogate and the other kids getting older there is so much fun.  I love that they have truly stuck with a family friendly show.  It still has everyday problems that they solve together in a way that works for everyone.  Working together and a great big hug can fix any problem.
THE POPULAR NETFLIX COMEDY
FULLER HOUSE:
THE COMPLETE FOURTH SEASON
COMES TO DVD DECEMBER 17, 2019
FROM WARNER BROS. HOME ENTERTAINMENT
Two-Disc Set Features All 13 Season Four Episodes
On the fourth season of Fuller House, the Tanners, Fullers and Gibblers are set for more fun adventures and life-changing moments. Steve and D.J. face relationship pressures while they try to recreate the magic they used to have when they were younger. Jackson learns how to drive, begins playing high school sports and attends the prom. Max runs for class president. Kimmy deals with pregnancy cravings and worries her relationship with Stephanie will change once she has Stephanie's baby. Stephanie questions her ability to be a mom. Danny ponders if retirement was the right call, and Fernando gets a surprise visit from his mother.  It's an exciting season filled with laughs, surprises and good times that fans won't want to miss!